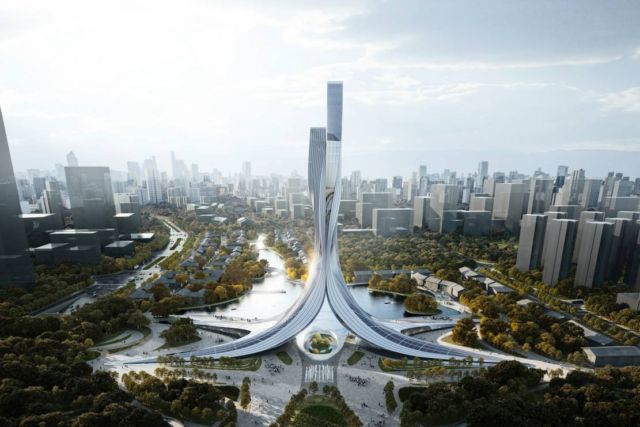 RMJM appointed as designer of the Xiangjiang Gate, that will rise to 177 m (580 ft) in Hunan, China.
RMJM, the firm behind the design of Europe's tallest skyscraper, the Lakhta Center, in St. Petersburg, Russia, will create the Xiangjiang Gate mixed-use project, a gate between culture, sustainability and modernity.
RMJM Shanghai were recently appointed by Hengyan authorities to design the Xiangjiang Gate. It is the culmination of an International Design competition set to bring a monument to the city of Hengyang located in the province of Hunan in China. The confluence of the Xiang, Zheng and Lishui rivers will be home to the Gate.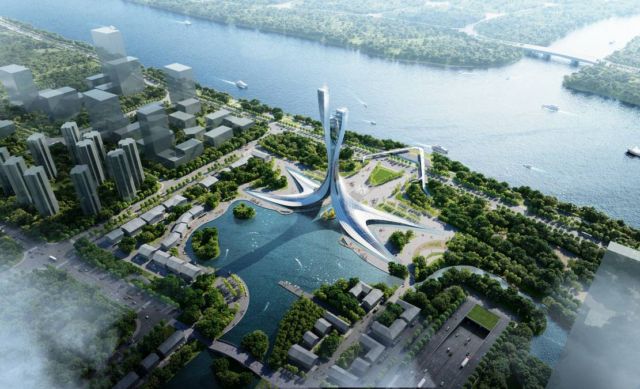 The mixed-use project will serve inter alia as a tourist information centre and a monument with a panoramic platform. It will set a benchmark in the region and is expected to attract visitors from all over the world. At 177 metres tall, the building's design steps away from the traditional vision of the gate and moves towards a more contemporary depiction.
The concept behind the design is deeply rooted in the history of the city.
From above, the central towers of the building look like a narrow stream of water passing through two pieces of land. This design pays tribute to the geographical location of the city but also to its convergent spirit. Hangyang is a city where old and new, culture and modernity, converge in many aspects.
Images credit RMJM
source RMJM