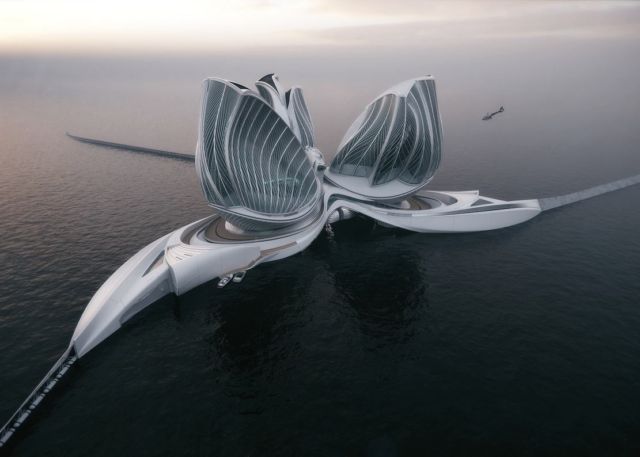 The 8th Continent concept is a floating station designed to clean up our oceans.
The 8th Continent by Lenka Petráková floating station is cleaning the ocean and restoring the balance in the marine environment.
At the same time the natural forces are affecting the movement and positioning of the stations as well as the inside environment.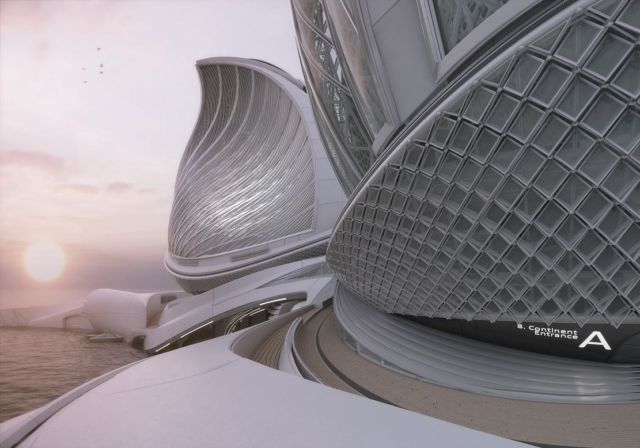 Floating Station is following three main ecological principles:
The principles of fluctuations – building is designed and perceived as place where different cultural and natural processes interact.
The principle of stratification – building´s organization emerges out of the interactions between its different properties and levels.
The principle of interdependence – relations between buildings properties and environment are reciprocal. The Floating Station is responding to the external stimuli and developing based on them.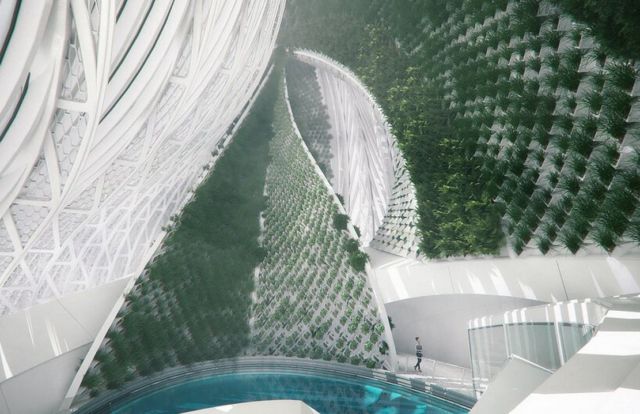 Marine plastic pollution has impacted at least 267 species. Globally, millions of tons of trash enter the ocean each year. Due to ocean currents, this plastic waste collects in particular areas, one of them is the Great Pacific Garbage Patch (The 8th Continent).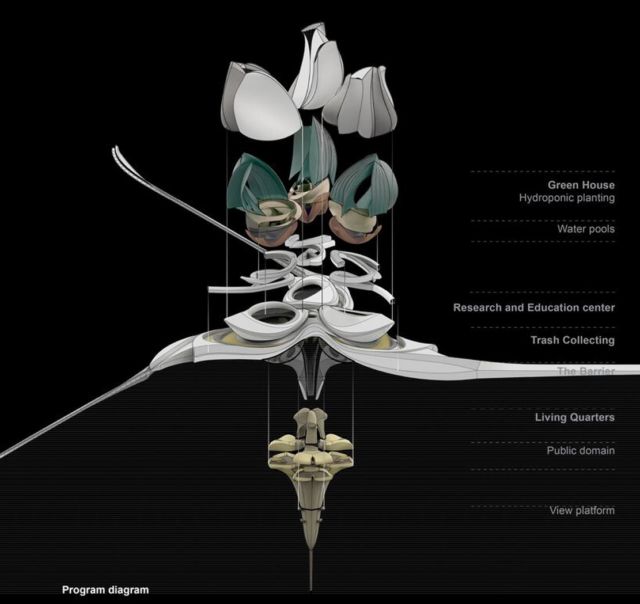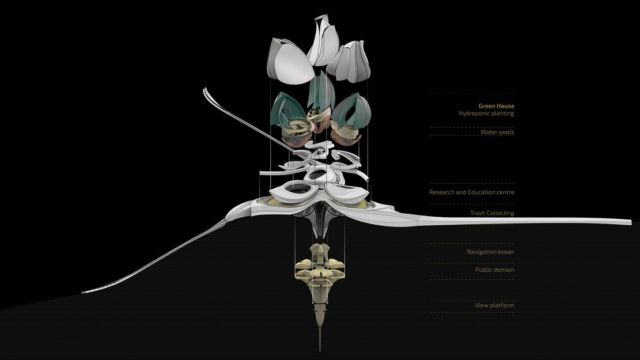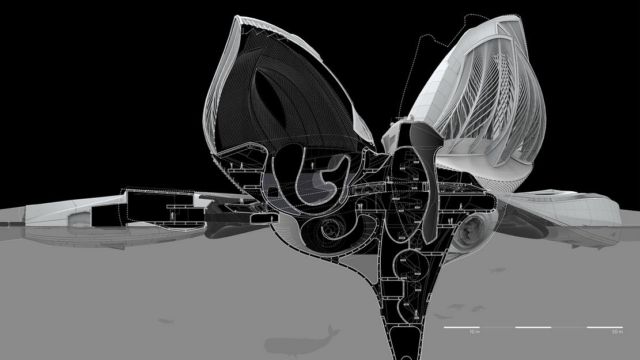 source Jacques Rougerie Foundation Awards