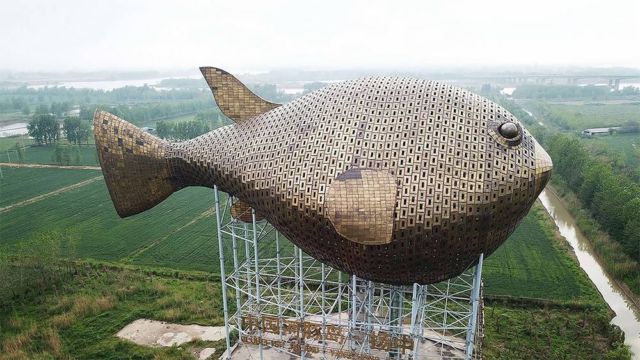 The giant 90-meter-long puffer fish tower, a local landmark in Zhenjiang, east China's Jiangsu Province.
The floating puffer fish tower with more than 7,000 pieces of brass metal, designed by the Architectural Design and Research Institute of Tongji University.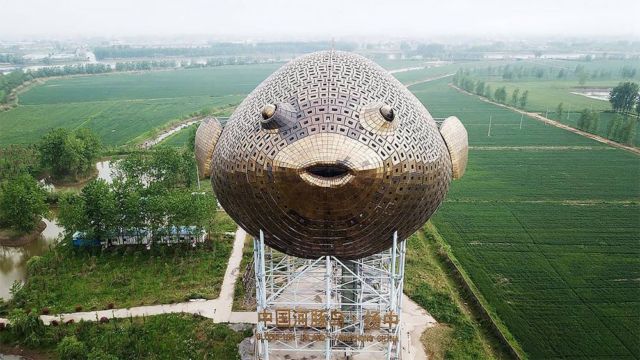 It is 40 meters wide and 62 meters tall, and weighing around 2,100 tons.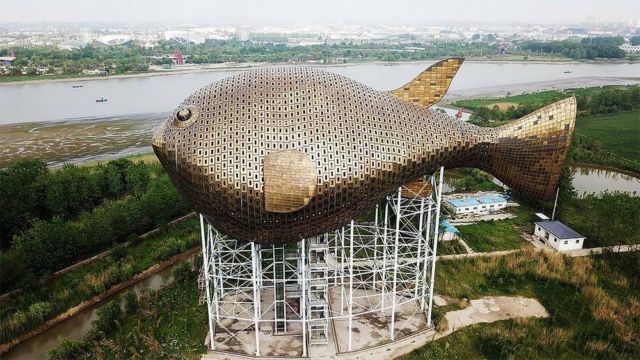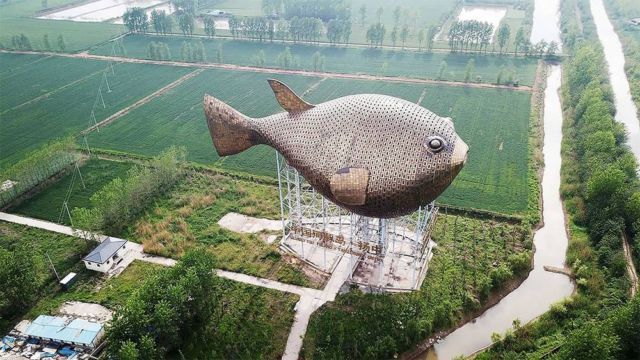 Images credit VCG