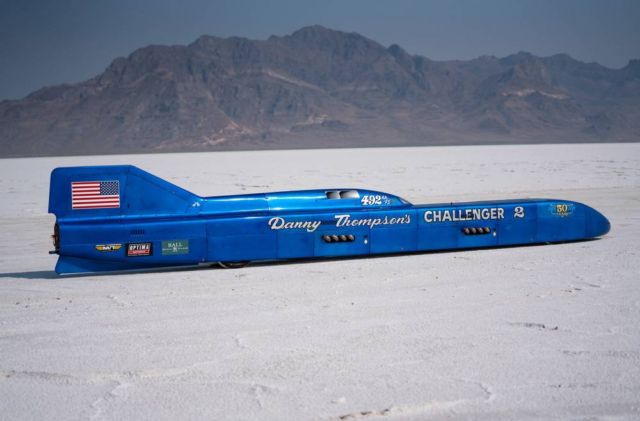 Danny Thompson laid down a 450.909mph record run at the Bonneville Salt Flats using the Challenger 2…
…a vehicle originally built by his father, Mickey Thompson, in 1968.
This run, on Sunday, August 12th, averaged with a 446.605mph pass he made the previous day, gives the Challenger 2 a new AA/FS record of 448.757mph, and makes it the world's fastest piston driven record holder.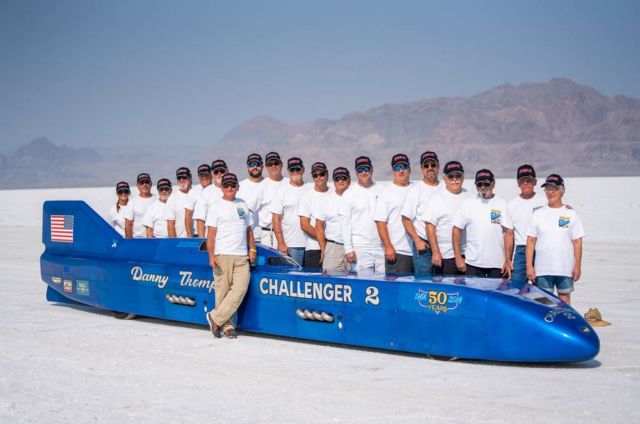 "Not bad for a 50 year old race car! As you can tell, it was a hairy ride, with Danny going almost lock-to-lock on the steering wheel to control a slide at over 430mph.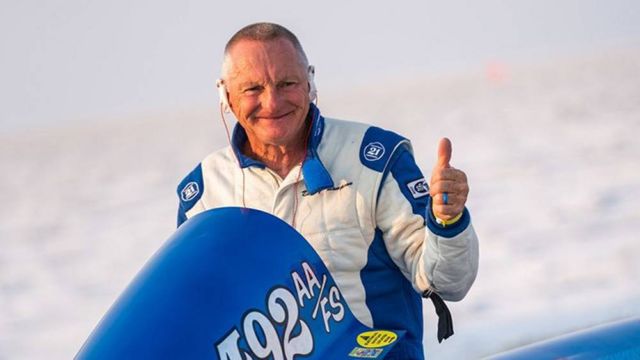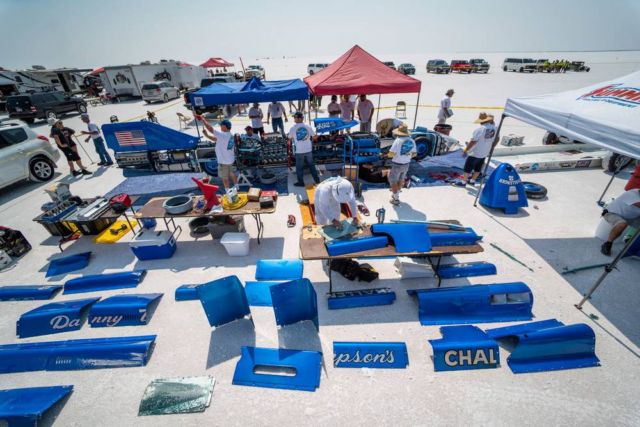 More information at thompsonlsr.com