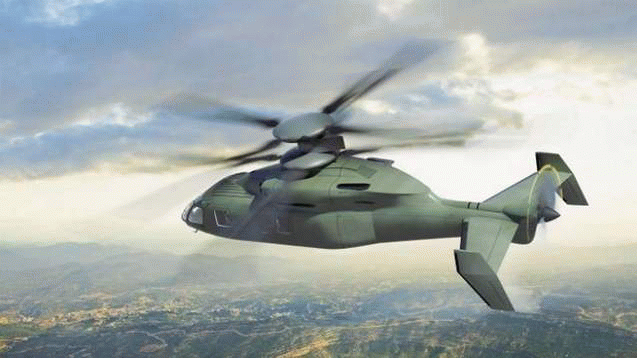 The two high speed dual rotor craft fighting to replace the Black Hawk, revealed and both hope to begin testing their Supercopters in 2017.
Two competing teams are: Sikorsky-Boeing with their Defiant, and Bell Helicopter-Lockheed Martin with their V280.
The winning design will replace the long-serving Sikorsky UH-60 Black Hawk.
The Sikorsky-Boeing SB 1 Defiant™ Joint Multi-Role Technology Demonstrator (JMR TD) helicopter is the third X2® aircraft in less than 10 years. The aircraft will prove the scalability of the X2 design to a 30,000-lb. class weight.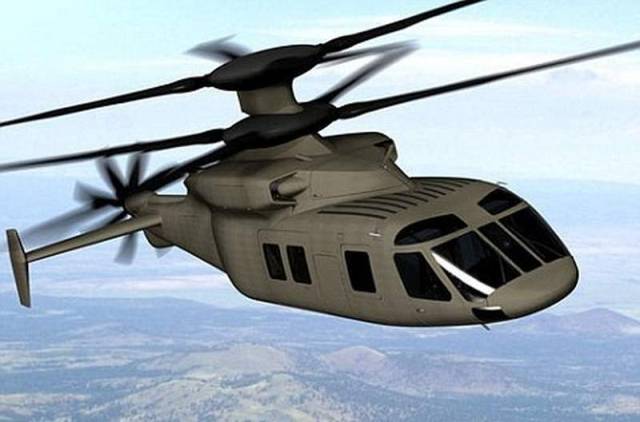 Compared to conventional helicopters, the counter-rotating coaxial main rotors and pusher propeller offer a 185 km/h (115 mph) speed increase, combat radius extended by 60%, and performs 50% better in high-hot hover performance.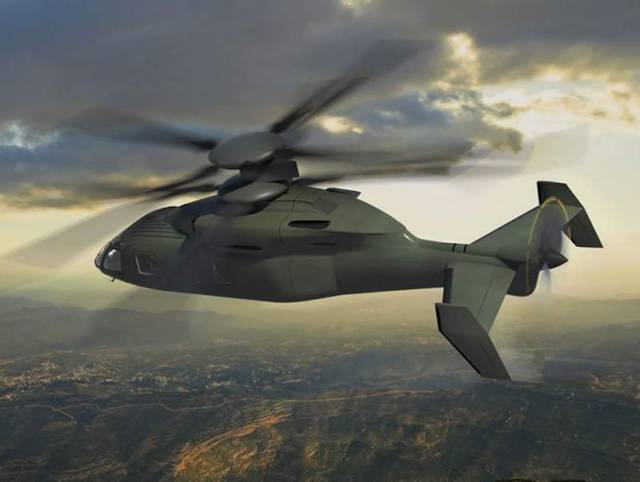 The design will have a cruise speed of 250 kn (290 mph; 460 km/h), but less range due to using the "old" T55 engine. A new engine (the future affordable turbine engine (FATE) like on the V-280) would meet the range requirement of 229 NM (264 mi; 424 km).   Images credit Sikorsky-Boeing
The Bell V-280 Valor is a third-generation tilt-rotor concept by Bell Helicopter and Lockheed Martin. The aircraft was officially unveiled at the 2013 Army Aviation Association of America's (AAAA) Annual Professional Forum and Exposition in Fort Worth, Texas, with a projected first flight in 2017.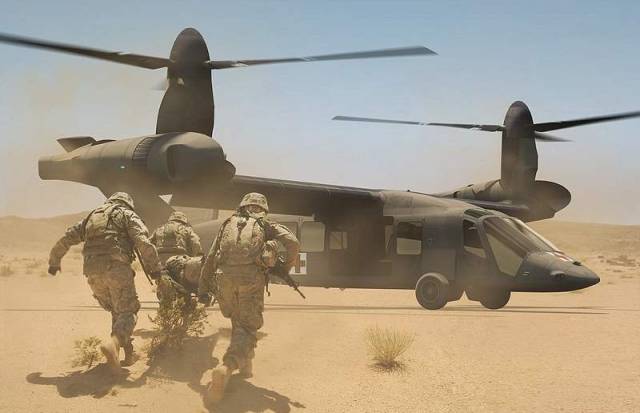 The V-280 is reported to be designed for a cruising speed of 280 knots (320 mph; 520 km/h), a top speed of 300 knots (350 mph; 560 km/h), a range of 2,100 nautical miles (2,400 mi; 3,900 km), and an effective combat range of 500 to 800 nmi (580 to 920 mi; 930 to 1,480 km). Expected maximum takeoff weight is around 30,000 lb.