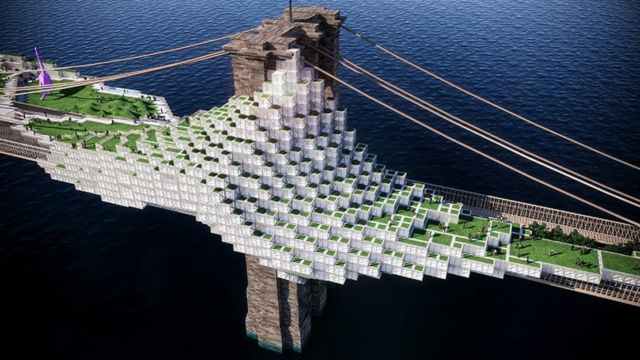 Architect Daniel Gillen proposes the "Floating Borough" in his submission to Van Alen institute's 'Reimagining Brooklyn Bridge' competition.
The plan for this 'living infrastructure' contains hotel, housing, cultural, retail, and public functions.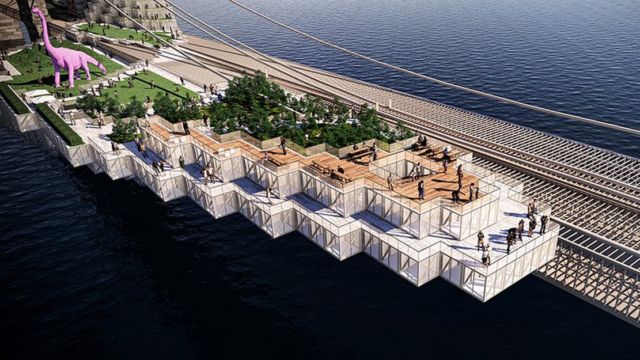 Project designer, Daniel Gillen explains:
"The topic of sustainability cannot be limited to environmental and social considerations alone, but could aim to recalibrate private profits towards the financial sustainability of public systems.
Humanity is clearly needing more from our cities and public spaces. an equitable system that prioritizes the needs of the many over the few. Architecture has a responsibility to facilitate this action."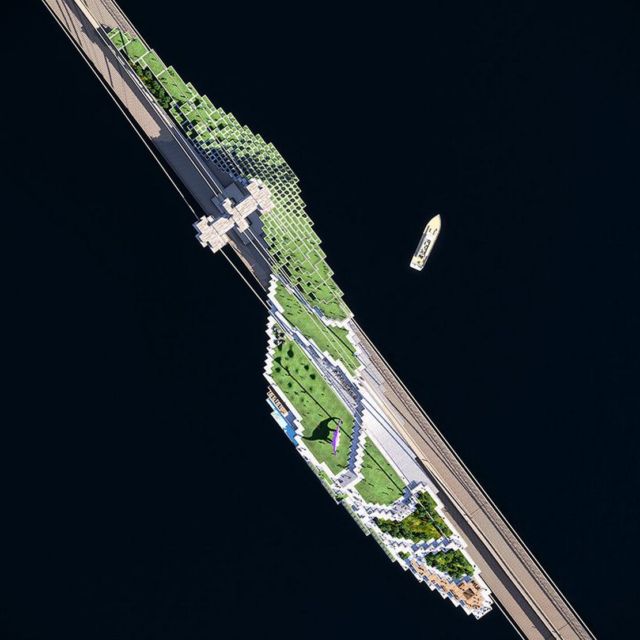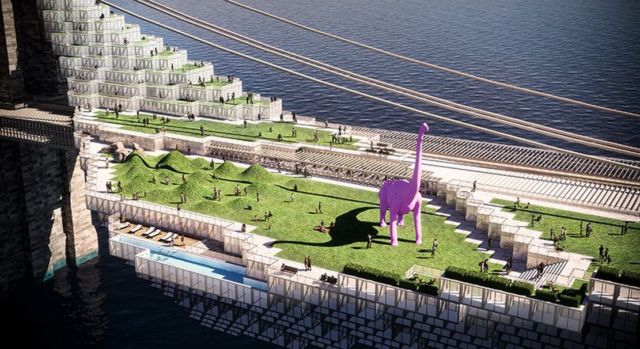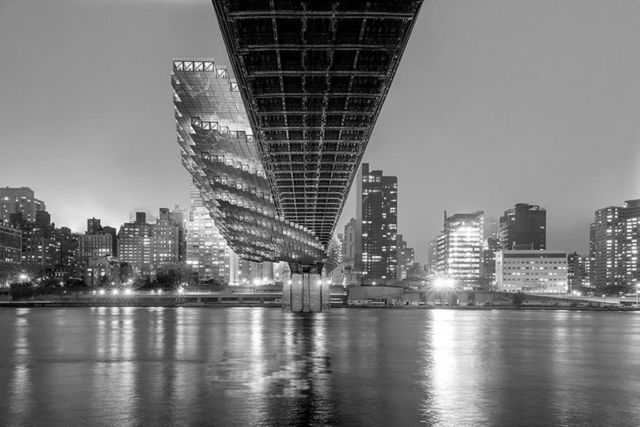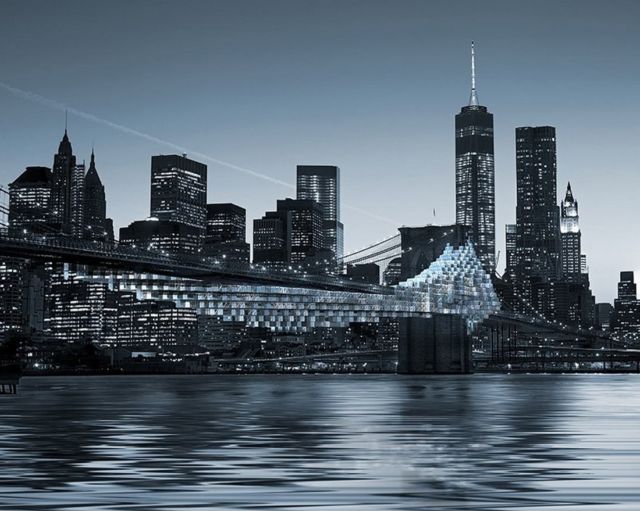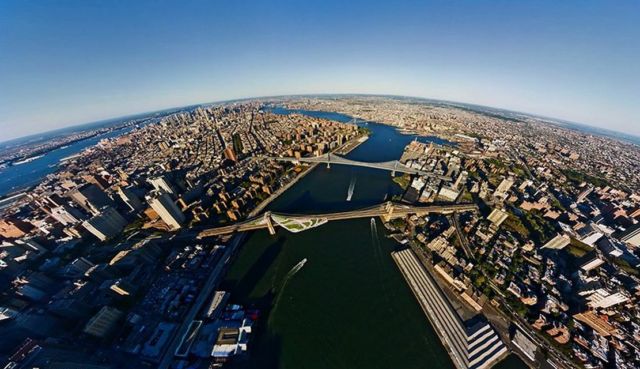 Images credit Daniel Gillen