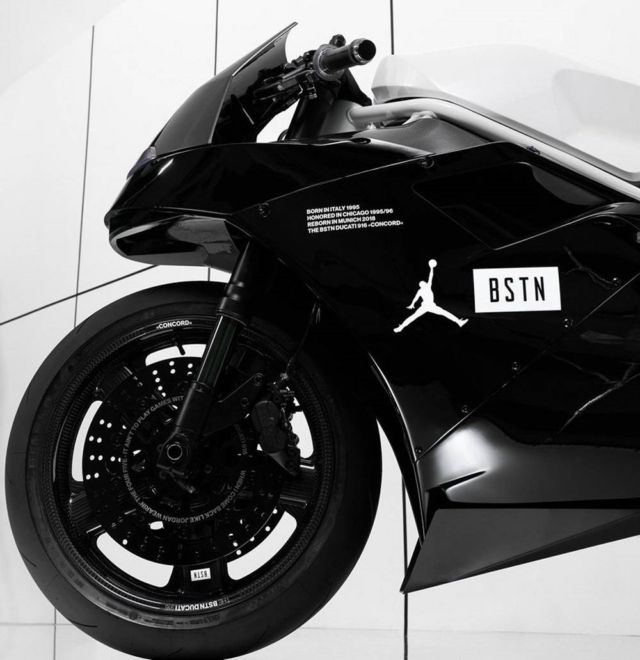 Building on Michael Jordan's well documented passion for motorcycle racing, BSTN has teamed up with us to create a one-of-a kind bike for the culture, for the love of basketball or quite simply put, for the ages: The BSTN Ducati 916 'Concord'.
Over the years, BSTN, Germany's premier sportswear retailer, has achieved international acclaim for going the metaphorical extra mile for sneaker release-events.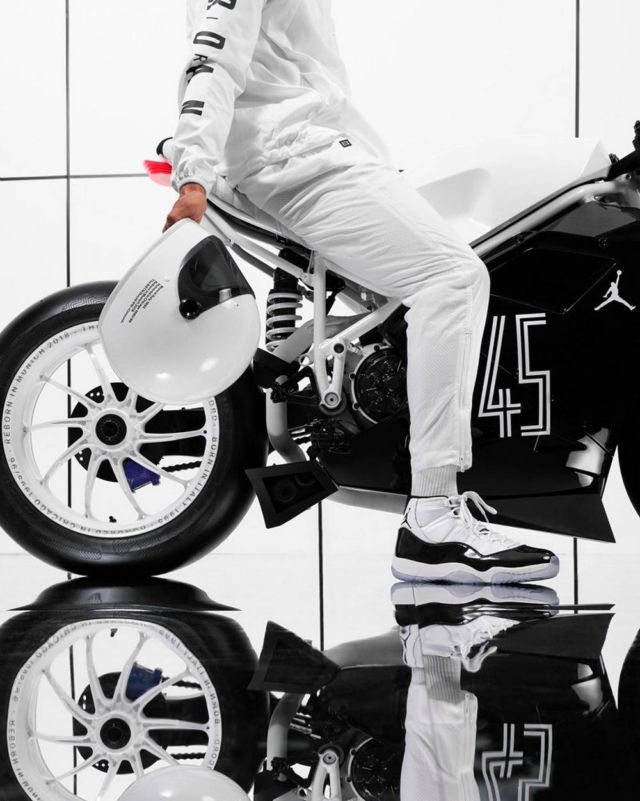 From decking out the entire outside wall of their Munich-based flagship store in Jordan Brand's distinctive elephant-print to taking over private jets and Lamborghinis – 'Go big or go home!' seems to describe the brand's applied philosophy best. So when the iconic Air Jordan XI Concord was announced to make a comeback in 2018, going big was not a question for the BBall fanatics that run BSTN. It was a matter of honor.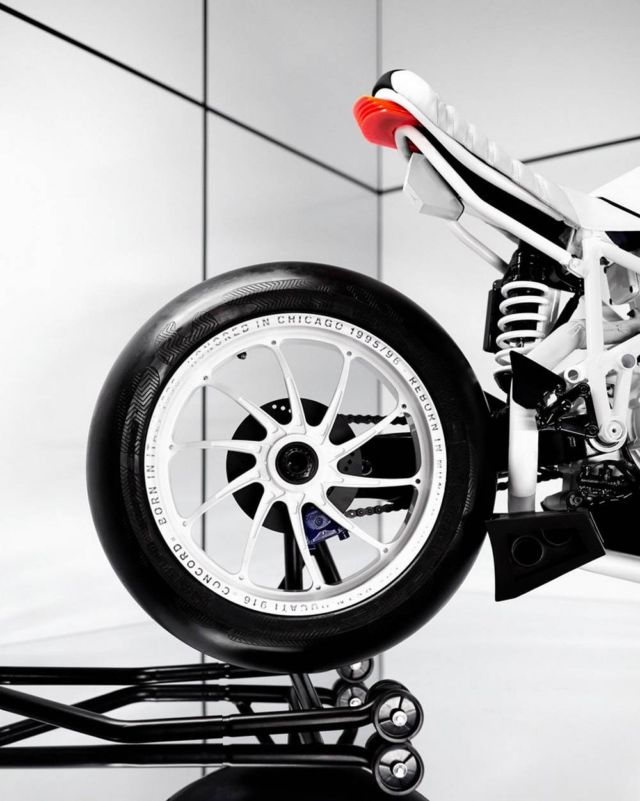 The pioneering basketball shoe as well as the trailblazing racing motorcycle have each pushed the envelope for design as well as performance in their respective field during the 90s and have retained iconic relevance until today. The two icons are now joining forces in BSTN's latest home run swing of sneaker releases.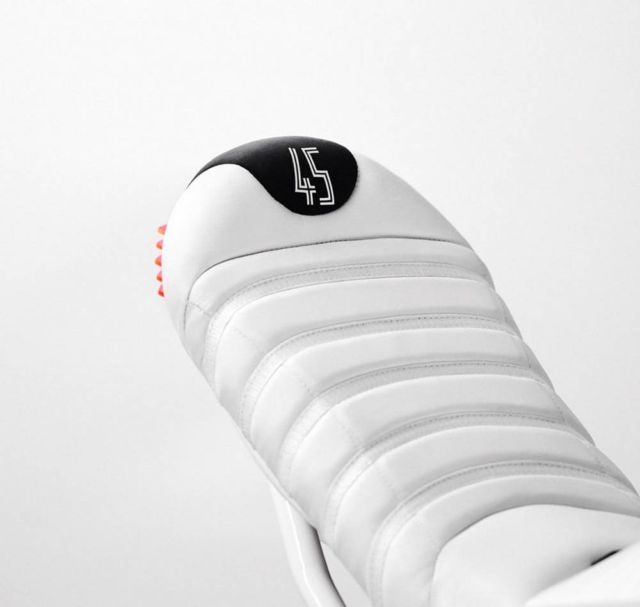 Photography by Filip Gorski
source Impuls