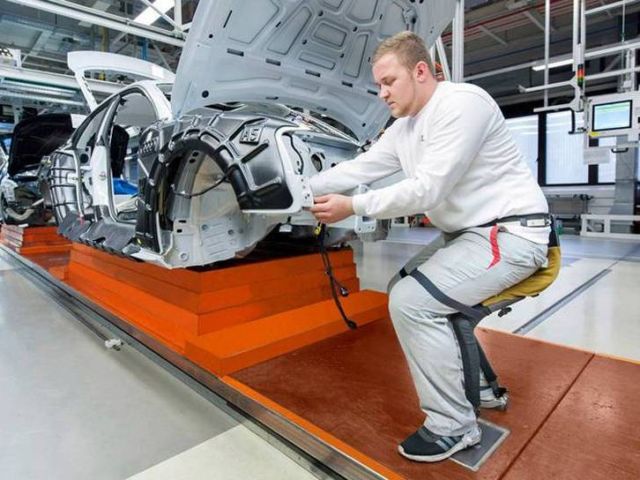 The Chairless Chair exoskeleton structure supports factory workers.
Created by Studio Sapetti the exo-skeletal 'chairless chair' is designed for manufacturing environment, to support workers that to stand for extended periods.
With the Chairless Chair® the users walk together with the sitting support while wearing it, without obstructing the work space, at the same time avoiding strenuous postures such as bending, squatting or crouching.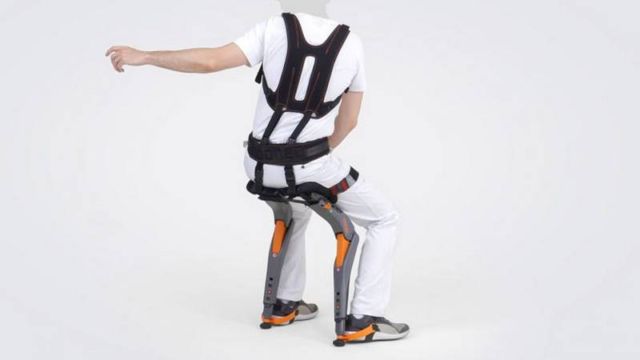 The Chairless Chair® is a flexible wearable ergonomic sitting support. The main application is for the manufacturing companies, where workers are required to stand for long period of time and traditional sitting methods are not suitable, representing and obstacles in the work area.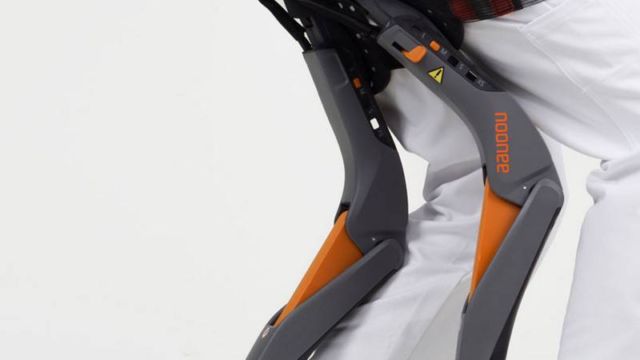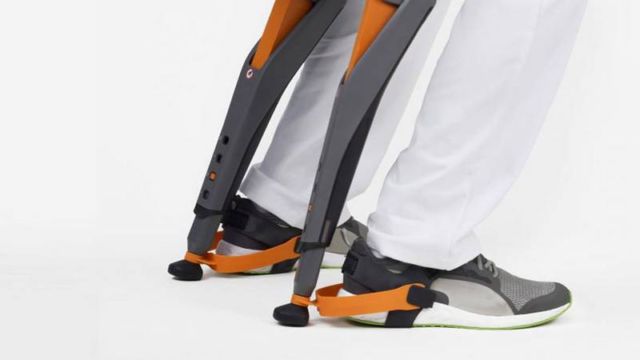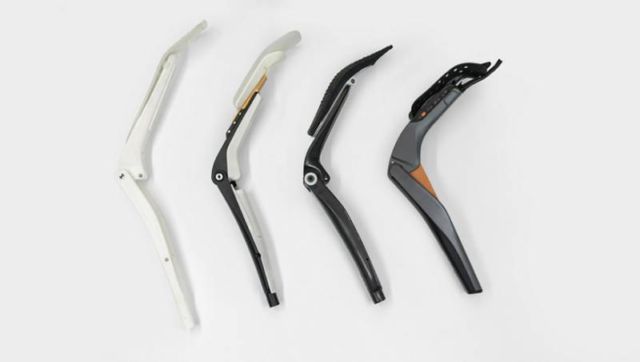 All images credit Studio Sapetti
via designboom