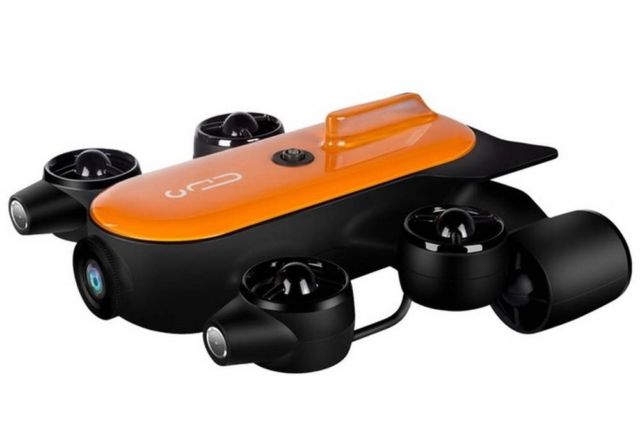 Titan is the deepest diving underwater drone for everyone.
Titan with diving range of up to 150m and 4k UHD camera, makes remote underwater exploration fun, easy, and accessible.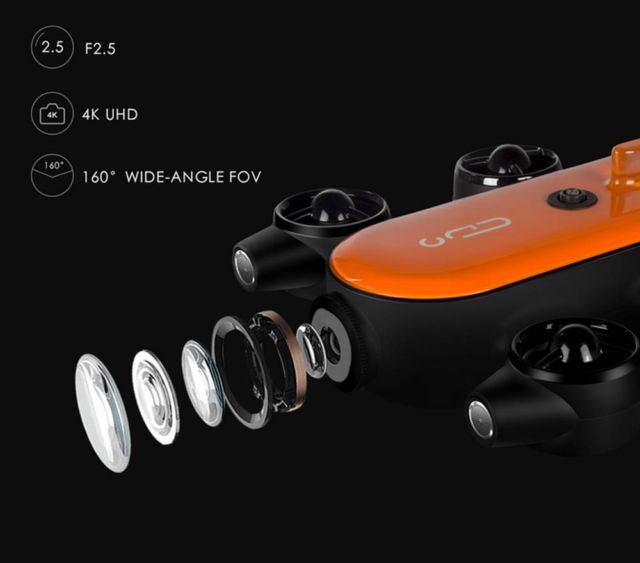 It is the most affordable underwater drone on the market with the highest available water pressure rating, built to go wherever your underwater adventure takes you.
With its powerful 4K 30fps camera and  streamlined, game-like control system, it can be your eyes under the sea.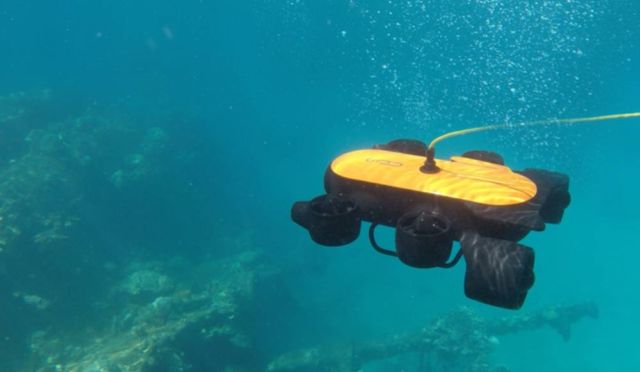 Able to withstand depths up to 150m (492ft), farther than any other drone to date, you can pilot Titan with an easy to use smartphone/tablet app. Capture stunning underwater images and videos, find plentiful locations to fish, or even carry out accurate technical inspections of underwater equipment.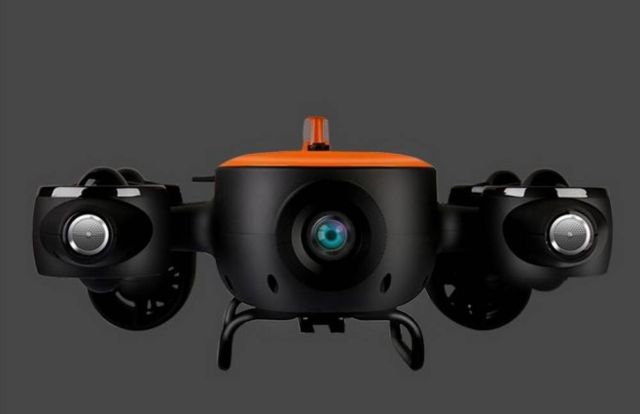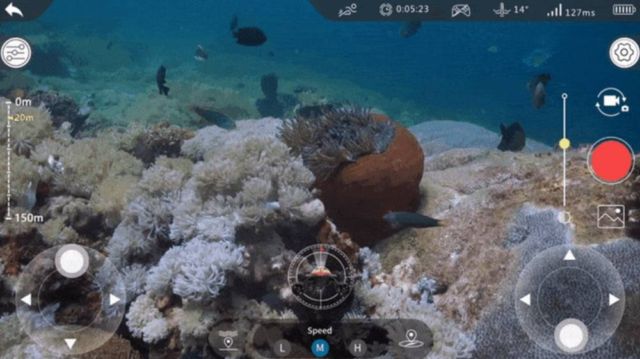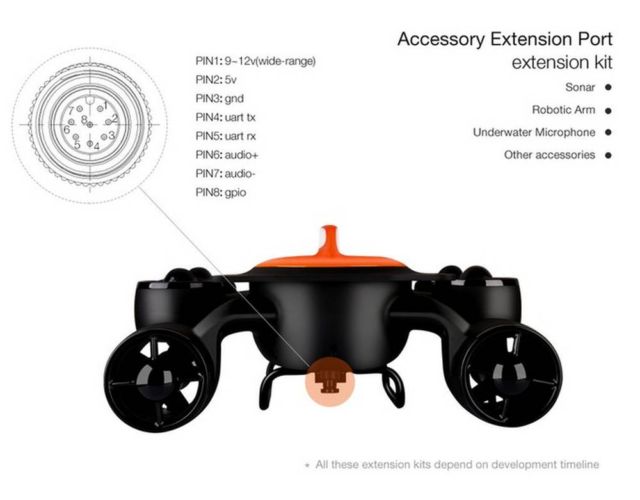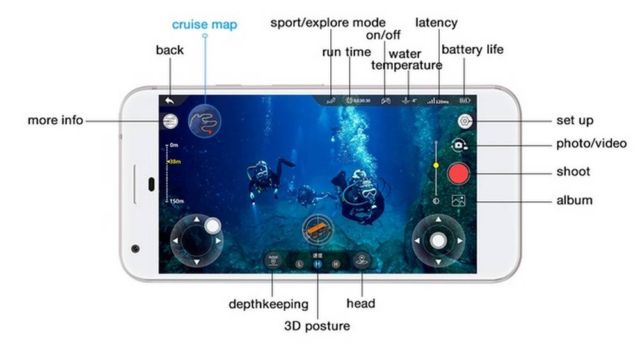 via kickstarter