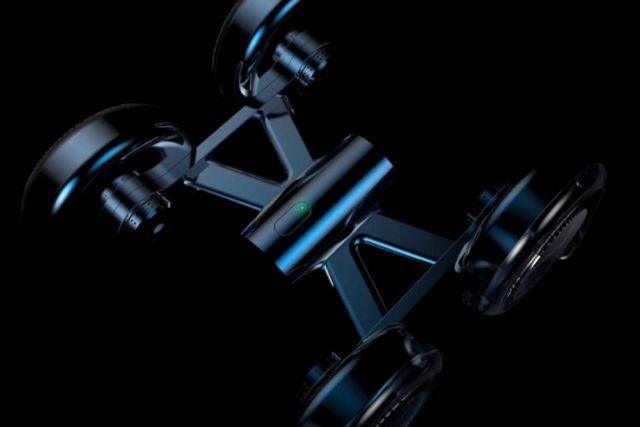 Marcus Kung has designed Impeller Drone that can fly without propellers.
Impeller Drone by Marcus Kung uses centrifugal fans instead of propellers to fly.
These impellers basically draw the air from the sides, and the special housing around the fan, directs the air-flow for propulsion.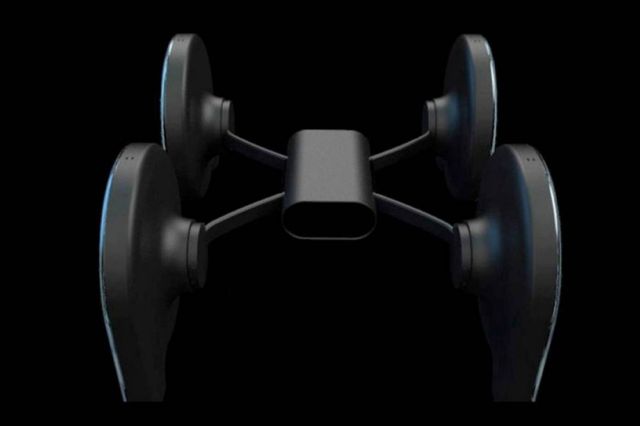 The Impeller Drone is Marcus Kung's graduate project, as part of the RCA's masters programme in Design Products.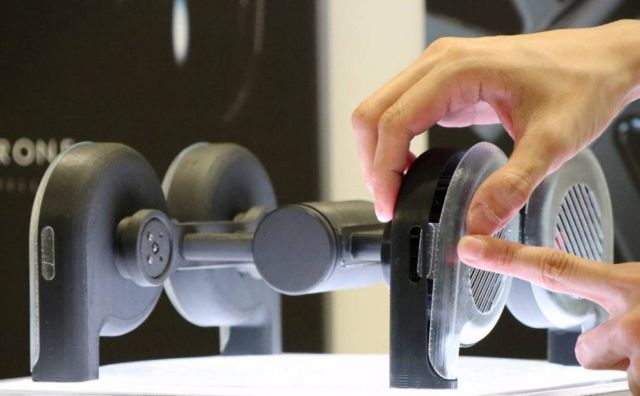 Kung told Dezeen:
"Drones are popular but they're dangerous. The most common drone accident is people getting cut and hurt by the drones exposed rotor blades. A kid got his eyeball cut open by them."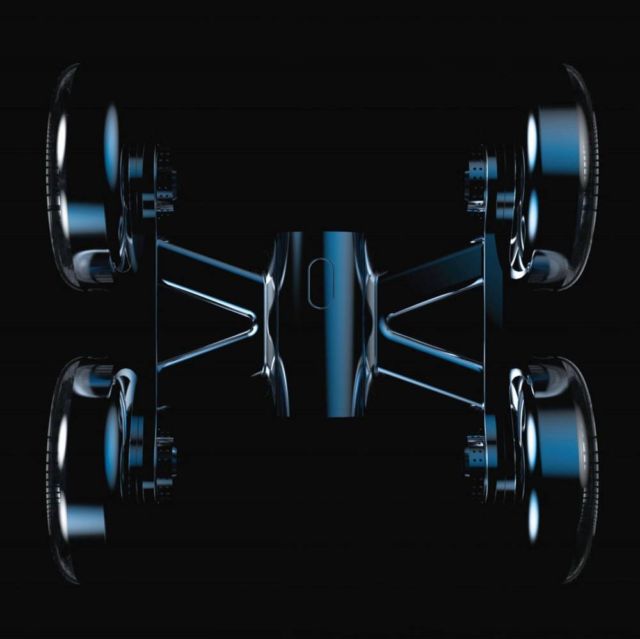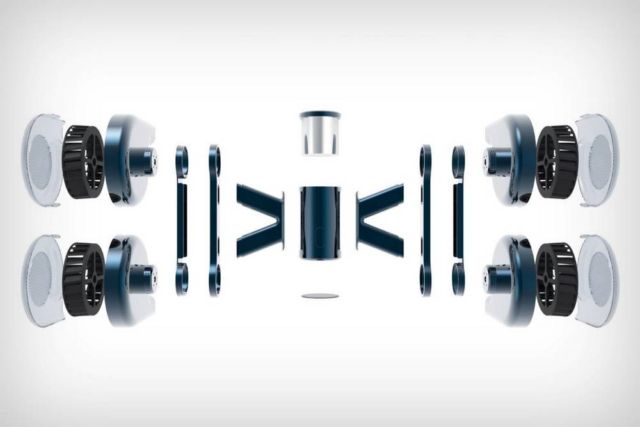 via dezeen