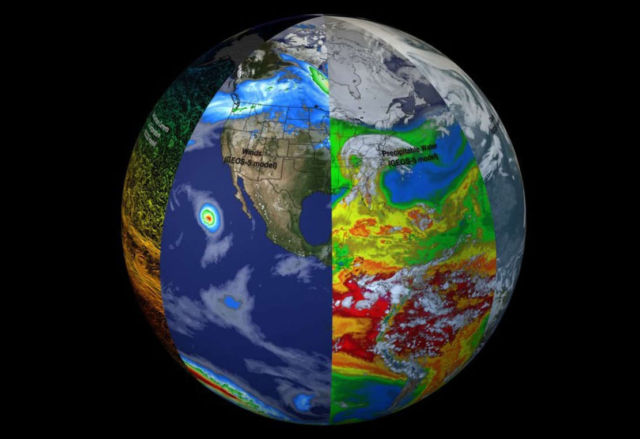 Earth's interconnected systems bring our planet's functions together and tie us together as its inhabitants.
Each of us is part of the gorgeous mosaic of Earth, and on this Earth Day, NASA is asking people around the world to share their pieces of our planetary masterpiece to celebrate how we are all #ConnectedByEarth.
Connect with us on April 22 by posting an image on social media of the bit of Earth that connects you to our planet – get yourselves in there, too, if you want to – and tag it with #ConnectedByEarth. If you want to share your general location (state, province, country) we can explore our wider connections.
NASA Earth science shows us the ways that the natural systems – land, water, air, ice – connect to, and affect, each other and our climate. While we are all connected to each other as Earthlings, sharing this tiny, blue ecosystem in space, we are also connected to the planet itself and it, in turn, back to us.
On Earth Day, via #ConnectedByEarth, the collective images of so many different parts of our planet and the humans (and other creatures) who share it will create a stunning picture of the many connected pieces of our world.
Image credit NASA's Goddard Space Flight Center
source NASA