This animated video shows Ocean Cleanup's vision of a future, in which the Great Pacific Garbage Patch – three times the size of France – is consigned to the history books.
The Great Pacific Garbage Patch contains up to 100,000,000 kilograms of plastic waste.
After successfully achieving Proof of Technology in 2021 with System 002, we are now transitioning to System 03, our first full-scale ocean cleanup system and the blueprint for our future fleet.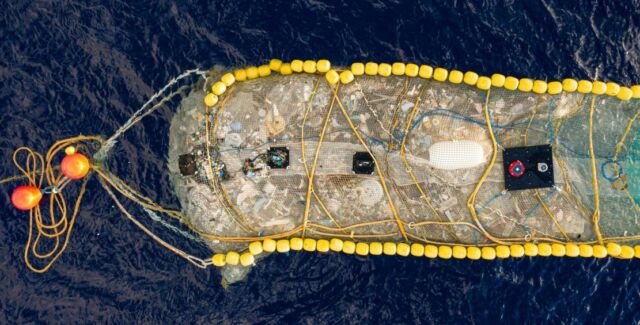 Our projections show that deploying ten systems based on System 03 will allow us to clean up the entire Great Pacific Garbage Patch for good – bringing us closer to completing our mission of ridding the oceans of plastic.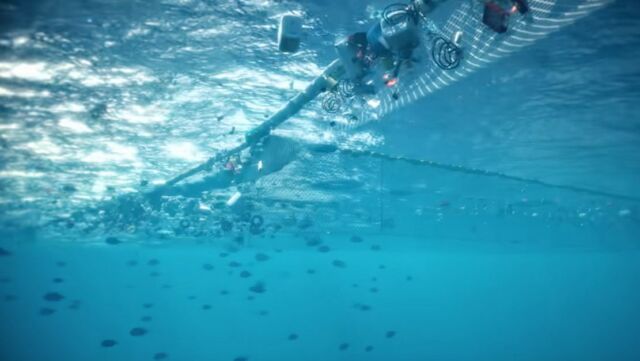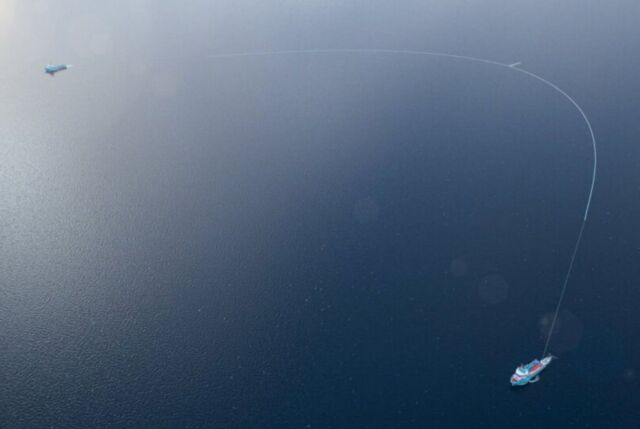 Images credit The Ocean Cleanup