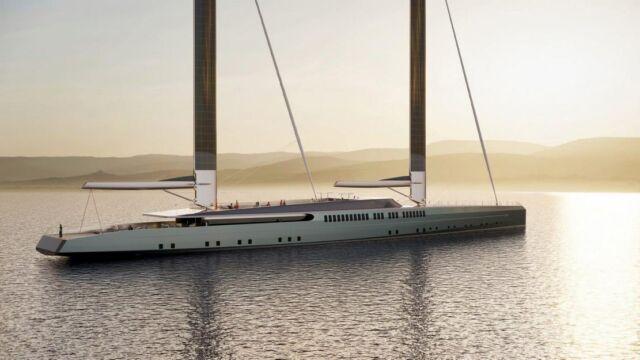 The unveiling of the 330ft Royal Huisman Wing 100 celebrates the arrival of an entirely new megayacht category.
Royal Huisman, Dykstra Naval Architects and Mark Whiteley Design. This 100m / 330ft ground-breaking sailing yacht concept expressly focuses on the highest standards of environmental sustainability with proven technology for worldwide reliability. Its advanced systems platform easily accommodates future technological advances and regulatory requirements.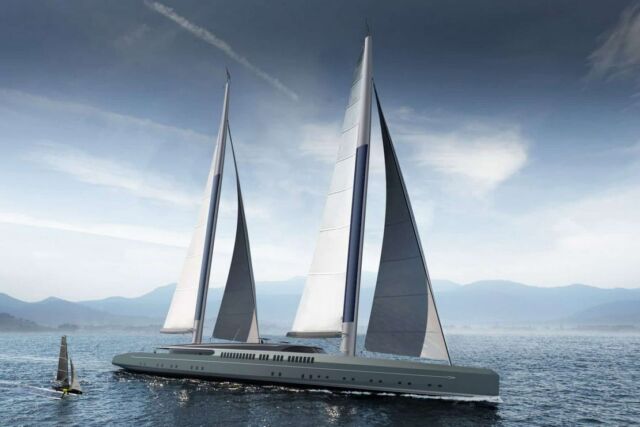 The innovative, aluminum-hulled Wing 100 is a true sailing yacht – not a heavy sail assisted motor yacht – yet one with an important difference. She can be easily and securely handled and quickly deployed without the least fuss or drama. Wing 100 has been conceived not only to appeal to sailing yacht owners, but to provide the perfect cross-over for motor yacht owners who want to minimize their environmental footprint by reducing the weight of their yacht, but retain the highest standards of amenity and comfort.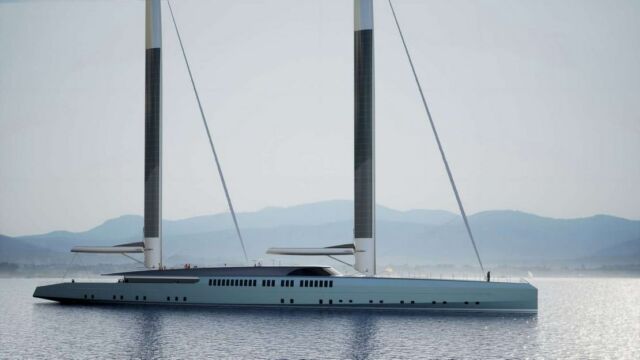 These benefits – and many others – arise because Wing 100 is no 'normal' supersized sailing yacht: she has a highly advanced rig by Rondal. The wing masts have airfoil profiles; are free standing, and rotate to provide very powerful, integrated airfoils with the sails. The shape of the airfoil can easily and remotely be adjusted to maximize or reduce power. Being free-standing, the wing masts have no standing rigging or associated deck clutter, maximizing safe, clean amenity space on deck. The wing masts are easily and safely remote-controlled to ensure fast, energy-efficient sailing, providing a comfortable experience for all onboard.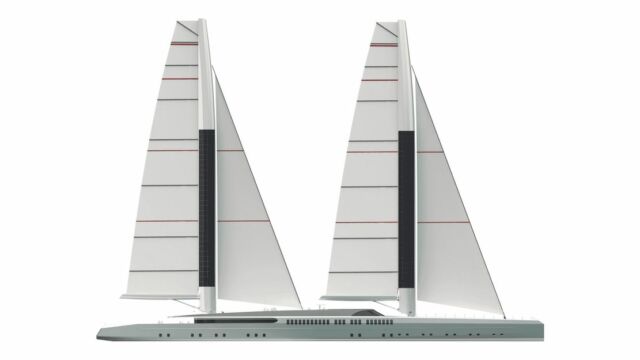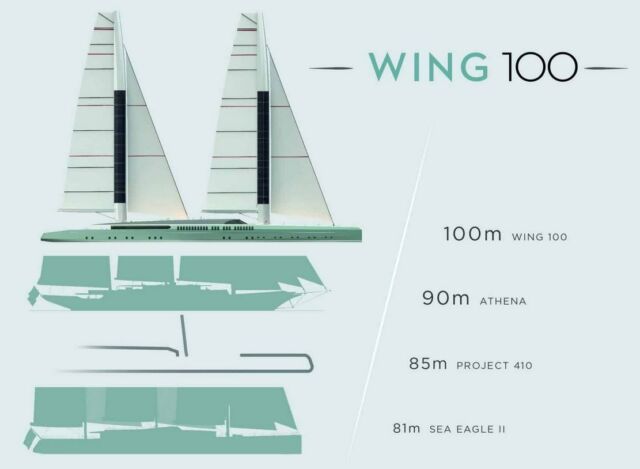 Images credit Royal Huisman
source Royal Huisman