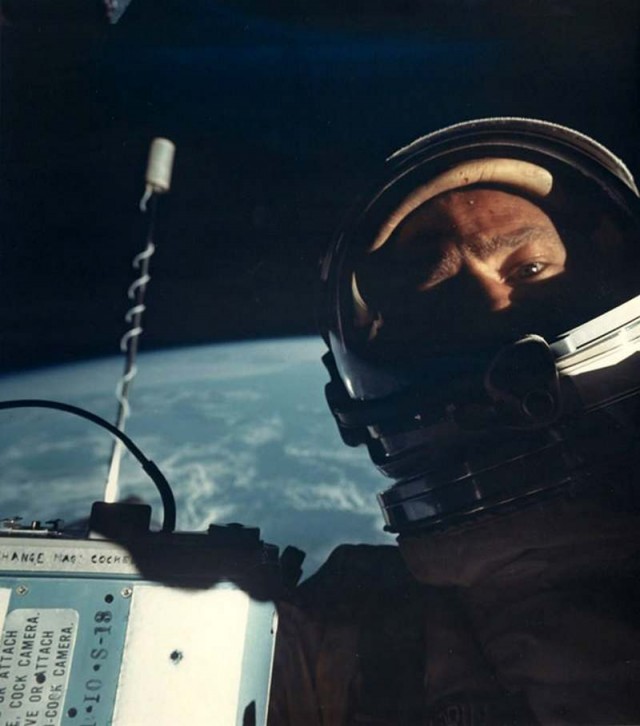 The first selfie in space by astronaut Buzz Aldrin, along with more old NASA photos, will be auctioned.
Above: Buzz Aldrin, first self portrait in space, Gemini 12, November 1966.   Credit Buzz Aldrin/NASA/Bloomsbury Auctions
Bloomsbury Auctions in London presented "From the Earth to the Moon: Vintage NASA Photographs." A four decades collection of 692 NASA images.
Among the most valuable images up for auction, are the above Aldrin's self portrait and Ed White's EVA over New Mexico.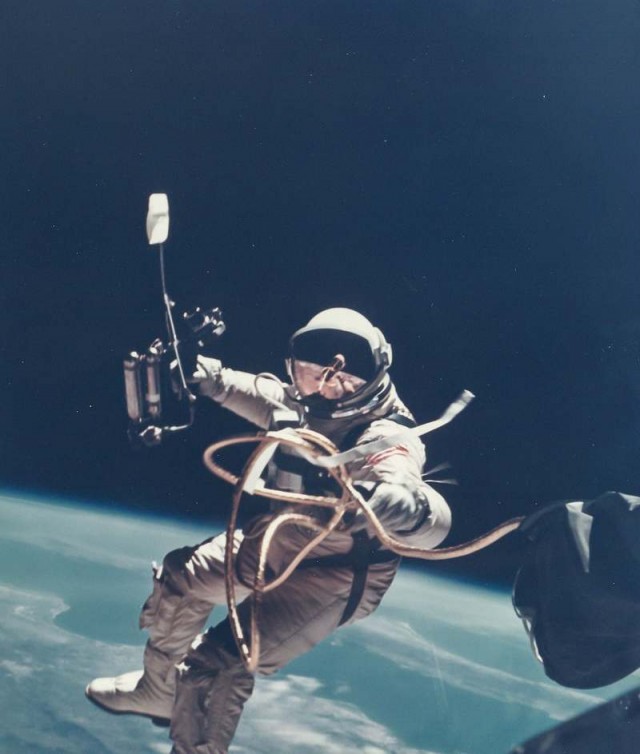 First US Spacewalk – Ed White's EVA over New Mexico, Gemini 4, 3 June 1965.   Credit James McDivitt/NASA/Bloomsbury Auctions
via engadget