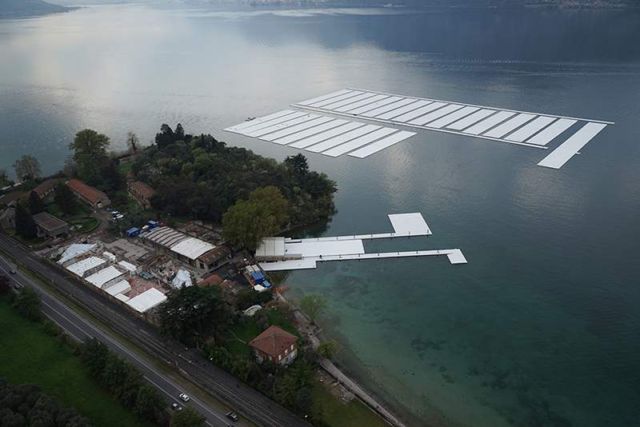 The Floating Piers modular walkway dock across lake Iseo, in North Italy, nears completion.
Image credit Wolfgang Yolz
The floating piers designed by Christo and Jeanne-Claude, a system of 220,000 high-density poly-ethylene cubes, covering 100,000 square meter, in an area 100 kilometers east of Milan lake Iseo.
Image credit Wolfgang Yolz
The unique 3-kilometer-long walkway, rising just above the surface of the water, will be opened for 16 days, from June 18 through July 3, 2016.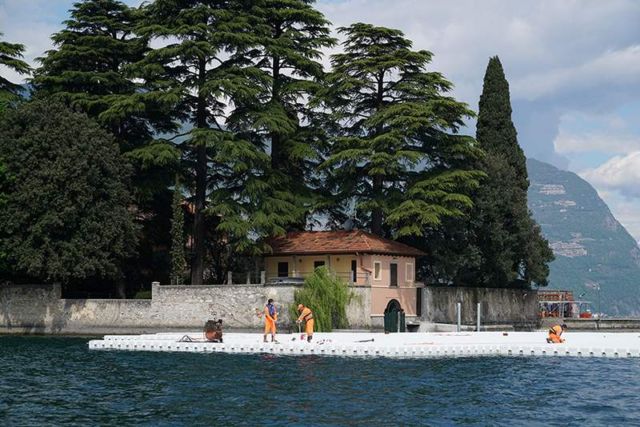 Image credit Wolfgang Yolz
Visitors will experience this work of art by walking on it from Sulzano to Monte Isola and to the island of San Paolo, which is framed by The Floating Piers.
The mountains surrounding the lake will offer a bird's-eye view of The Floating Piers, exposing unnoticed angles and altering perspectives.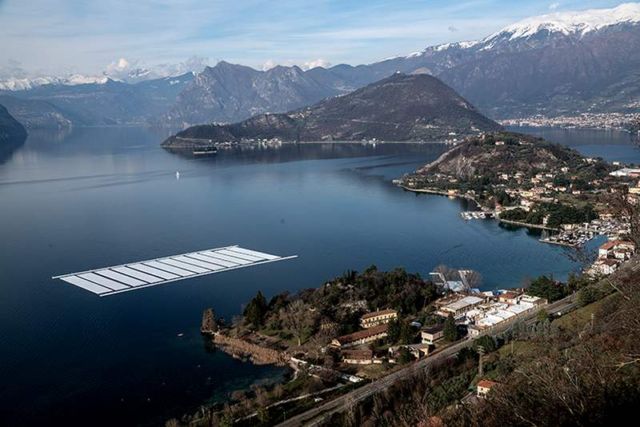 Image credit Wolfgang Yolz
The piers will be 16 meters wide and approximately 35 centimeters high with sloping sides. The fabric will continue along 1.5 kilometers of pedestrian streets in Sulzano and Peschiera Maraglio.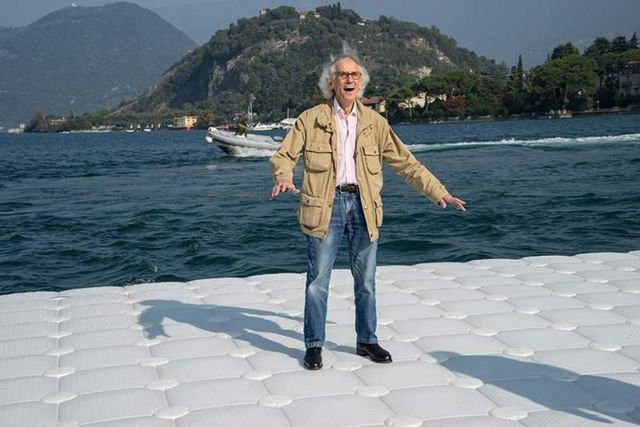 Image credit Wolfgang Yolz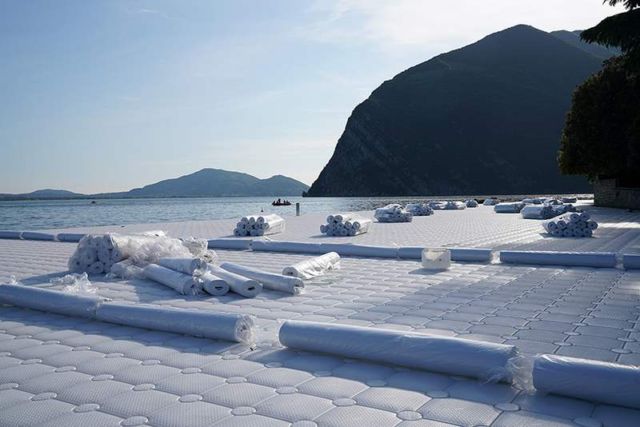 Image credit Wolfgang Yolz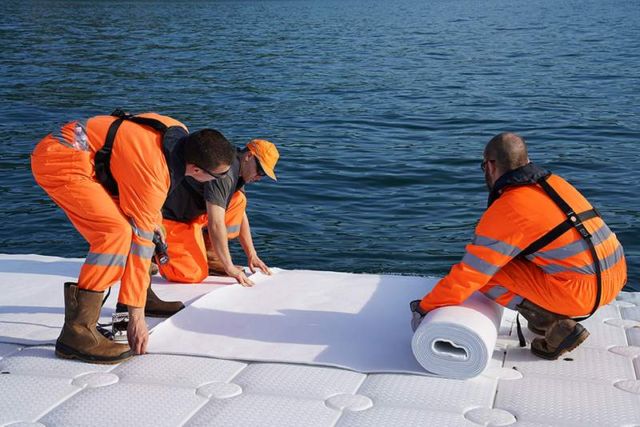 Image credit Wolfgang Yolz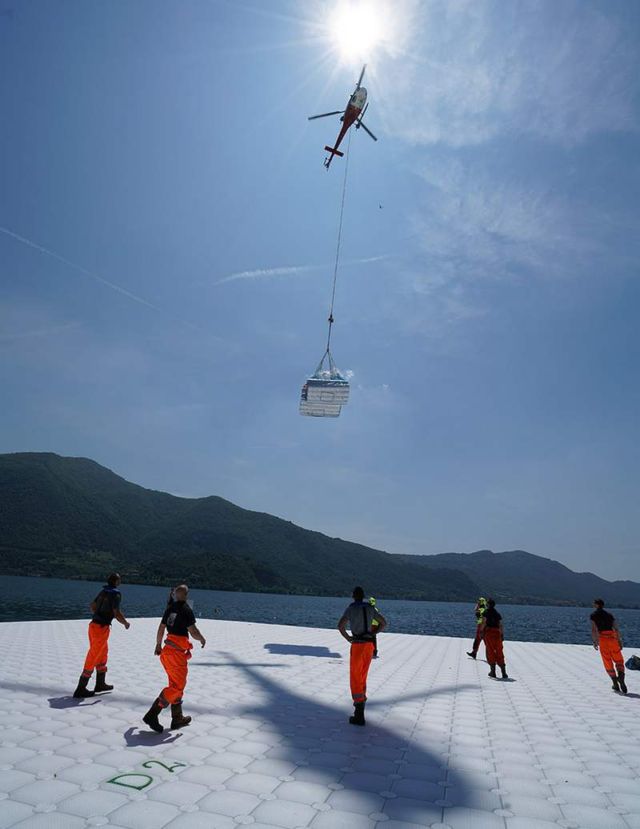 Image credit Wolfgang Yolz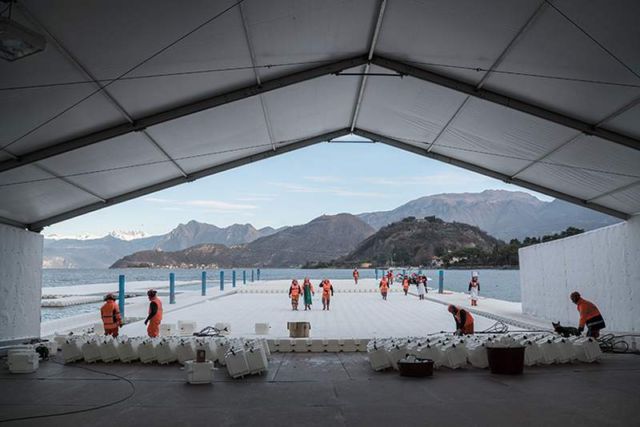 Image credit Wolfgang Yolz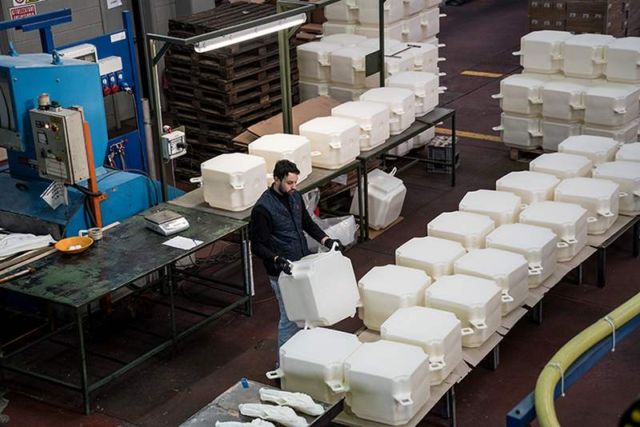 Image credit Wolfgang Yolz
via designboom