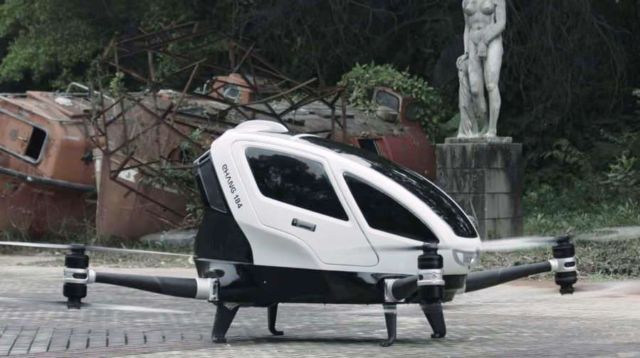 Chinese EHang184, world's first Autonomous Aerial Vehicle, just got permission to test the person-carrying drone.
The electric EHang 184 personal Autonomous Aerial Vehicle (AAV), designed for everyday flight for short-to-medium distances, has just got permission to test its passenger-carrying vehicle in Nevada.
https://www.youtube.com/watch?v=IrPejpbz8RI
According to the Las Vegas Review-Journal, EHang just granted permission from the Nevada Institute for Autonomous Systems, to fly its EHang 184 in the State.
EHang that debuted its drone at CES in Las Vegas earlier this year, explains:
"EHang is a 4.5 feet tall, has gull-wing doors, weighs 440 pounds, and will be able to carry a single passenger for 23 minutes at a speed of 60 MPH."
via Ars Technica