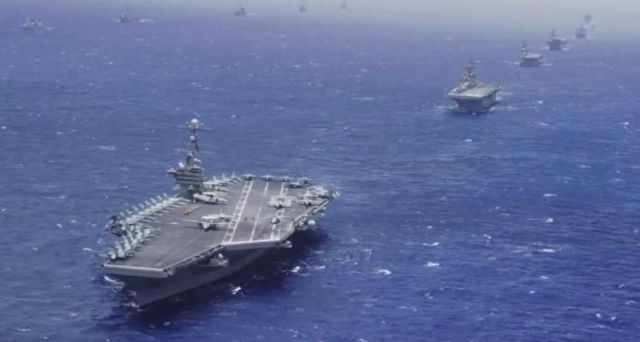 The giant United States led 26 nations naval fleet, which is patrolling the Pacific Ocean.   Watch the video…

40 ships and submarines from 12 countries participated in the naval element of RIMPAC. A US-led exercise held off Hawaii every two years since 1971.
Here is a video of the PHOTO EX (Photo Exercise), a major logistical exercise in getting all ships and submarines to sail in formation.