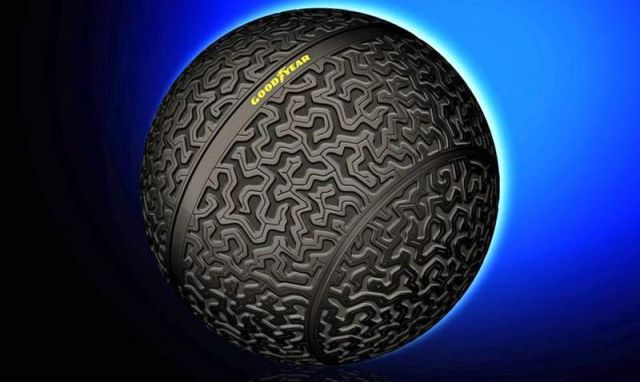 The Goodyear Eagle-360 concept futuristic new spherical tires, showcased at Geneva International Motor Show, can move sideways.
Goodyear unveiled a conceptual spherical tire, the Eagle-360, designed for autonomous car, that drives in any direction.
Images credit Goodyear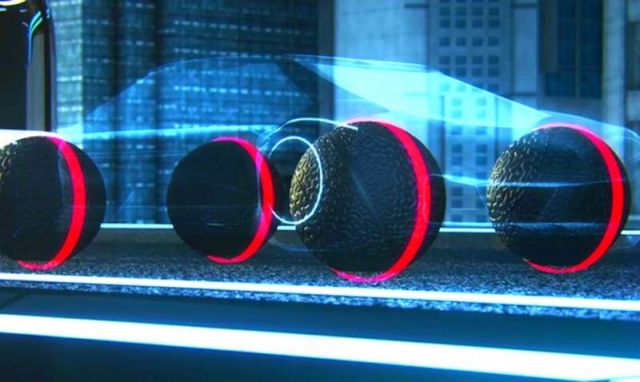 The Goodyear Eagle-360 is our vision for a tire for the long-term future that looks radically different from tires today…it's a sphere! The unique shape means ultimate manoeuvrability, safety and connectivity for autonomous vehicles.
From the press release:
The Goodyear Tire & Rubber Company has revealed two innovative new concept tires at the 86th Geneva International Motor Show that could literally reshape the future for autonomous cars.
The concepts: the spherical-shaped Eagle-360 – a future-oriented tire – was designed with key features of maneuverability, connectivity and biomimicry for autonomous mobility, while the IntelliGrip, featuring advanced sensor and treadwear technology, is a solution for the earlier adoption of self-driving vehicles.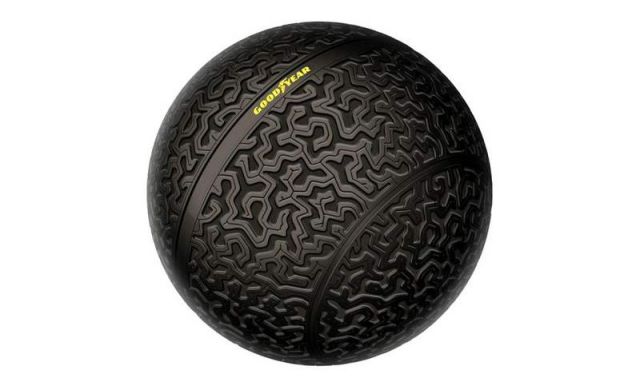 Both tires are designed with safety in mind, which according to recent studies, is a key concern among consumers around autonomous vehicles. They reflect Goodyear's focus on anticipating the rapidly evolving needs of its customers.
Joseph Zekoski, Goodyear's senior vice president and chief technical officer, said:
"By steadily reducing the driver interaction and intervention in self-driving vehicles, tires will play an even more important role as the primary link to the road. Goodyear's concept tires play a dual role in that future both as creative platforms to push the boundaries of conventional thinking and testbeds for next-generation technologies."
via Gizmag
source Goodyear