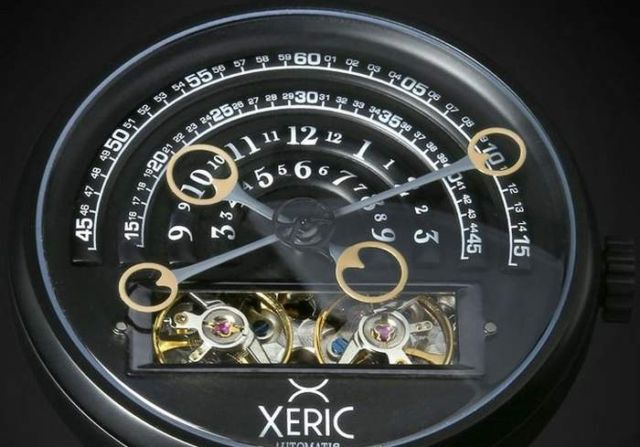 The Halograph automatic watch, is a living time machine that you are the power source.
Halograph mechanical automatic watch by XERIC, a stylish timepiece displaying the time in an new way, yet very easy to read.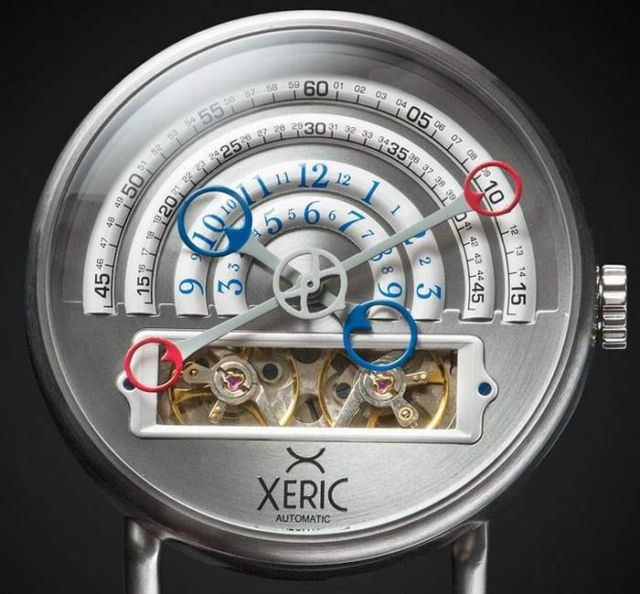 Following our launch of the XERISCOPE in 2013 — the most funded mechanical watch in Kickstarter history — XERIC Watches is back with a fresh take on timekeeping. The new limited edition Halograph Automatic features Halo Hands that display the time in an entirely new way, yet it is super-easy to read. It doesn't require batteries or updates to do its work while summoning compliments and sparking conversation everywhere you go. All it needs is YOU.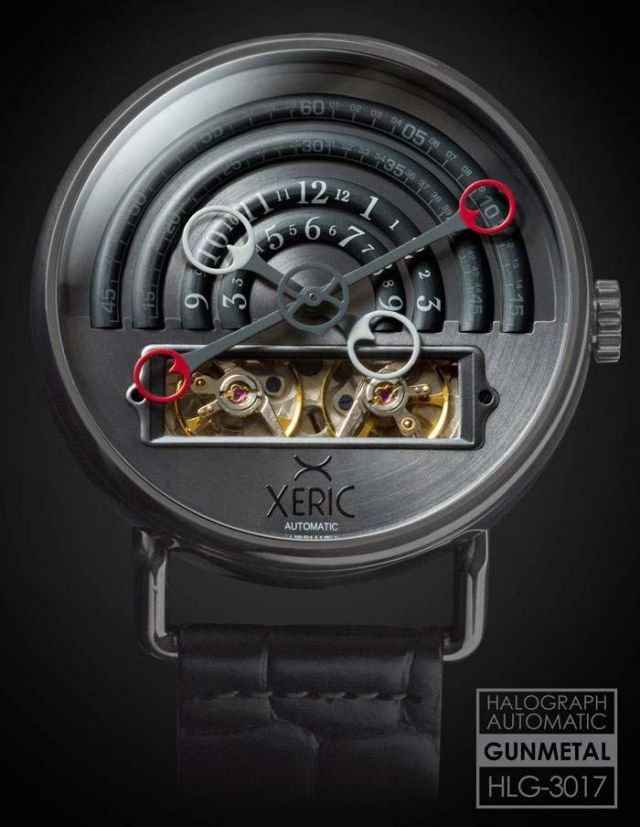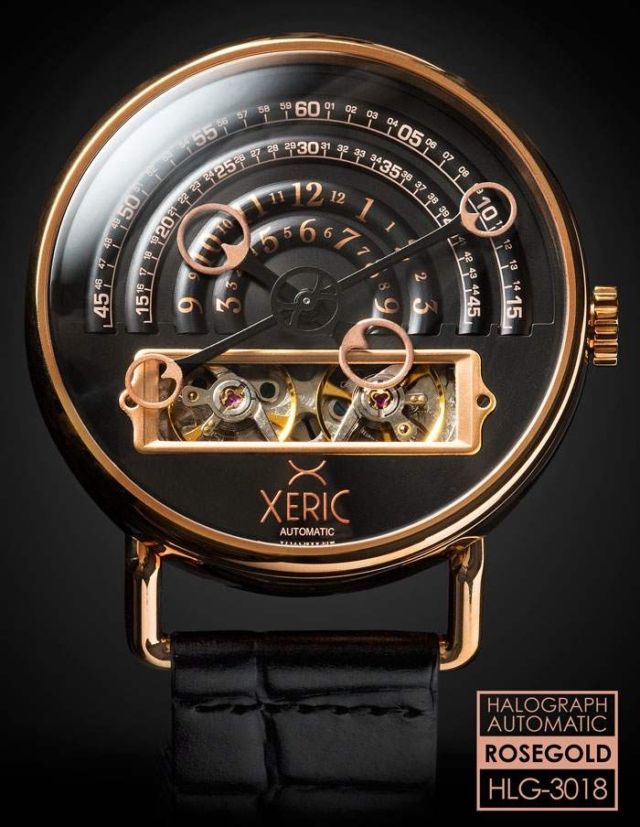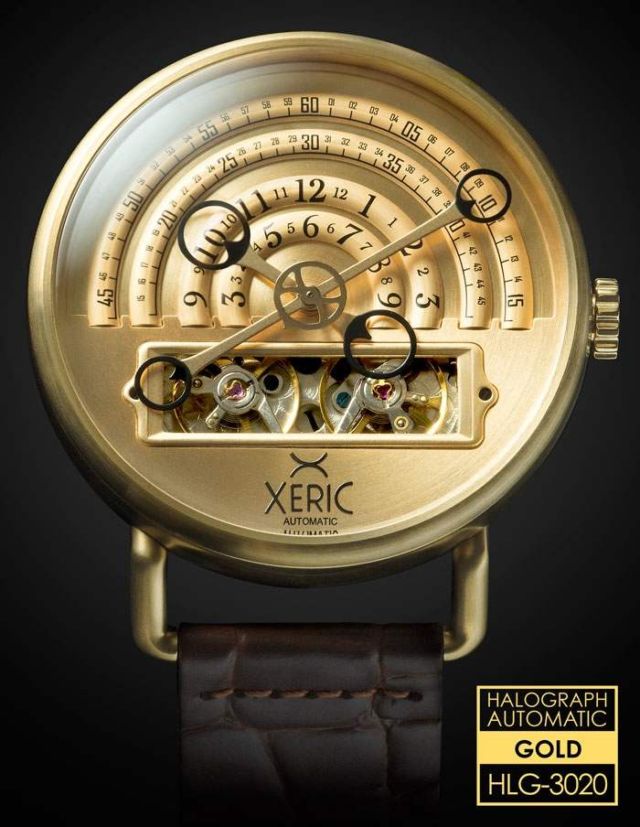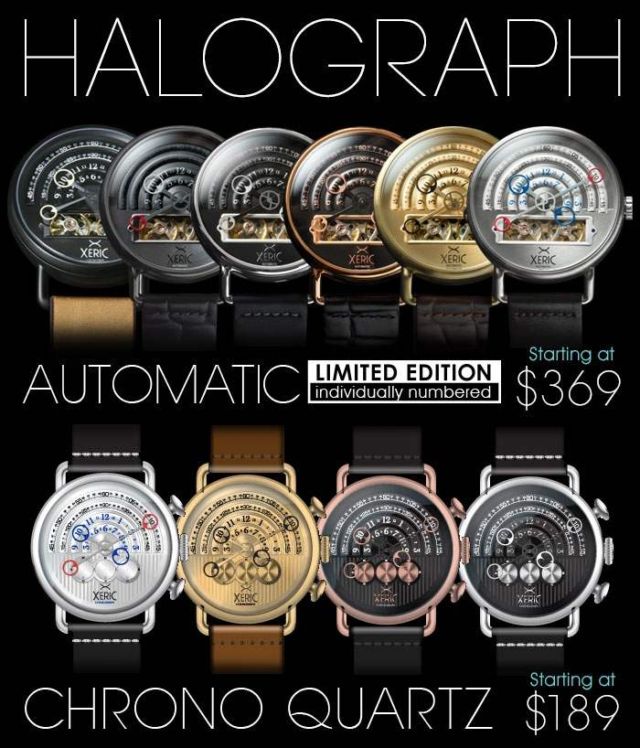 source kickstarter