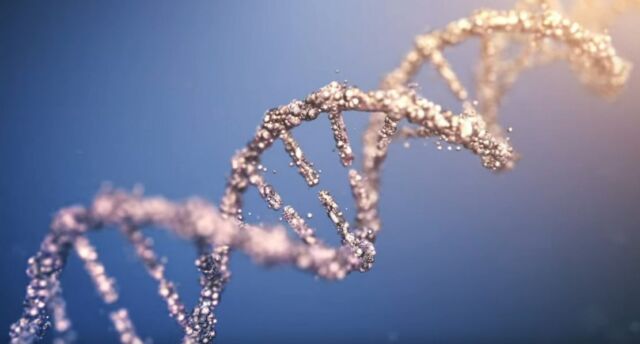 Scientists just unveiled the complete Human Genome featuring 3 billion bases in our DNA, 20 years after the first draft was produced.
The first truly complete sequence of a human genome, covering each chromosome from end to end with no gaps and unprecedented accuracy, has just been published in Science and is now accessible through the UCSC Genome Browser.
Since the first working draft of a human genome sequence was assembled at UC Santa Cruz in 2000, genomics research has led to enormous advances in our understanding of human biology and disease. Nevertheless, crucial regions accounting for some 8% of the human genome have remained hidden from scientists for over 20 years due to the limitations of DNA sequencing technologies.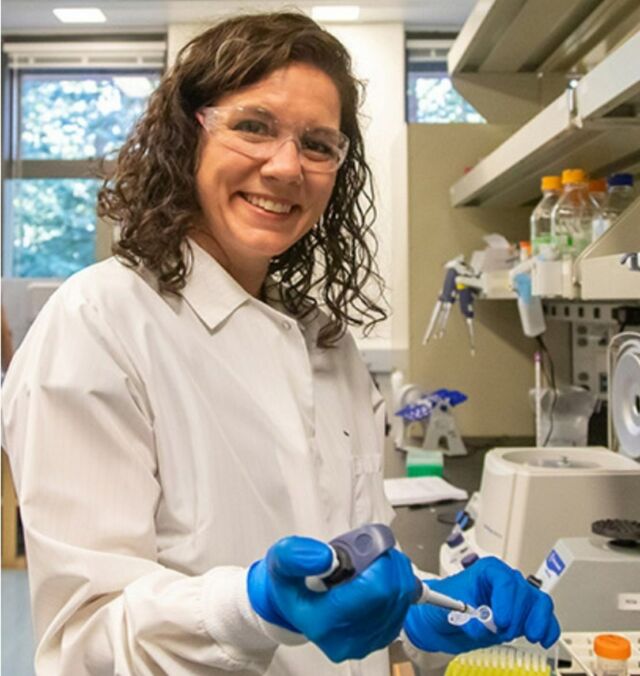 Karen Miga, assistant professor of biomolecular engineering at UC Santa Cruz.  Credit Carolyn Lagattuta
In 2019, Karen Miga, assistant professor of biomolecular engineering at UC Santa Cruz, and Adam Phillippy at the National Human Genome Research Institute (NHGRI) organized an international team of scientists—the Telomere-to-Telomere (T2T) Consortium—to fill in the missing pieces. Their efforts have now paid off.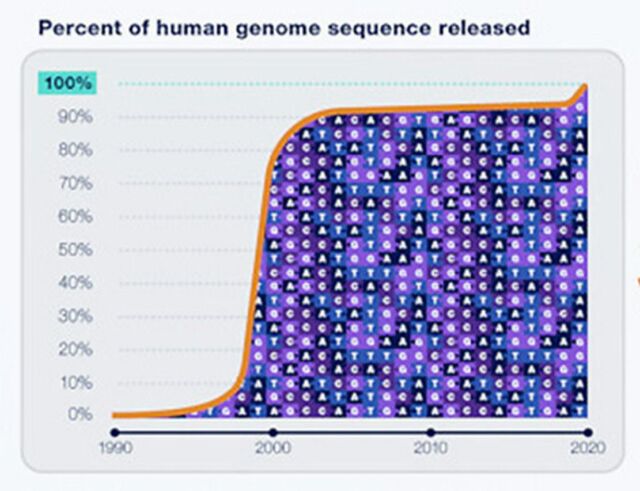 It took almost twice as long to finish the last 8% of the human genome as it did to sequence the first 92%. New laboratory and computational technologies finally enabled Miga and her colleagues to overcome obstacles such as highly repetitive DNA sequences in order to fill in the remaining gaps. Credit: NHGRI
The new reference genome, called T2T-CHM13, adds nearly 200 million base pairs of novel DNA sequences, including 99 genes likely to code for proteins and nearly 2,000 candidate genes that need further study. It also corrects thousands of structural errors in the current reference sequence.
source UC Santa Cruz