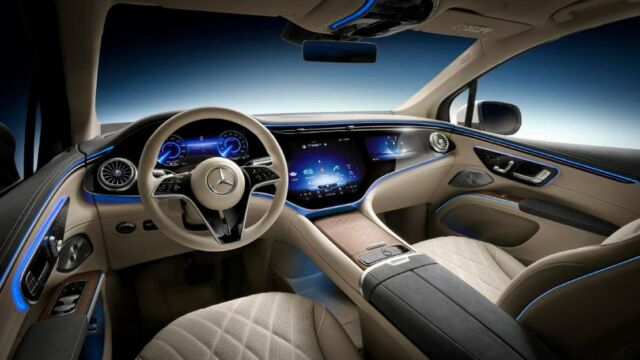 Mercedes-Benz just unveiled the futuristic interior of the new 2023 EQS SUV.
The new EQS SUV will be the third model on Mercedes-Benz's dedicated electric vehicle architecture and is set to redefine an entire segment. Its interior combines the progressive design, luxury and comfort that customers love about the EQS with the space and versatility of the popular large-SUV concept. The look- and-feel is a sumptuous fusion of digital luxury and innovative new trim elements, while the purpose design of the electric-vehicle architecture delivers exceptionally generous SUV interior dimensions. Paired with the optional third-row seating and electrically adjustable second row, this offers a level of flexibility to fit the full breadth of customer needs with luxury and style.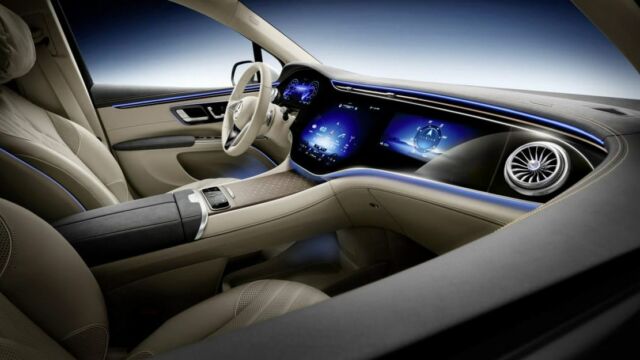 The interior design pursues a consistent vision of digitalization, expressed most impressively by the optional MBUX Hyperscreen, first launched in the EQS sedan. This 56-inch curved screen sweeps nearly the entire width of the vehicle cabin. The MBUX Hyperscreen includes the instrument cluster, infotainment and passenger display in a seamless design. This blends perfectly with the extreme proportions of the band above it incorporating the distinctive air-conditioning vents, and the seemingly free-floating center console below.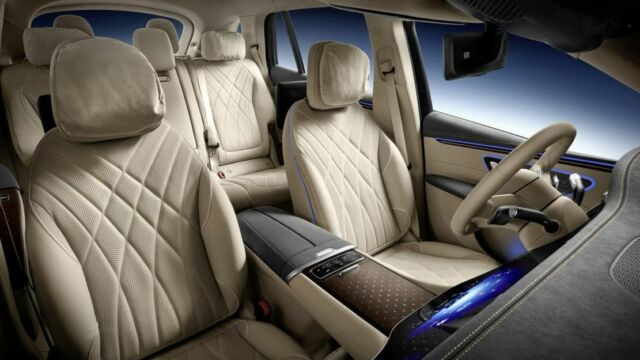 The 12.3-inch OLED display provides the front passenger with their own display and control area, making journeys more enjoyable and entertaining. Within the framework of the country-specific legal regulations, passenger are able to watch content such as video-streaming or TV when the vehicle is in motion. This is because Mercedes-EQ uses an intelligent, camera-based blocking logic: if the camera detects the driver looking at the front passenger display, the display will automatically dim dynamic content.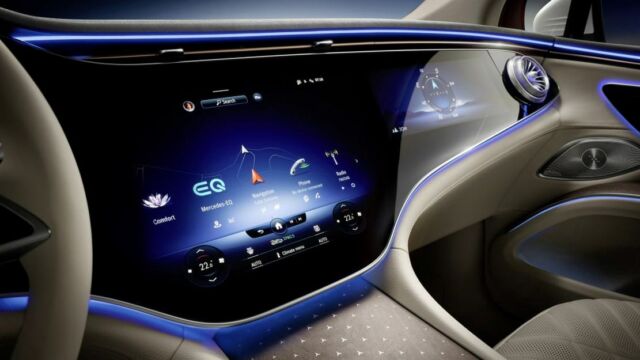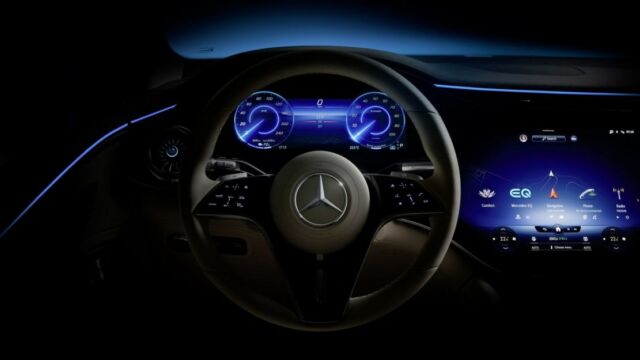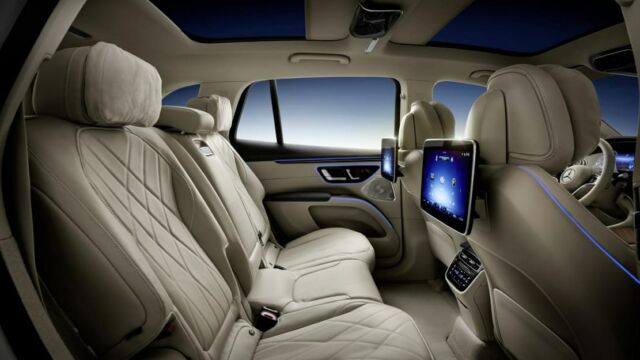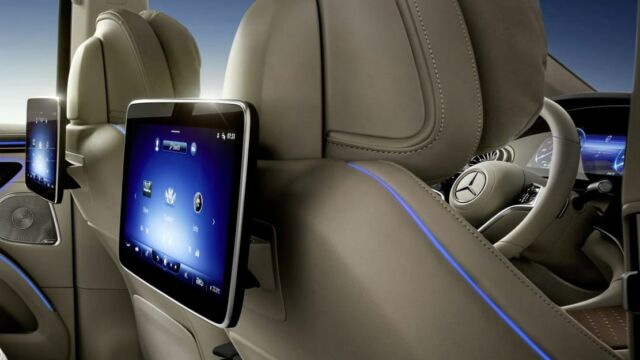 source Mercedes Benz