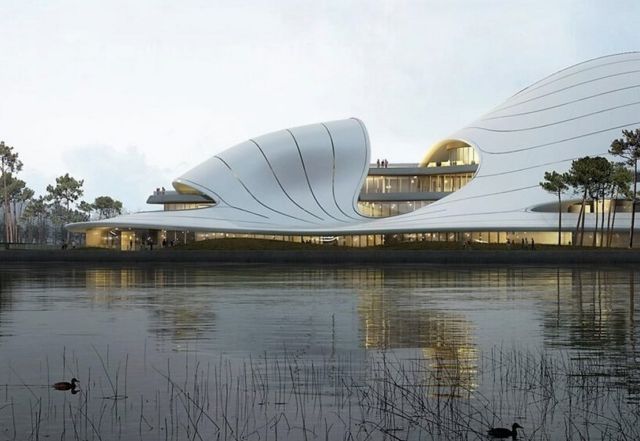 MAD Architects releases the design of the Jiaxing Civic Center spanning around 130,000 square meters.
The scheme marks the latest important public project in Jiaxing City designed by MAD Architects, after their design for the Jiaxing Train Station was unveiled earlier this year.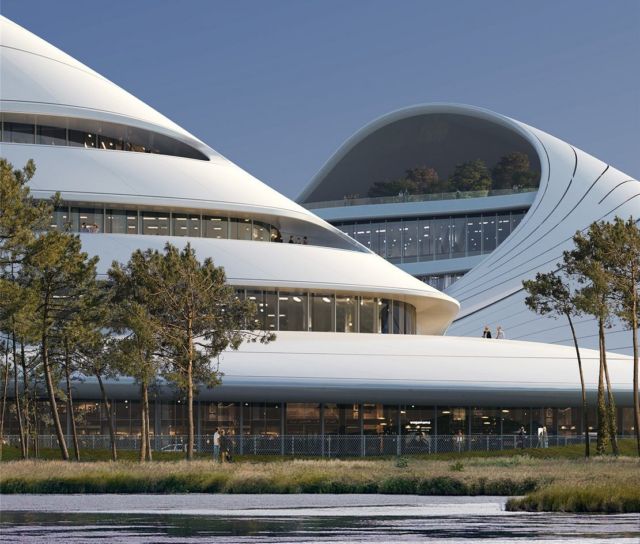 Holding elegant river views and lush vegetation, the Jiaxing Civic Center is situated along the city's central axis. The project holds a prominent position; adjacent to the South Lake, a historic lake in the South of Jiaxing, and the Central Park, the largest park in the city.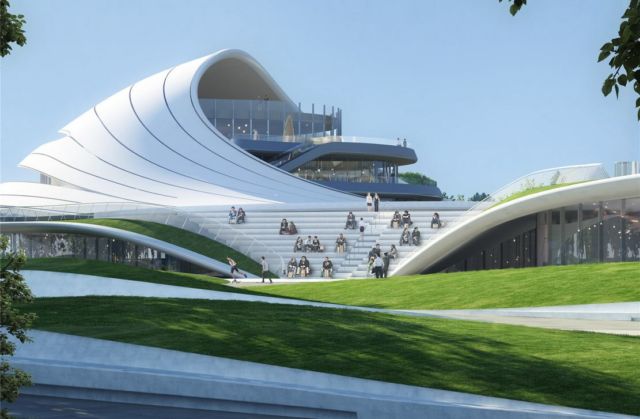 The site also lies next to the Haiyan river channel that connects the two cities of Jiaxing and Haiyan.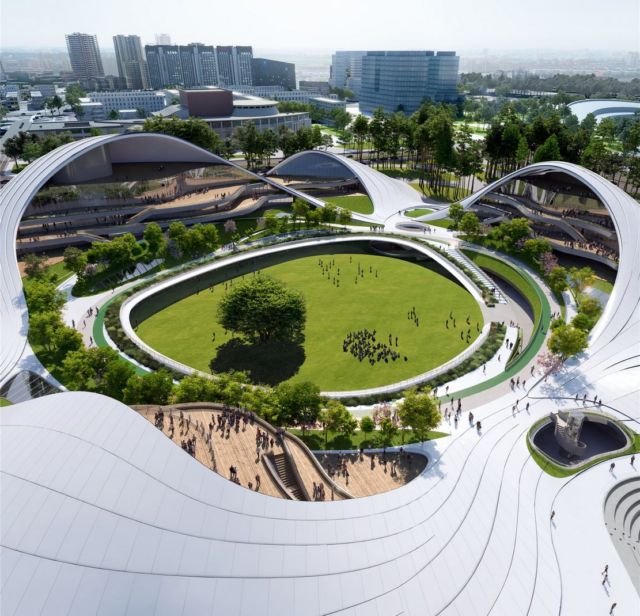 Spanning approximately 130,000 square meters, the site contains three venues: the Science and Technology Museum, the Women and Children Activity Center, and the Youth Activity Center, forming a total construction area of 180,000 square meters and a site footprint of 72,000 square meters.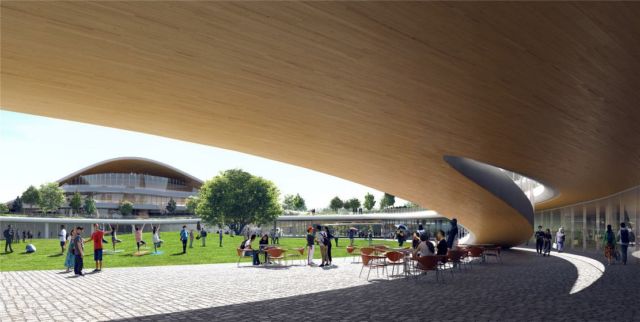 "A civic center, first and foremost, must be a place that attracts people; a place where children, youth, seniors, and families are willing to come together on a daily and weekly basis. We have created an undulating ring to serve as a garden-like living room for the city: an embrace."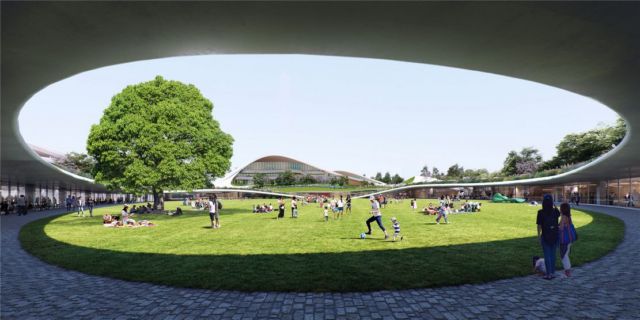 For the Jiaxing Civic Center, MAD has designed an artistic entity on an urban scale; where architectural forms and landscapes fuse together. With a large circular lawn as the centerpiece, the project is one where both people and buildings can interact and share; forming a more open, intimate, dynamic new urban space. The center's three venues are linked together "hand in hand," enclosed by a circular roof to form a single entity.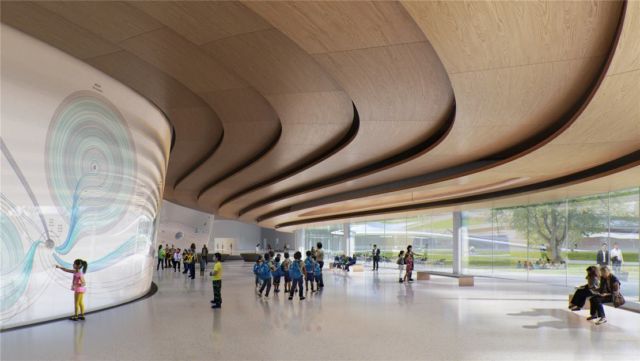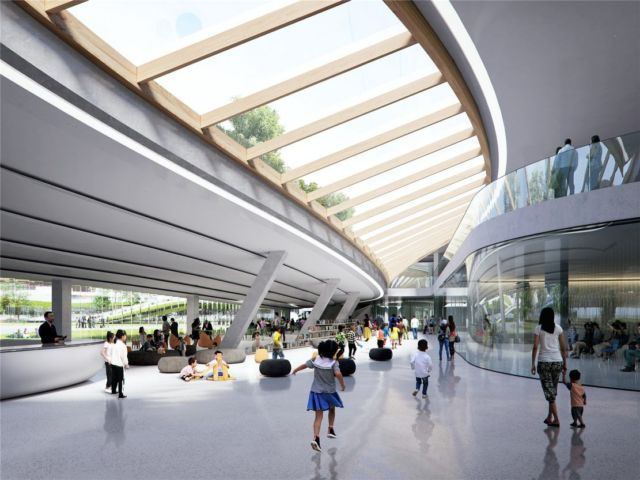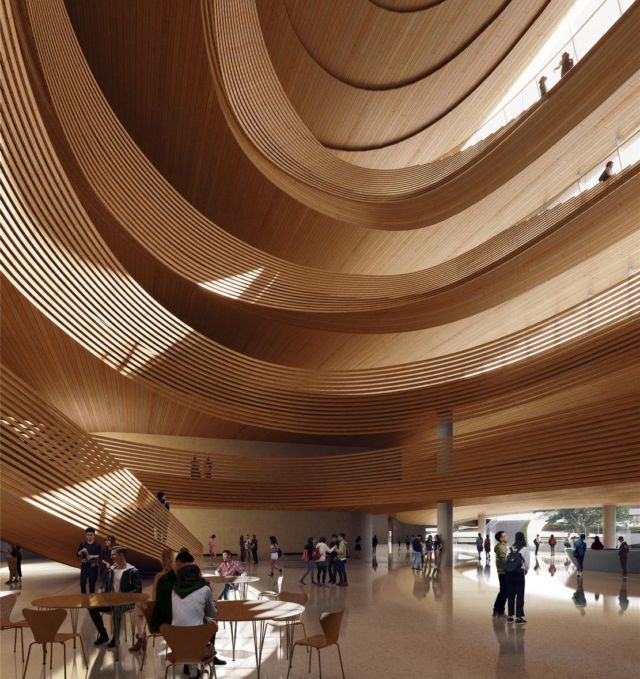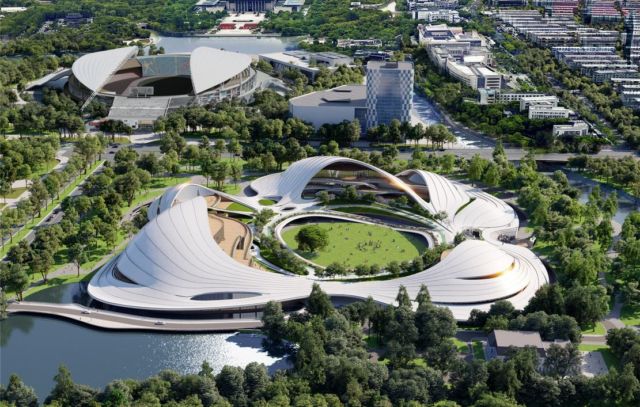 source MAD