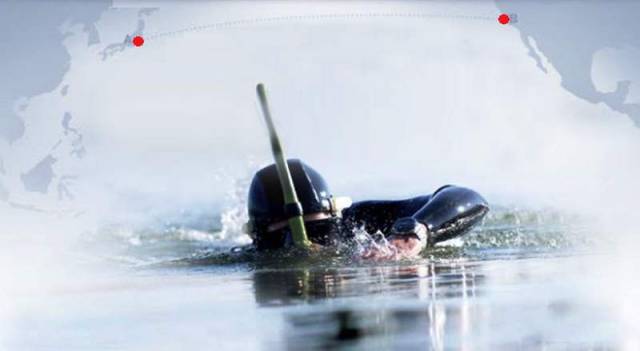 Ben Lecomte who swam the entire Atlantic Ocean in 1998 without a kick board, 5,500 miles, he is now preparing to swim across the Pacific Ocean!
Ben Lecomte said:
"Never again" were my first words when I got out of the water after completing my swim across the Atlantic… "But here I am getting ready for the next swim.  Real real passion never goes away."
https://www.youtube.com/watch?v=qtaELjkwjRI
Ben needs your help to make his crazy dream a reality. He started a campaign in indiegogo.
What will make this swim one of the most important swims in history is that Ben and his team will be collecting samples for several marine and medical research through out the entire ocean.  Ben will also be swimming with Water Defense Environmental Indicator technology attached to his body.
https://www.youtube.com/watch?v=FJrTZYeLFlU
"What better way for Water Defense to demonstrate how we are there for the people and the fishes?"  said actor and Water Defense founder, Mark Ruffalo. "We will be joining Ben on his Journey across the Pacific Ocean testing the water with our very own WaterBug cumulative water testing technology trailing behind on his long swim across the world. It's an honor for Water Defense to join Ben on this extraordinary historical super human journey."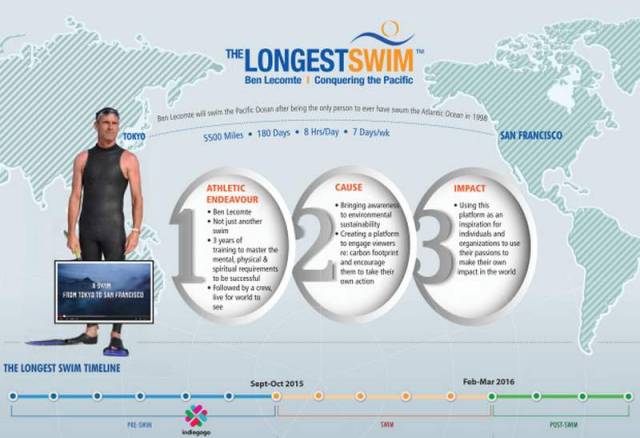 source indiegogo