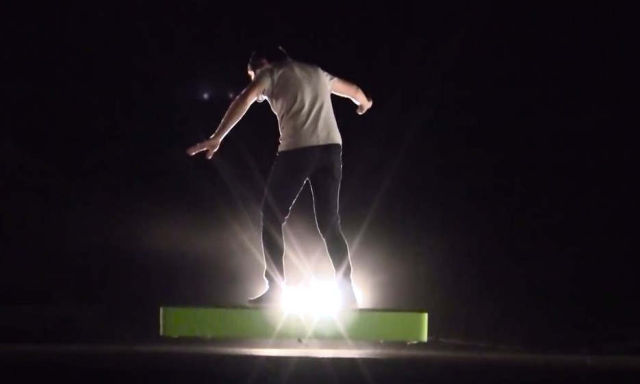 ArcaBoard is a 'hoverboard,' a revolutionary breakthrough in motion, personal flying machine, that does actually hover.   Watch it in full details, at the video…

"ArcaBoard represents a revolution in motion. For the last 17 years we have developed aerospace technologies that looked to the sky. We took our knowledge and applied it to everyone's dreams. Dreams of flying," said Dumitru Popescu, CEO of ARCA Space Corporation.
ArcaBoard is built from composite materials, it has a length of 145x76x15 cm (57x30x6 inches) and a weight of 82 kg (180 lbs). This technology allows a person with a weight up to 110 kg (243 lbs) to be able to fly.
The vehicle is able to fly up to 30 cm (1 ft) and with speeds up to 20 km/h (12.5 mph) and the overall performance is limited by the onboard sensors. The maximum endurance is 6 minutes, but with the ArcaDock accessory the user can be back in action in 35 minutes.