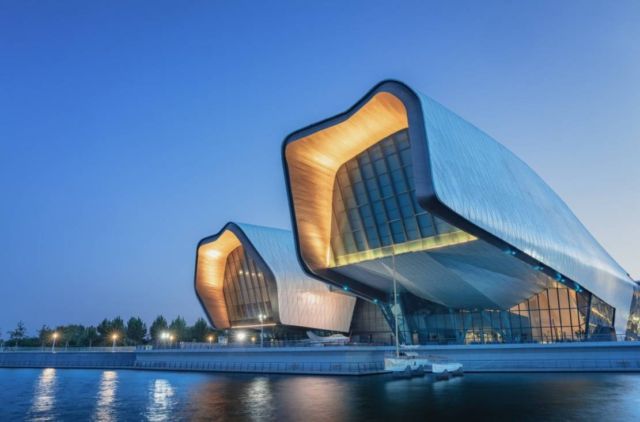 The 80,000-square-metre National Maritime Museum of China project, is situated in Northern China, outside the city of Tianjin.
The National Maritime Museum designed by COX Architecture, houses both new and historic maritime items with a focus on celebrating the achievements of Chinese naval exploration throughout the ages.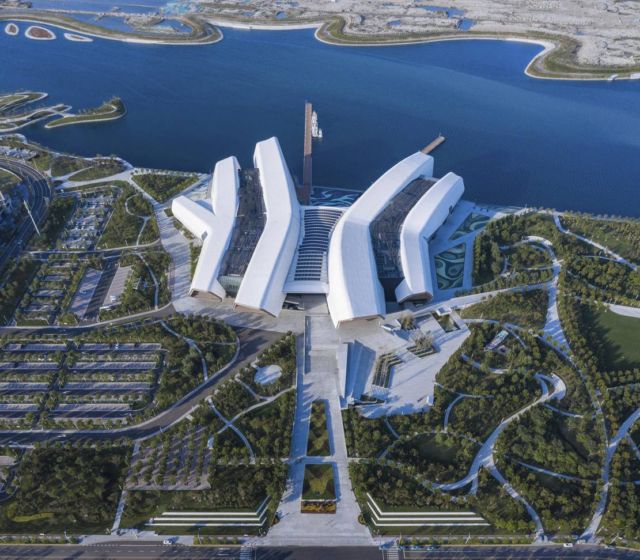 The Museum comprises five hall structures radiating out to the port harbour and converging in a central preface hall. Each hall is dedicated to a different aspect of China's marine heritage. These aspects include, nature and ocean, world maritime civilisation, Chinese marine culture and historic vessels. There is a temporary exhibition hall and spaces for public education, business, research and curatorial facilities.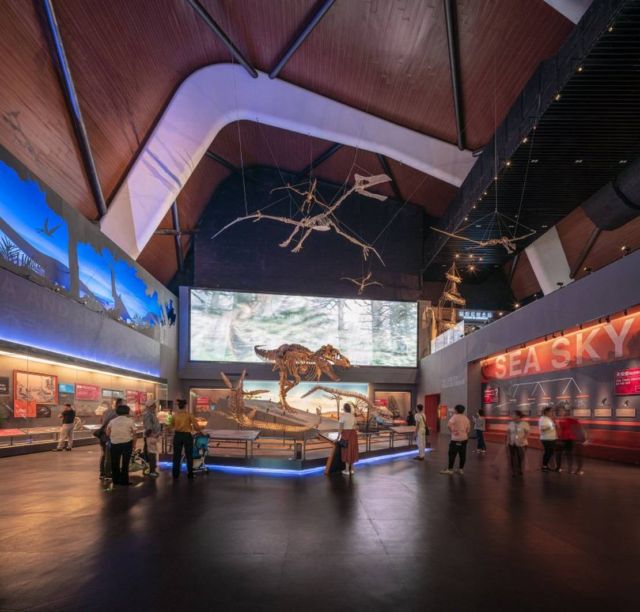 It is fronted by a 'maritime plaza' where maritime re-enactments and other open-air events actively engage the museum with the city. The maritime plaza houses a fishing and craft village and a marine botanic garden. It is marked by an observation tower that acts as the museum's energy plant.
This segmenting of halls and the maritime plaza ensured the museum didn't look like one monolithic building.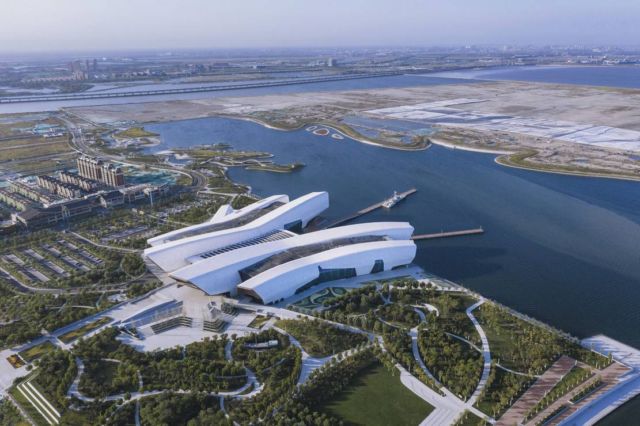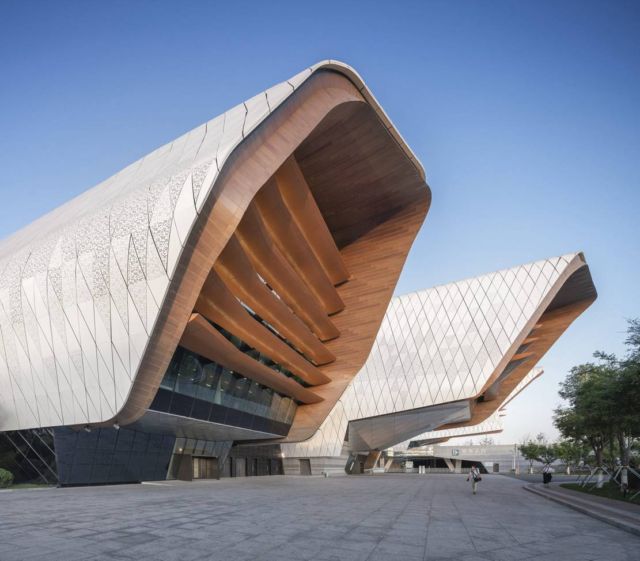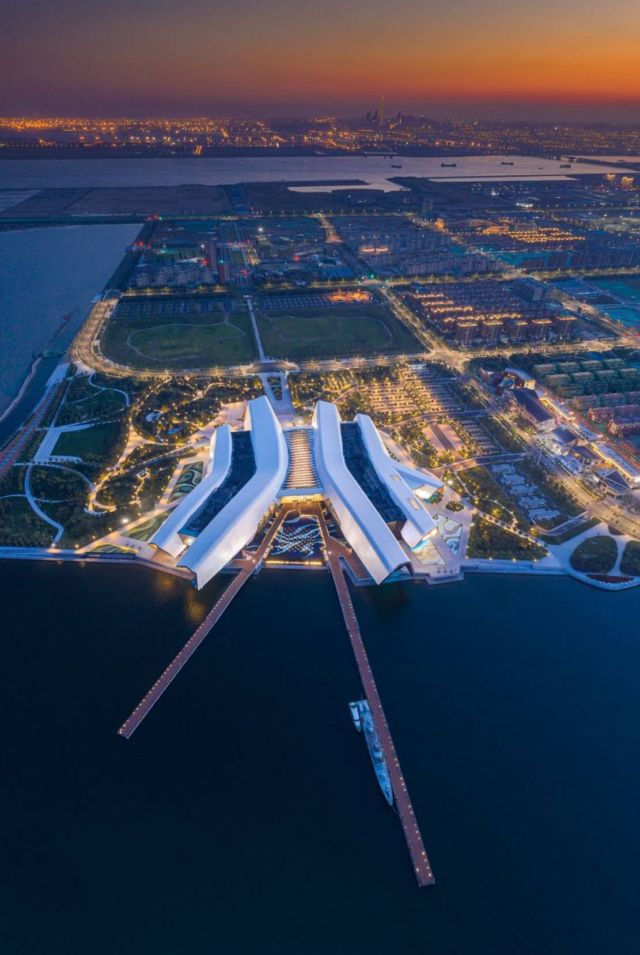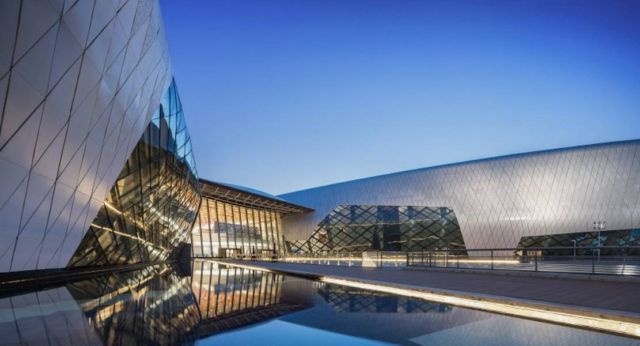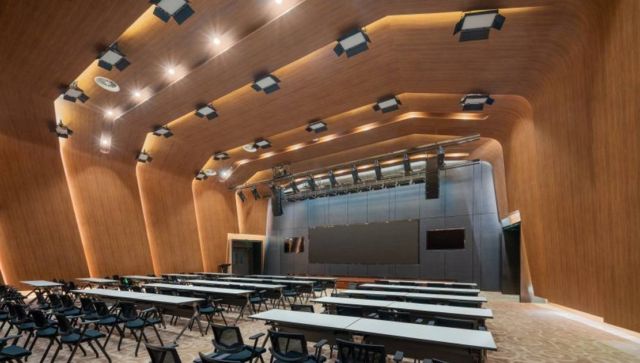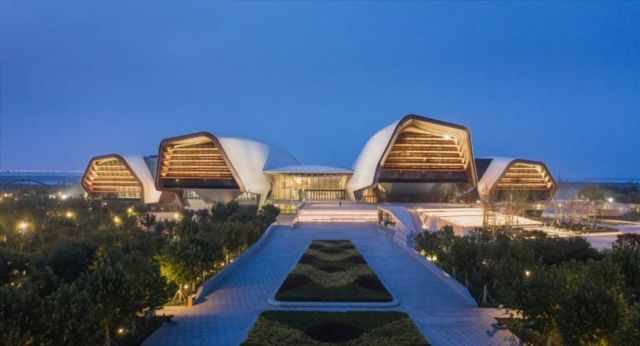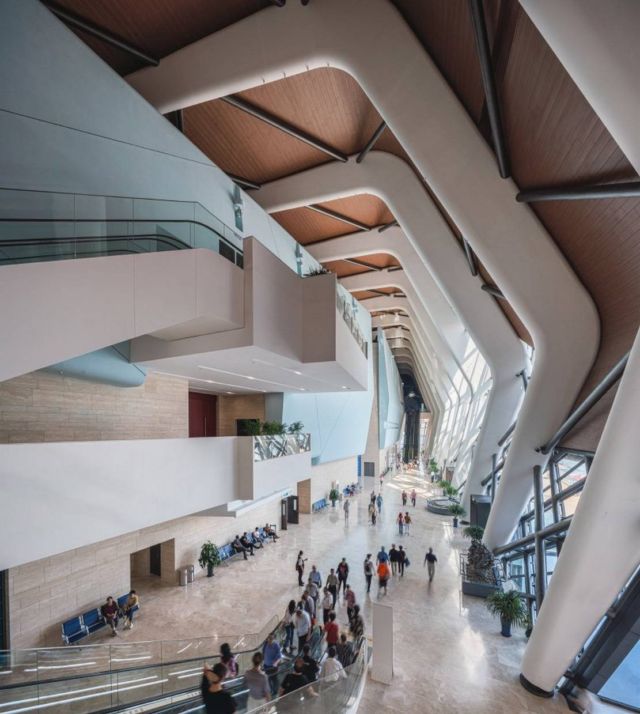 Images credit COX Architecture / Terrence Zhang
source COX Architecture