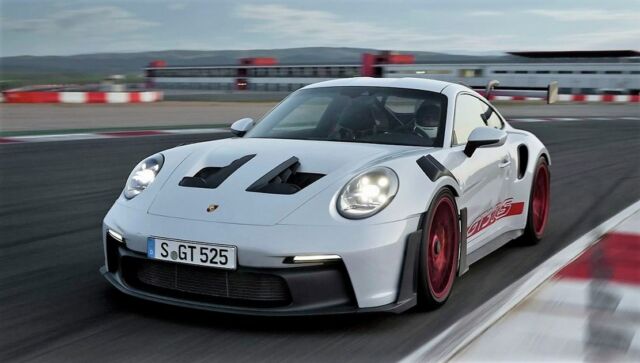 The new aerodynamic, road-legal, high-performance Porsche 911 GT3 RS is uncompromisingly designed for maximum performance.
The Porsche 911 GT3 RS sports car takes full advantage of technology and concepts from motorsport. Even beyond the high-revving naturally aspirated engine with racing DNA and intelligent lightweight construction, it is, above all, the cooling and aerodynamic systems of the 911 GT3 RS that connect it most directly with its motorsport brother, the 911 GT3 R.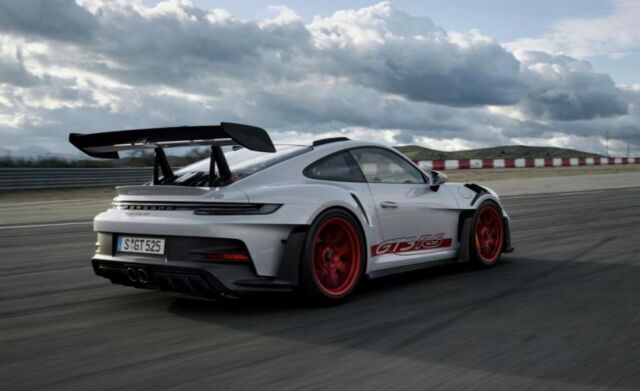 Thanks to an array of lightweight construction measures such as the extensive use of CFRP, the 911 GT3 RS weighs in at only 1,450 kg (kerb weight according to DIN) despite many larger components.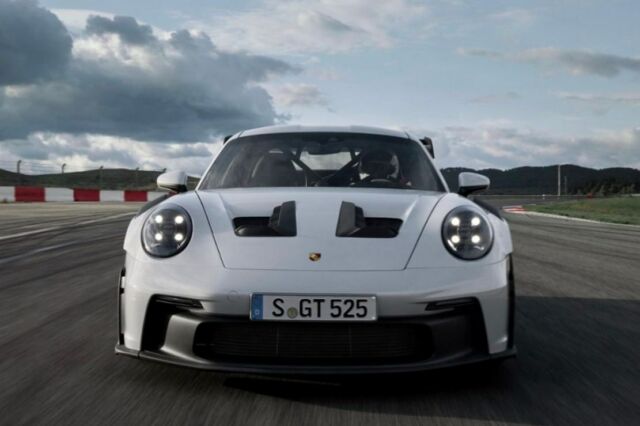 The 4.0-litre high-revving naturally aspirated engine has been further optimised compared with the 911 GT3. The increase in power to 386 kW (525 PS) is achieved primarily via new camshafts with modified cam profiles. The single-throttle intake system and the rigid valve drive are derived from motorsport. The seven-speed Porsche Doppelkupplung (PDK) has a shorter overall gear ratio than the 911 GT3. Air intakes on the underbody ensure that the transmission can withstand even extreme loads during frequent use on track. The 911 GT3 RS accelerates from zero to 100 km/h in 3.2 seconds and reaches a top speed of 296 km/h in seventh gear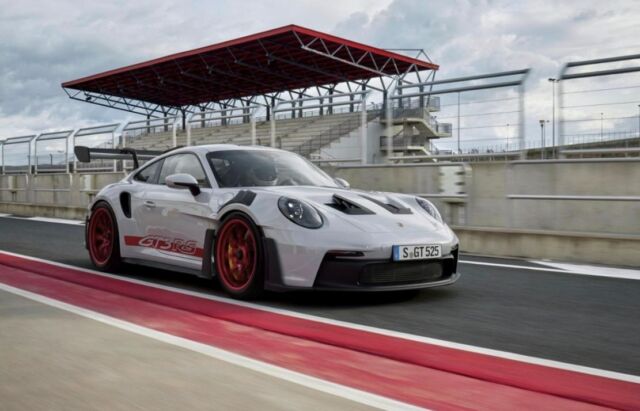 Continuously adjustable wing elements in the front and on the two-part rear wing, in combination with a number of other aerodynamic measures, provide 409 kg of total downforce at 200 km/h. This means that the new 911 GT3 RS generates twice as much downforce as its 991.2-generation predecessor and three times as much as a current 911 GT3. At 285 km/h, total downforce is 860 kg.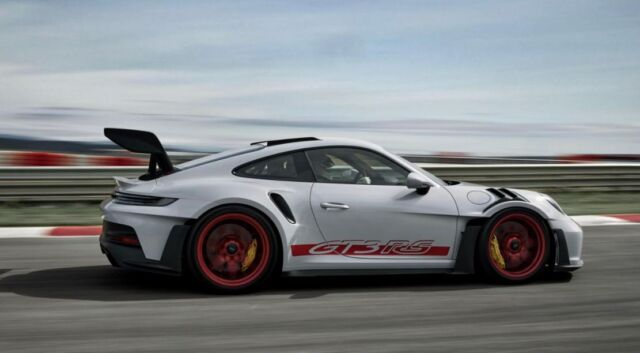 The new 911 GT3 RS is available for order now and starts at €229,517 in Germany.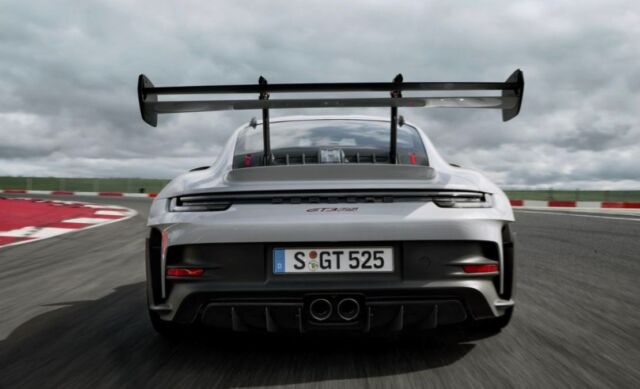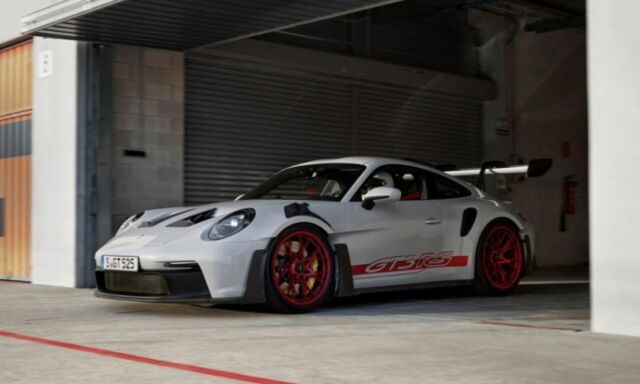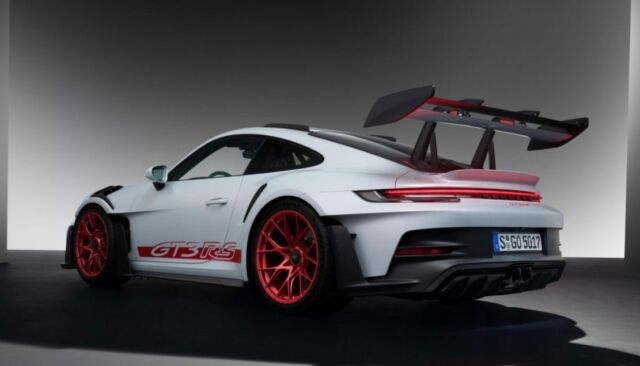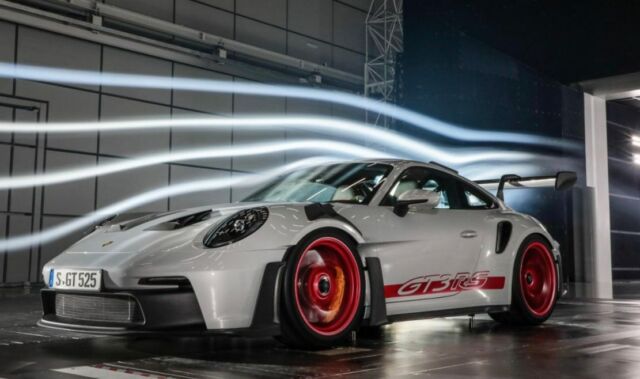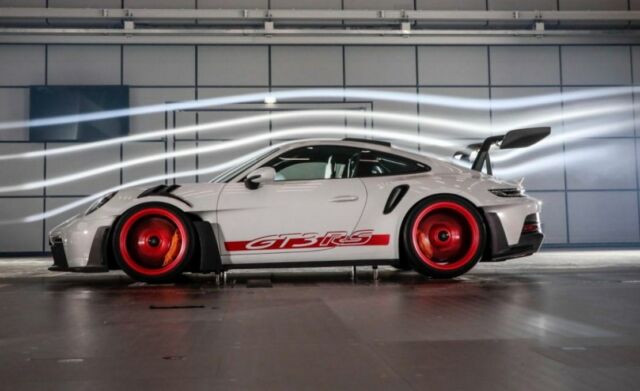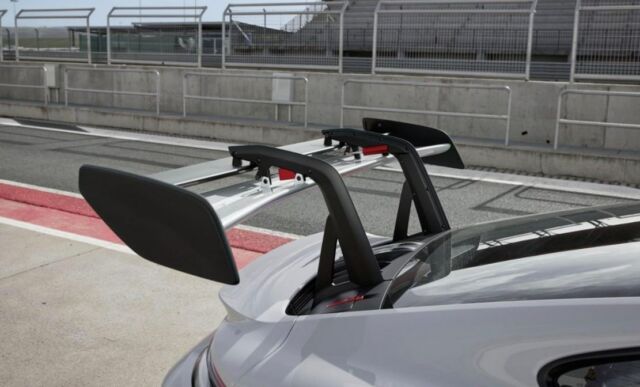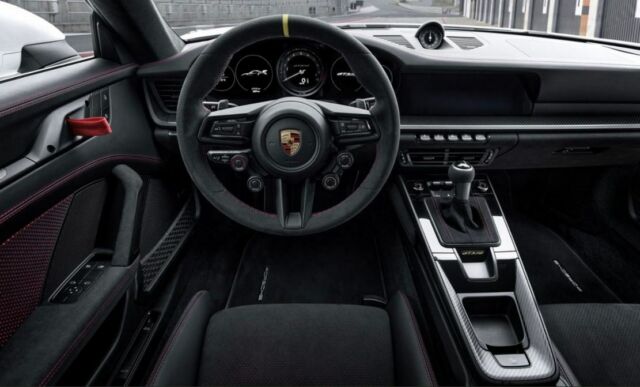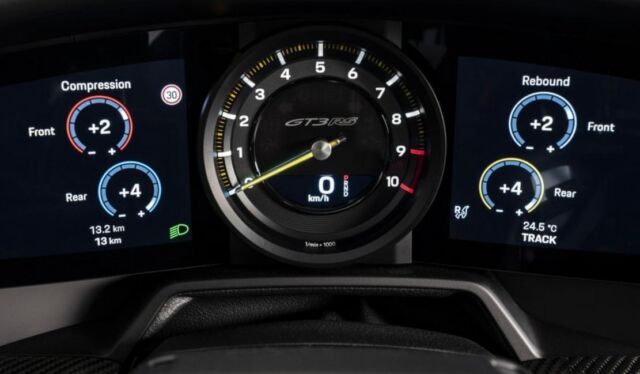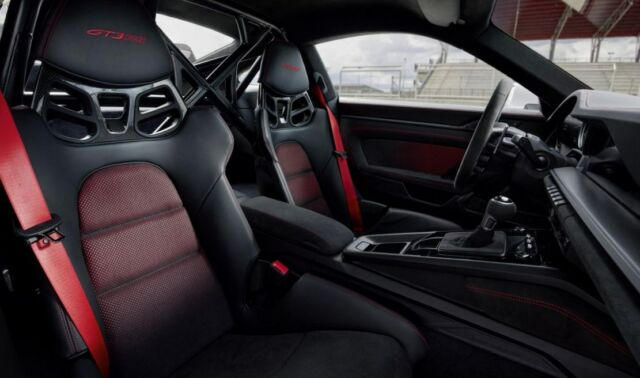 Images credit Porsche
source Porsche