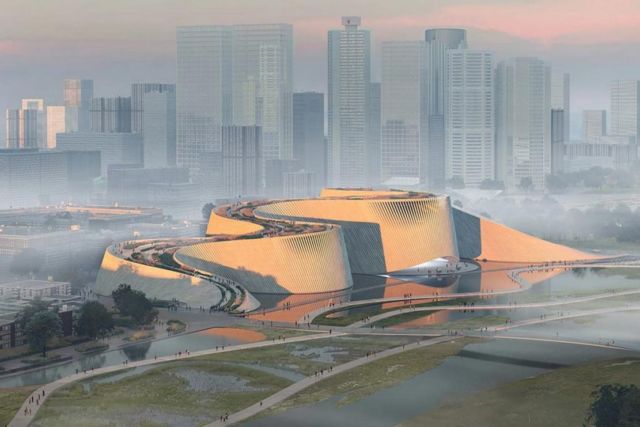 The winning design scheme of the "Delta" new Shenzhen Natural History Museum, rises seamlessly from the river delta.
Danish architectural firm 3XN, B+H and Zhubo Design selected to design the new Shenzhen Natural History Museum
Consortium awarded first place in an international competition attracting over 70 proposals from around the world.
Fifteen teams were selected for the bidding stage, representing 18 countries across North America, Asia, and Europe.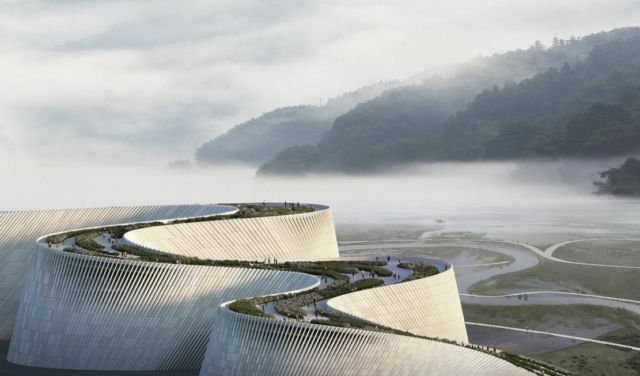 Located adjacent to the picturesque Yanzi Lake in the Pingshan District of Shenzhen, the new 100,000m2 facility , inviting visitors and residents to journey along its accessible green rooftop, will be a world-class natural science museum.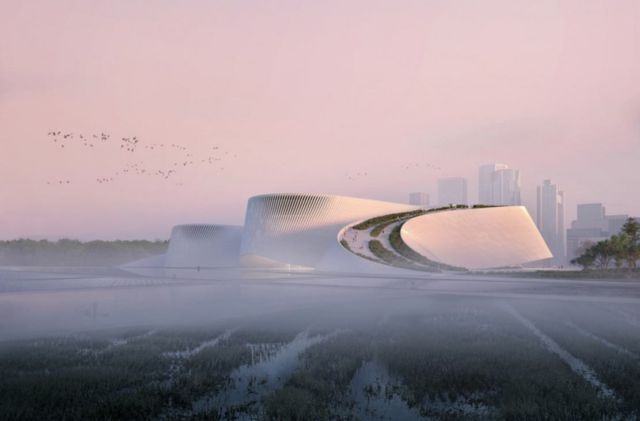 The design extends the public park network and aims to maximise access to the lush green areas throughout with a range of activities dedicated to keeping the site open and active throughout the day – from early morning jogs to late evening strolls. This gives the opportunity for residents and visitors alike to enjoy and connect with nature.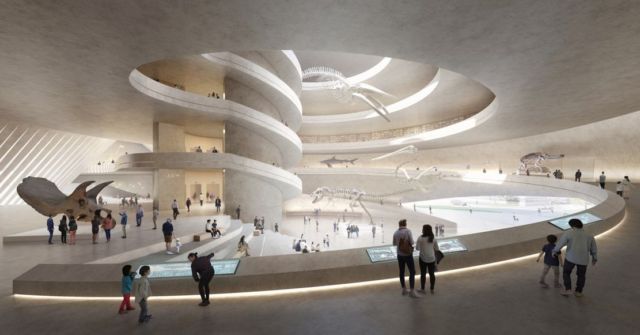 Images credit 3XN
source 3XN