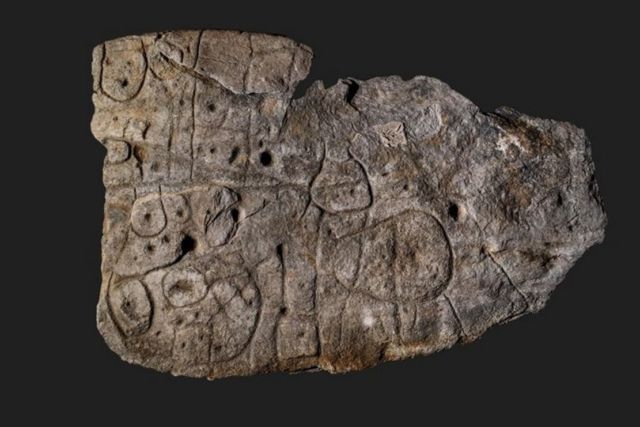 Archaeologists discover the oldest known map in Europe, in France.
An ornate Bronze Age stone slab which was excavated in France in 1900 and forgotten about for over a century has been revealed to be the oldest known map in Europe.
Researchers from the French National Institute for Preventive Archaeological Research (Inrap), Bournemouth University, the CNRS and the Université de Bretagne Occidentale (UBO – University of Western Brittany) examined the carved slab from Saint-Bélec (Leuhan, Finistère Department), which dates from the early Bronze Age (2150-1600 BCE).
Their study, published in French journal Bulletin de la Société préhistorique française, has identified it as the oldest cartographical representation of a known territory in Europe, a probable marker of the political power of a principality of the early Bronze Age.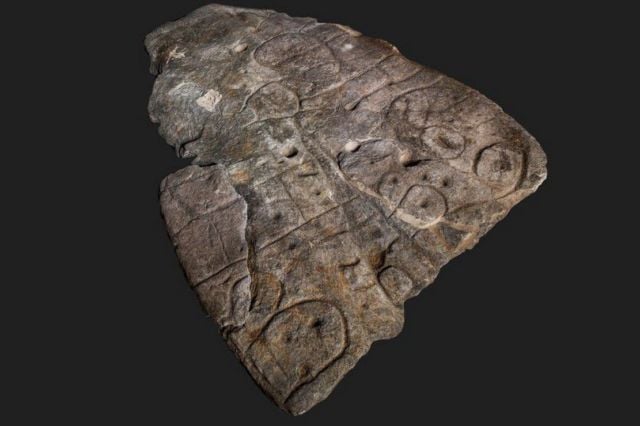 The broken slab was re-used in the burial of the Saint-Bélec towards the end of the early Bronze Age (c. 1900-1640 BCE). At the time, the slab formed one of the walls of a stone-cist, a small stone coffin-like box used to hold the bodies of the dead. Its engraved face was turned towards the inside of the tomb, but its ends were hidden.
The slab was moved to a private museum in 1900 before the collection was acquired by the Musée des Antiquités nationales (MAN – Museum of National Antiquities) in 1924. Until the 1990s, the Saint-Bélec Slab was stored in a niche in the castle moat. Finally, in 2014, it was found in a cellar of the castle.
The research team, including BU Post-Doctoral Researcher Dr Clément Nicolas, started carrying out high-resolution 3D surveys and photogrammetry of the slab in 2017, recording the surface of the slab and its engravings.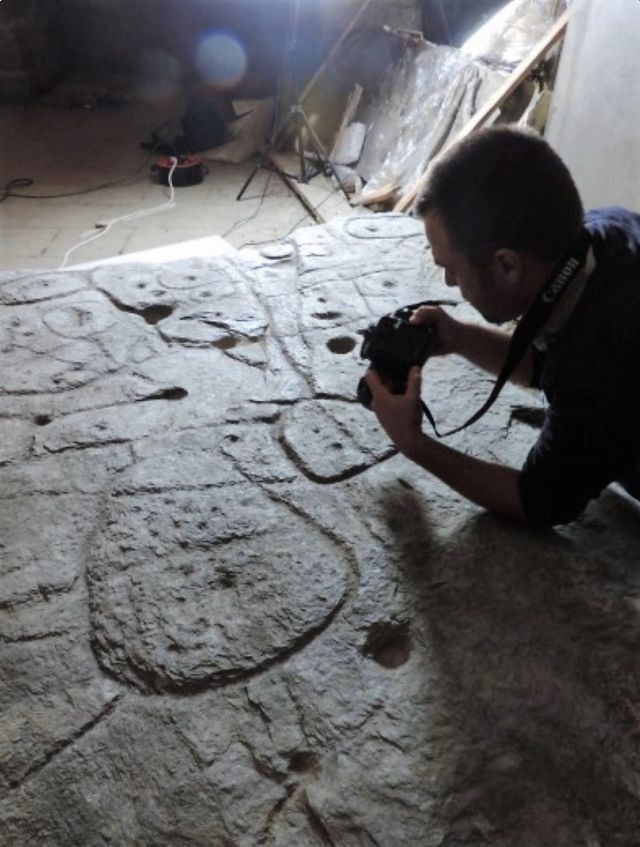 They found that the slab bears many of the elements expected in a prehistoric map – including repeated motifs joined by lines to give the layout of a map.
Images credit Bournemouth University
source Bournemouth University