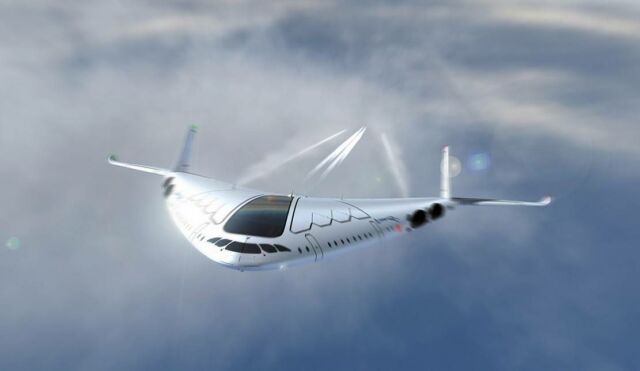 The supersonic Sky OV concept plane is based on the future revolution/evolution of the new kind of airplane engines with bladeless turbojet engines (type Dyson concept).
The supersonic "Sky OV" concept plane designed by Oscar Viñals, is super quiet at subsonic and supersonic speeds, its engines are based on pulse detonation, which is more efficient than current turbojet engines, with skills similar to a ramjet.
totally eco-friendly, powered by hydrogen fuel and electric power, capable of covering long distances with a very low hydrogen fuel consumption, zero emissions, and a cruise speed of Mach 1.2.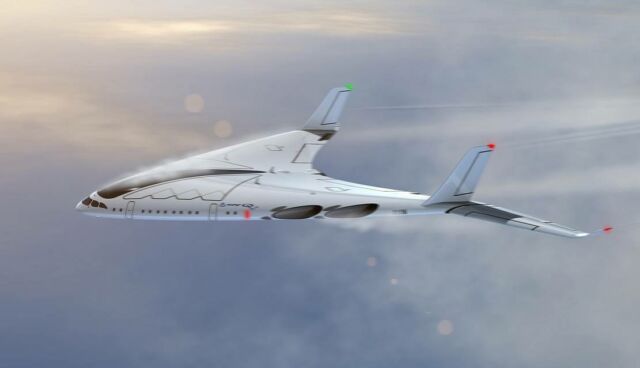 The next generation of commercial airplanes could be radically "disruptive" to current airplanes… fuselages, engines, power sources, and other aviation systems, that today look like Sci-fi, would be real.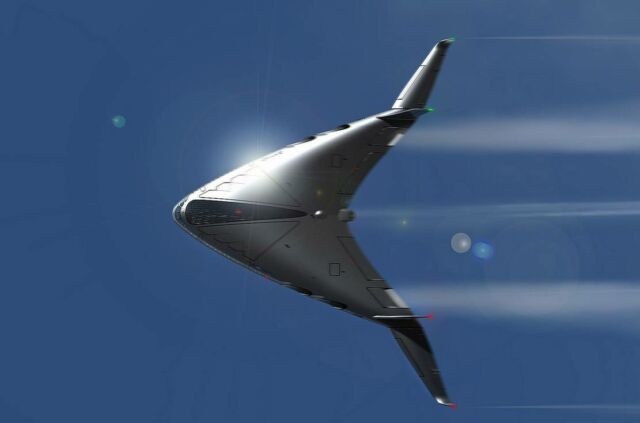 In the future, airplane engines will become lighter, quieter, and more efficient, and the experience of flying will be considerably different than today, with more space, special commodities, all kinds of luxuries… etc.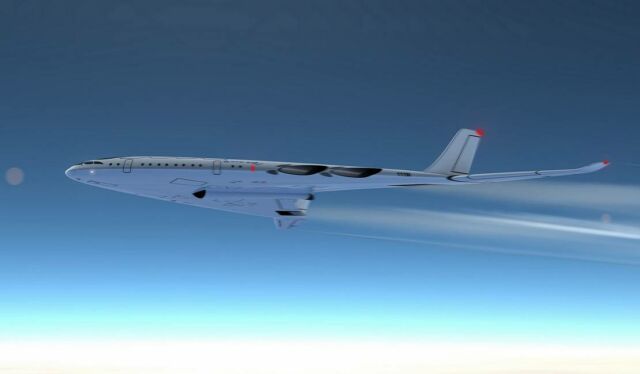 "Sky OV" Specifications:
Crew: 2 (cockpit)
Capacity: Passengers: 200 typical
Maximum payload 70 t (154,323 lb)
Length: 45.5 m (149.2 ft )
Wingspan: 66.8 m (219 ft )
Height: 8.4 m (27.5 ft)
Wing area: 1106 m2
Empty weight: 243,000 kg (535,723 lb)
Max takeoff weight: 515,000 kg (1,135,381 lb)
Cruise speed: 1,470 km/h (913 mph) Mach 1.2
Max speed: 1,837 km/h (1,141 mph) Mach 1.5
Range: 16,600 km (10,314 mi)
Service ceiling: 18,000 m (59,055 ft)
Landing speed: 118.8 kn (220 km/h; 136.7 mph)
Takeoff: 2,300 m (7,546 ft)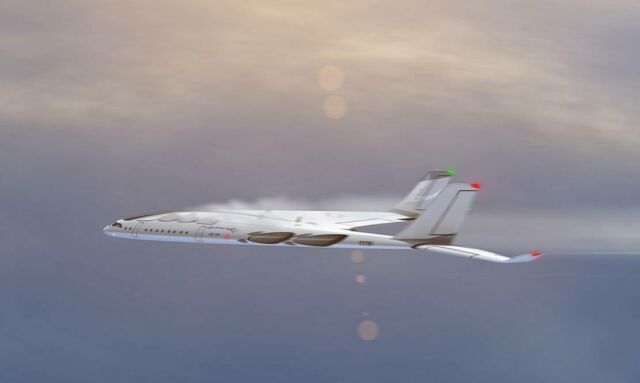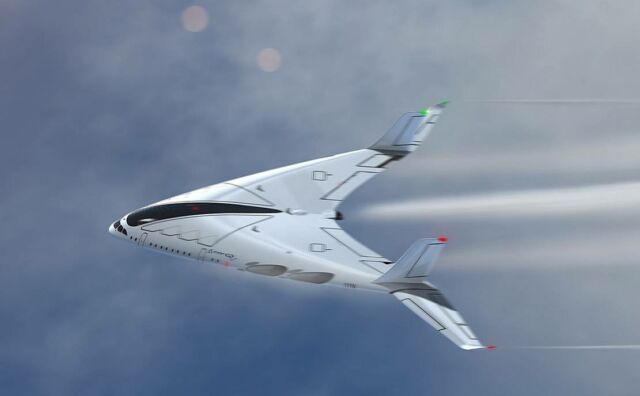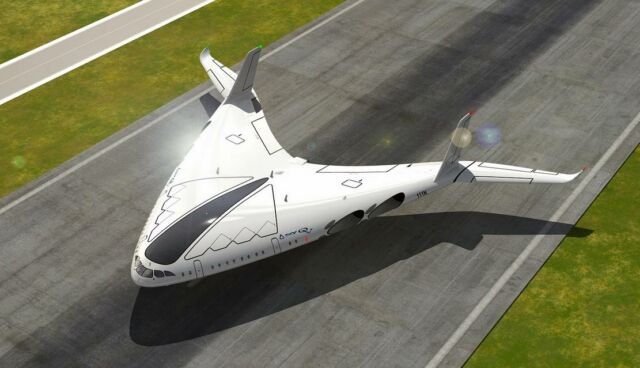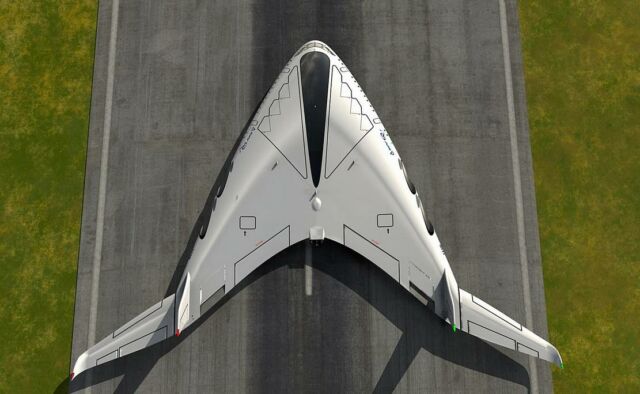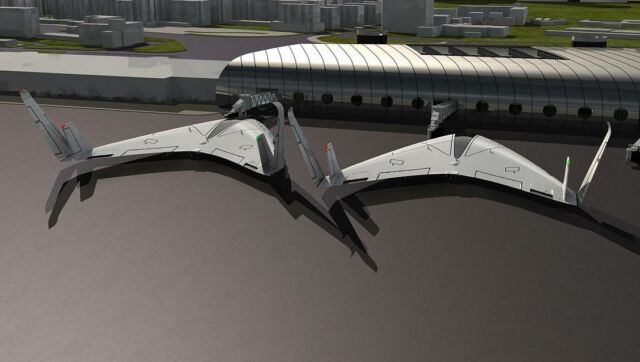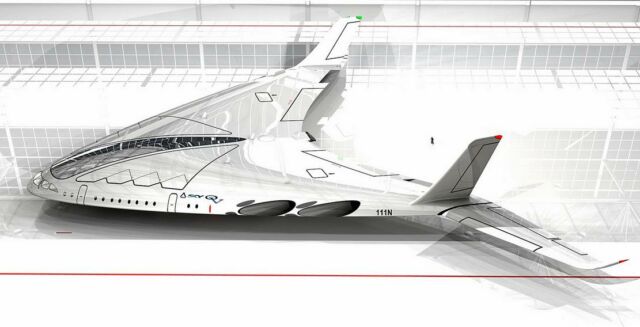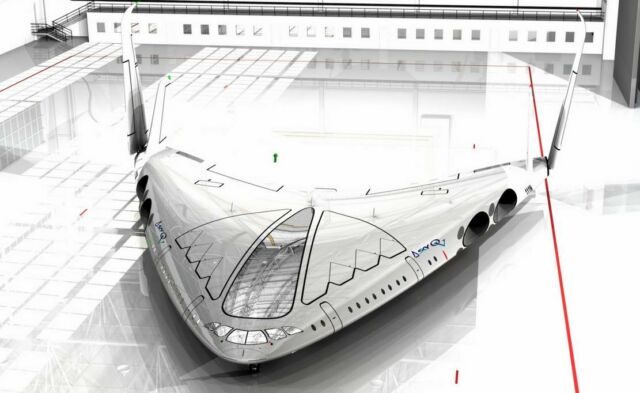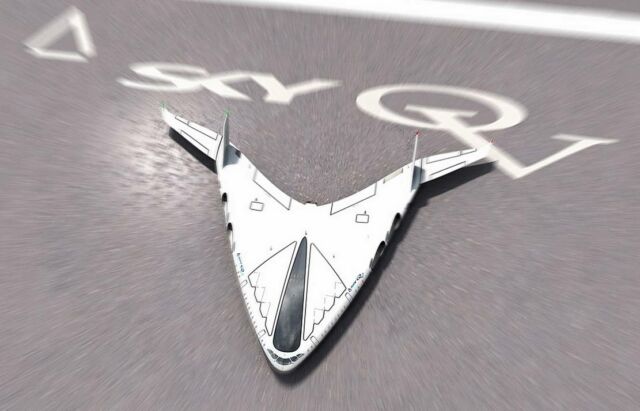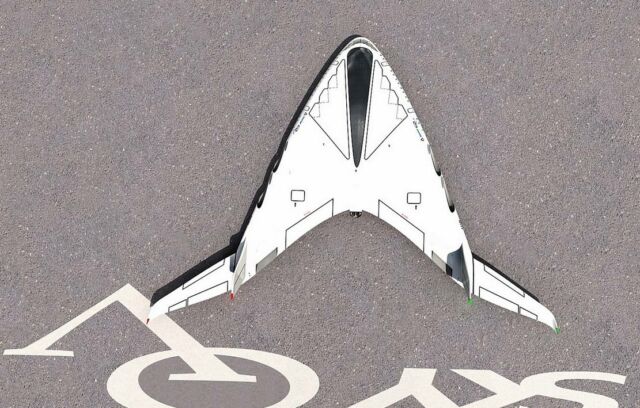 Images credit Oscar Viñals