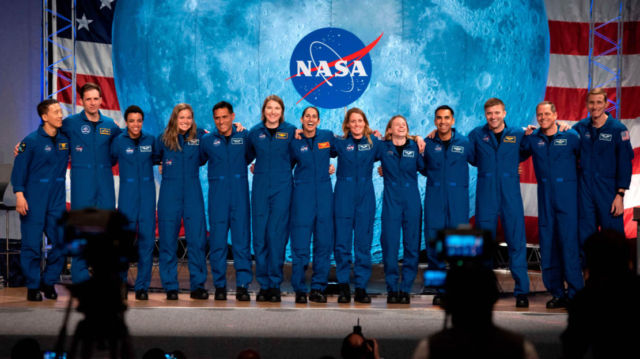 NASA has selected 18 astronauts from its corps to form the Artemis Team, paving the way for the next missions on and around the Moon, as part of the Artemis program.
Vice President Mike Pence introduced the members of the Artemis Team Wednesday during the eighth National Space Council meeting at NASA's Kennedy Space Center in Florida.
"I give you the heroes who will carry us to the Moon and beyond – the Artemis Generation," said Vice President Mike Pence. "It is amazing to think that the next man and first woman on the Moon are among the names that we just read. The Artemis Team astronauts are the future of American space exploration – and that future is bright."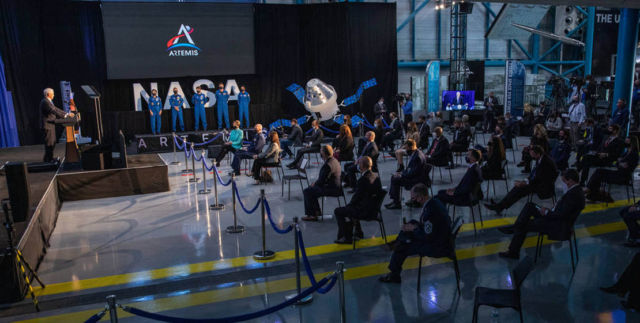 Image Credit: NASA/Kim Shiflett
The astronauts on the Artemis Team come from a diverse range of backgrounds, expertise, and experience. The agency's modern lunar exploration program will land the first woman and next man on the Moon in 2024 and establish a sustainable human lunar presence by the end of the decade.
NASA will announce flight assignments for astronauts later, pulling from the Artemis Team. Additional Artemis Team members, including international partner astronauts, will join this group, as needed.
"We are incredibly grateful for the president and vice president's support of the Artemis program, as well as the bipartisan support for all of NASA's science, aeronautics research, technology development, and human exploration goals," said NASA Administrator Jim Bridenstine. "As a result, we're excited to share this next step in exploration – naming the Artemis Team of astronauts who will lead the way, which includes the first woman and next man to walk on the lunar surface."
source NASA