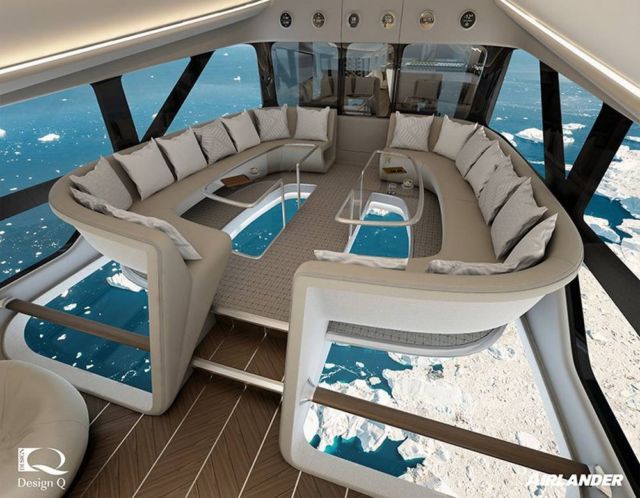 The luxury cabin for Airlander 10 hybrid air vehicles, unveiled at the Farnborough International Airshow.
Hybrid Air Vehicles Limited and Design Q have unveiled the Airlander 10 passenger cabin, showcasing what's possible in luxury expeditionary tourism when you Rethink the Skies.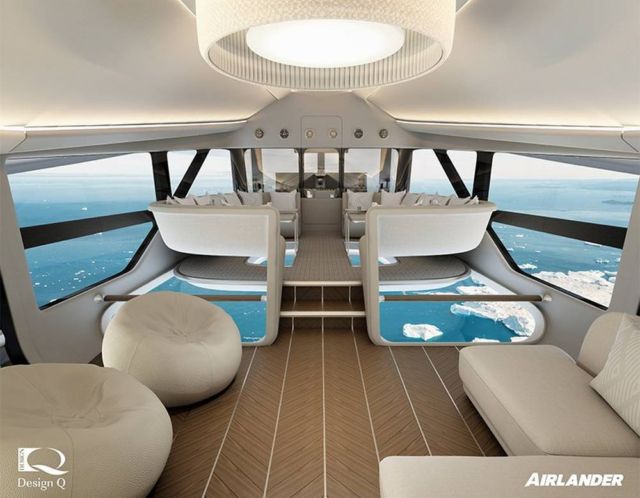 Passengers on Airlander will have luxurious private en-suite bedrooms and will be able to enjoy horizon-to-horizon views in the aircraft's extensive Infinity Lounge. The Altitude Bar will offer drinks with the ultimate view, while 18 guests can enjoy fine dining in the skies.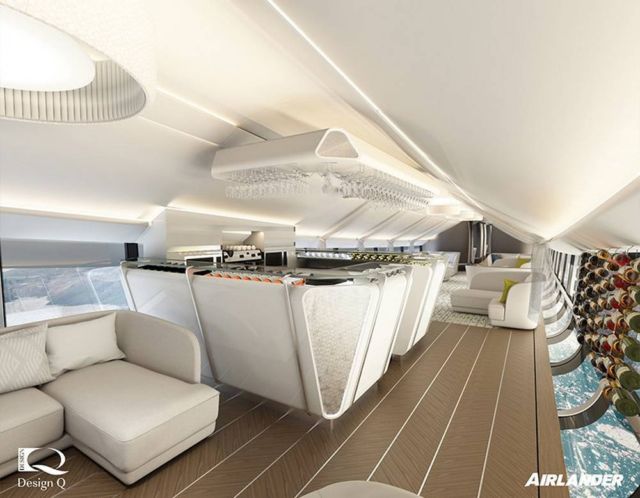 Airlander 10 can take off and land from virtually any flat surface, eliminating the need for traditional infrastructure like ports or airports. This opens up opportunities for luxury expeditions to places existing transport can't get to and offers the ultimate in transformative, experiential travel.
Stephen McGlennan, CEO of HAV, comments:
"Airlander challenges people to rethink the skies – that's the driving force behind everything we do. Air travel has become very much about getting from A to B as quickly as possible. What we're offering is a way of making the journey a joy."