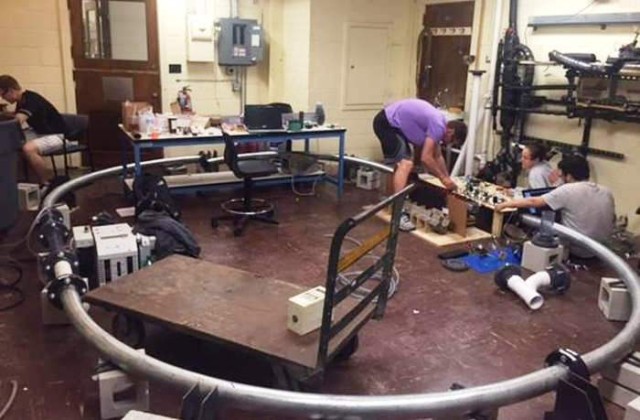 A very small Hyperloop that works, designed from students, for the SpaceX's recently announced open competition, to design and build a Hyperloop pod.
Above: MechSE's Senior Design team tests its small-scale prototype of a Hyperloop system.
The University of Illinois is now forming a team of students from many disciplines across campus and as it turns out, MechSE students may offer an advantage to the competition.
Over the past several semesters, two Senior Design teams, under the guidance of MechSE Professor Carlos Pantano-Rubino, have tackled the challenge of designing a small-scale but functional prototype of a Hyperloop system.
Read the full article at illinois.edu
[Youtube]