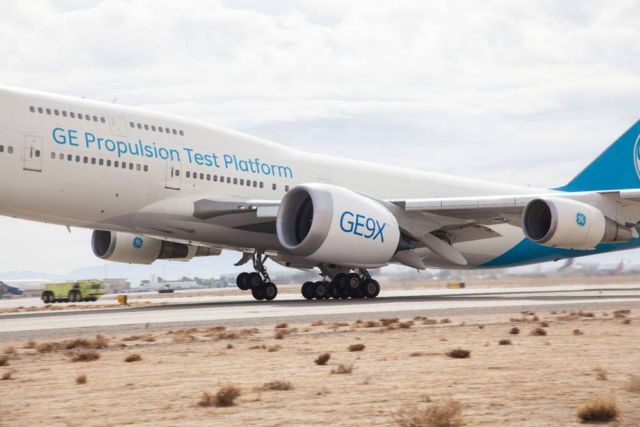 GE test-flies the world's largest jet engine over the Mojave Desert on Tuesday.
The GE engine at 134 inches, its fan diameter is as wide as the body of an entire Boeing 737.
GE Aviation developed the engine, called GE9X, for Boeing's next-generation wide-body passenger jet, the 777X. It has received orders for more than 700 GE9X engines from airlines including Cathay Pacific, Emirates, Lufthansa, Etihad Airways and Qatar Airways. The GE unit is also developing the backup electrical system for the plane.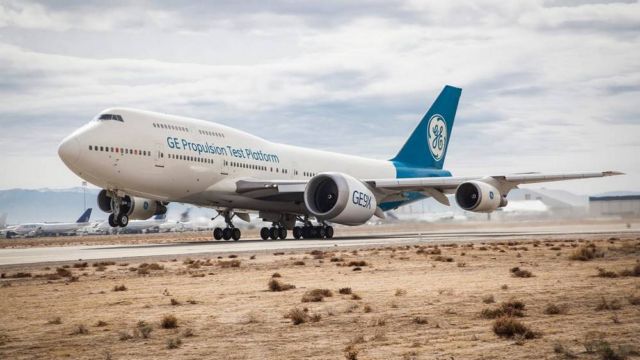 GE engineers could go so big because they designed fan blades and the fan case from the most advanced carbon fiber composites, reducing weight and cutting the number of blades from 22 to 16, compared with its predecessor, the GE90.
source GE