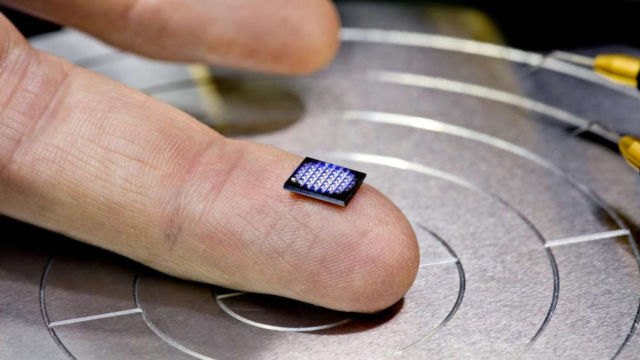 IBM at "5 in 5" unveiled world's smallest computer, that's even smaller than a grain of salt.
Take a look at IBM Research's annual "5 in 5" technology predictions:
Each year, we showcase some of the biggest breakthroughs coming out of IBM Research's global labs – five technologies that we believe will fundamentally reshape business and society in the next five years. This innovation is informed by research taking place at IBM Labs, leading edge work taking place with our clients, and trends we see in the tech/business landscape.
Here's a summary of the predictions IBM scientists will present this year:
Quantum computers will become ubiquitous – for better or worse
Blockchains, "crypto-anchors" and the world's smallest computer could counteract counterfeiting
AI systems will be free of human biases
Autonomous microscopes use plankton as living water sensors
Lattice cryptography will be unhackable
source IBM