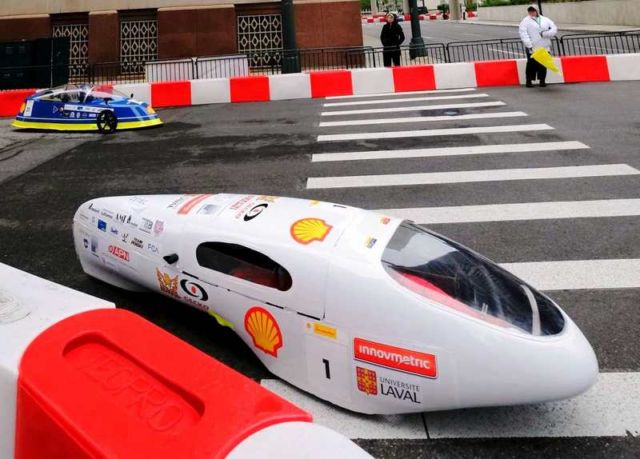 Student-designed car could cross from Philadelphia to Los Angeles on one gallon of gas.
Prototype gasoline-powered car developed by students from Université Laval, in Quebec, can get an incredible 2,713 miles per gallon.
Above, Shell Eco-marathon/Flickr
Perennial winner Université Laval of Quebec conquered the 11th annual Shell Eco-marathon Americas competition over the weekend in Detroit for the fourth time and the second year in a row, recording 2713.1 miles per gallon with its ultra-energy-efficient gasoline powered prototype vehicle. The top performing UrbanConcept Americas teams earned the right to compete in the Shell Drivers' World Championship Regional Final – a competition for the best UrbanConcept category teams to find out who is the fastest energy-efficient driver.
More than 1,200 students comprising 115 teams participated in the competition.
Besides the more than 1,200 student participants in the Shell Eco-marathon Americas contest, thousands of visitors packed the Cobo Center to enjoy numerous activities focused on the future of energy and mobility.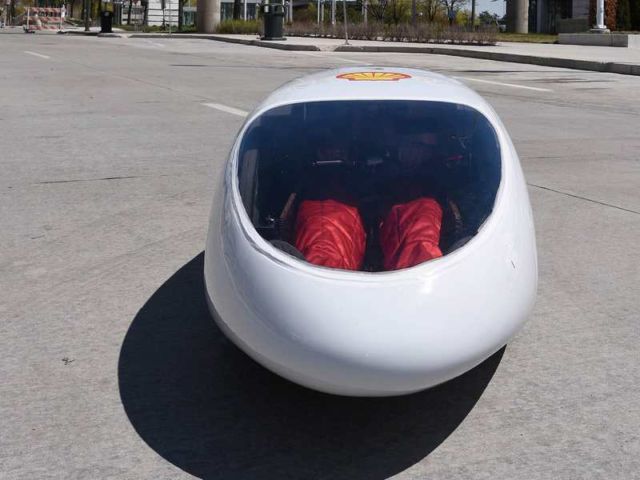 Credit Shell Eco-marathon
via Tech Insider
source PR Newswire