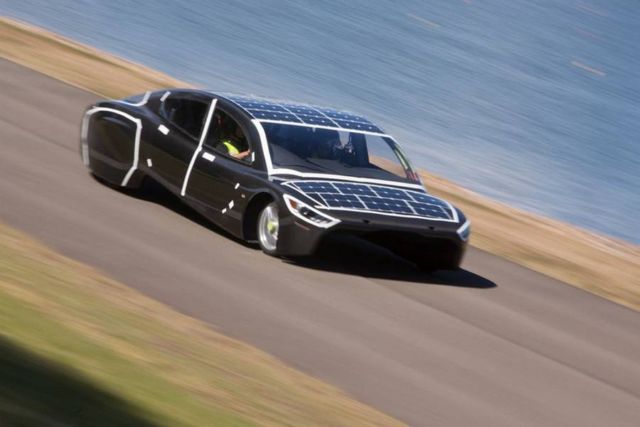 A solar electric car built by engineering students at UNSW in Sydney, will compete in 3000 km solar race.
On Sunday 8 October 2017, 47 teams from 21 nations, will participate in the 3021 km (1877 m) in the world solar challenge race, powered only by the Sun, from Darwin to Adelaide.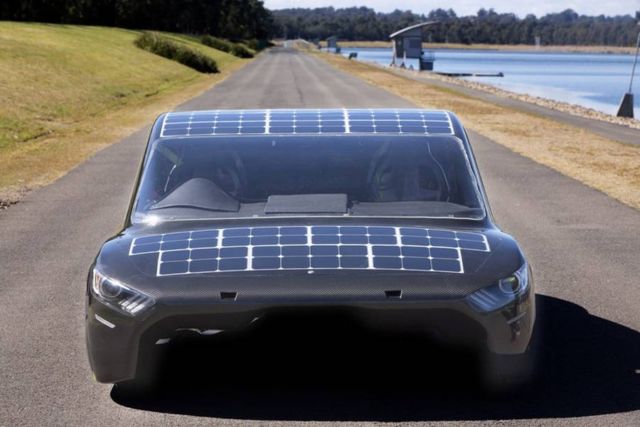 Footage of UNSW's new solar race car, Sunswift Violet sleek four-seat car, running just on its rooftop solar panels, undergoing tests at the Sydney Motorsport speedway in Eastern Creek, NSW.
Plus interview with team leader Simba Kuestler, including aerial views filmed with a drone.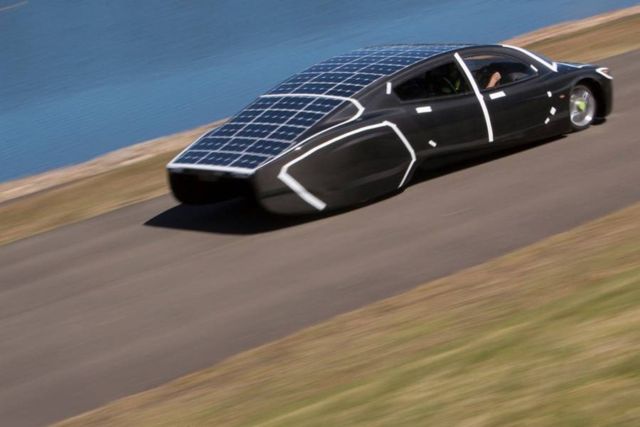 We are a group of 30+ highly motivated UNSW students, building record breaking solar cars to race in the World Solar Challenge and develop world class skills along the way.

Our new solar car built to push the boundaries of solar electric vehicles and race in the upcoming WSC in October 2017.