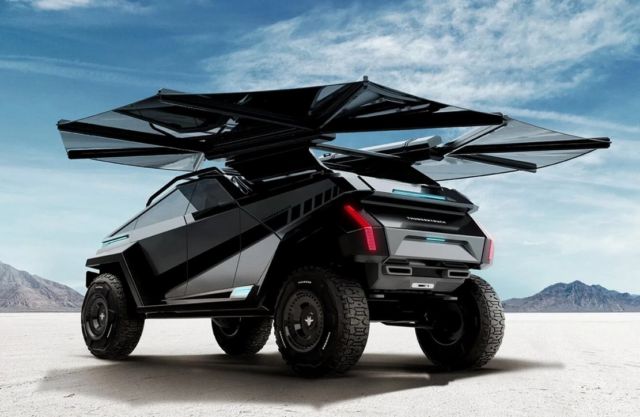 Thundertruck all-electric 4×4 off-road concept, an innovative and versatile new multi-purpose EV that delivers superior on and off-road performance.
Thundertruck is made for those who choose to live and drive outside, by maximizing the versatility of the EV drivetrain and combining it with the functionality of a truck.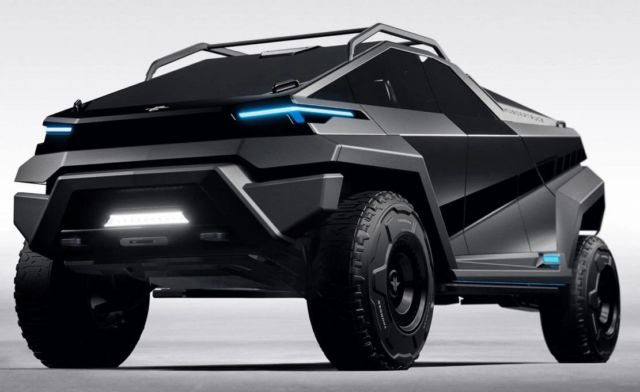 Created from the platform architecture upwards and equipped with state-of-the-art technology, it adapts to any terrain or adventure. It delivers extreme power, torque, handling and utilizes cutting edge advanced driver assistance systems for optimum safety.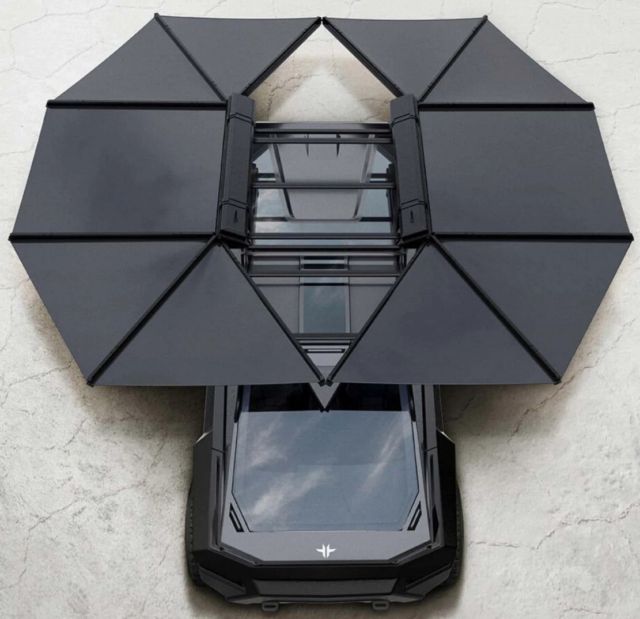 Thundertruck's innovative design will soon give drivers and passengers an entirely new level of versatility and functionality.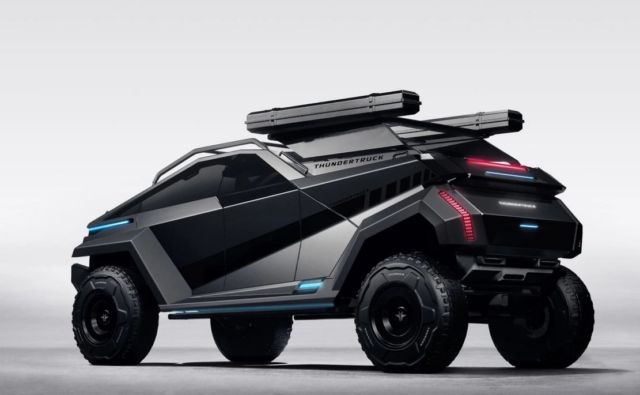 HD roof rack system / roof pods provide storage for solar awnings
Spacious cargo bed with steps for easy access
Extendable loading ramps provide easier loading of 2 or 4 wheel bikes
Automatic 'drop-down' side step operation with lighting
Integrated camping tent expands over main tray, raised by PV trunk lid cover
Collapsible roof-mounted Bat Wing awning with flexible solar fabric provides stationary battery re-charging and auxiliary shade
Multi-purpose pull-out side draw storage unit with slide out kitchen or refrigerator
Range Extender Unit – Increased range, power and performance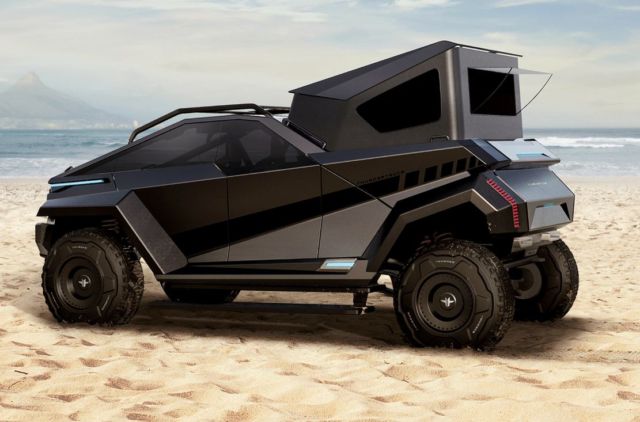 The flexible solar awnings also provide auxiliary shade which comes in handy when you're camping, fishing, BBQing, snoozing, whittling wood or whatever else you choose to do out there.Sure it's out there, but that's the whole point. Our state-of-the-art TT Range Extender easily converts the Thundertruck into a 6WD monster that quietly delivers unparalleled power and performance.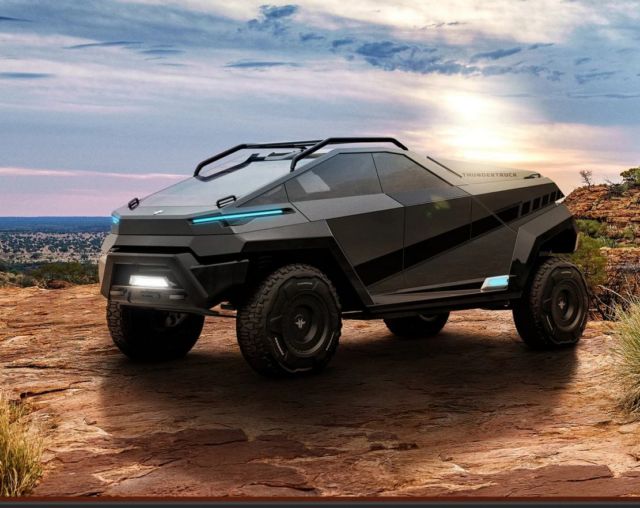 Combined driving range of approximately 560mi. (900km+)
Additional 2WD traction
The unit utilizes self-balancing tech for an easy coupling / uncoupling process
Increased payload, towing and storage capacity
Serves as a portable battery pack for all of your camping and work needs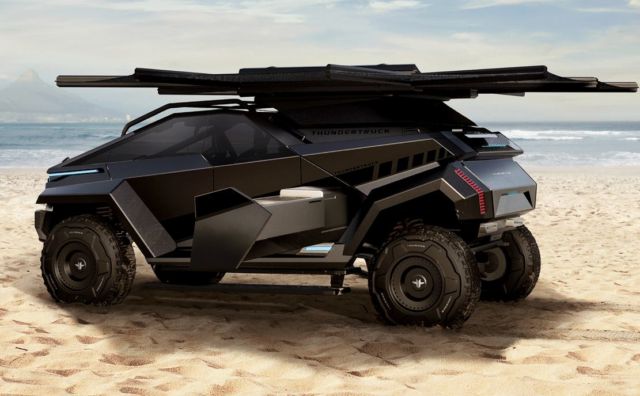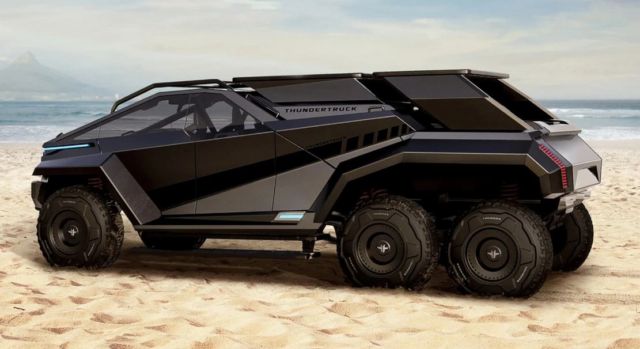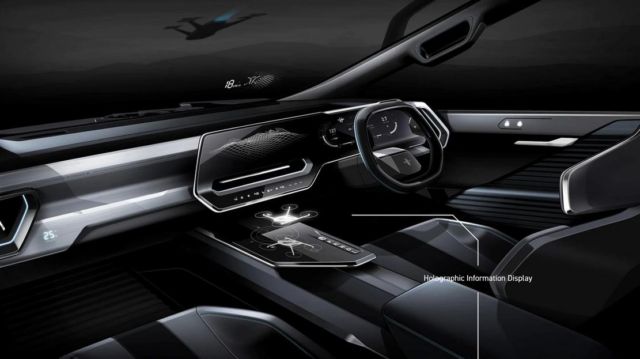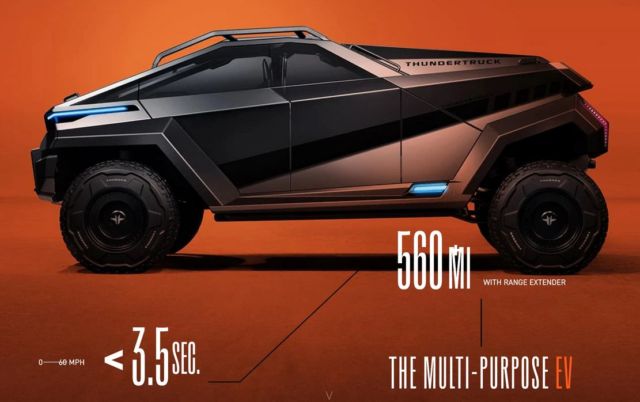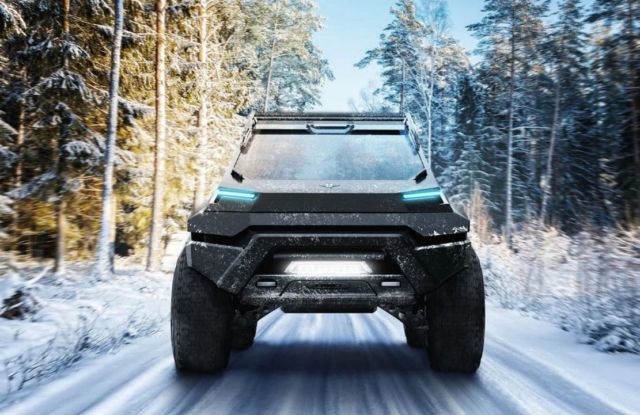 source Thundertruck