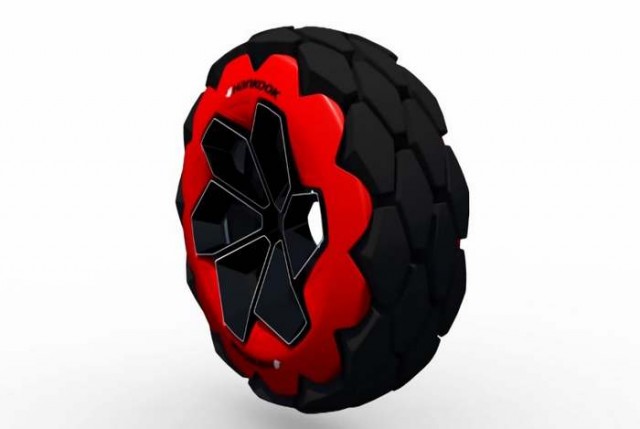 The Dakar tire of the future by Samir Sadikov is the winner of the "Hankook Tyre Design Challenge 2014," the competition for pioneering mobility ideas related to tires.
Samir Sadikov, who submitted the 'Dakar' racing tire concept, is the winners of the Hankook Tyre Design Challenge 2014, announced at the Essen Motor Show in Germany.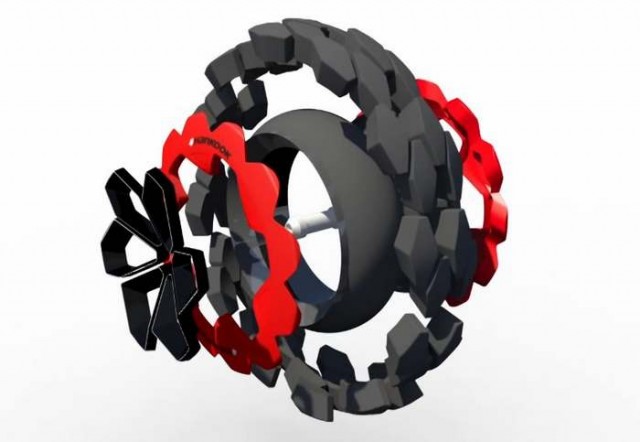 Student Samir Sadikov project Dakar description:
This wheel concept offers Hankook to enter a completely new racing category which is Dakar racing. Idea of the concept is to design a truck wheel which can adapt to extreme conditions with minimising the possible damages which will help the driver to gain more time during the race.
My wheel-concept started with the hexagonal graphic, which is also tread design of the tyre. The tyre has hexagonal blocks which are transforming the whole wheel into two modes, off-road and on-road. The Hexagonal blocks are attached to each other to have more grip on flatter surfaces, when the vehicle enters to off-road areas such as desert, mountain road or even more difficult areas. The blocks are detaching from each other and transforming into expanded mode. Therefore the vehicle can go with full comfort without slipping.
The hexagonal blocks have their own air inside therefore when there will be a puncture situation, the driver will be able to change only this block instead of the whole tyre and it will avoid losing time during the race. The hexagonal blocks also provide individual suspension which also creates an extra comfort for the driver. My wheel concept is also adaptable for passenger cars and standard trucks. With these separate blocks many possibilities will be created, such as customising the block's style and color.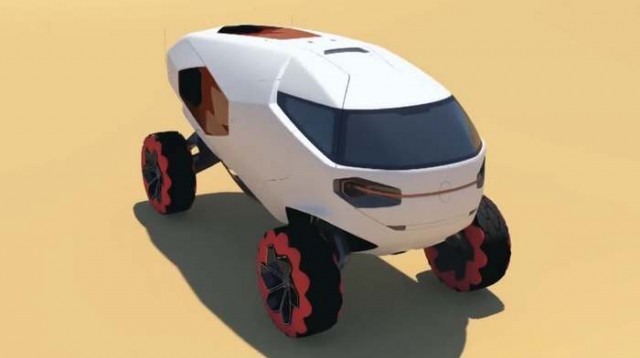 Read more at gizmag
source Hankook