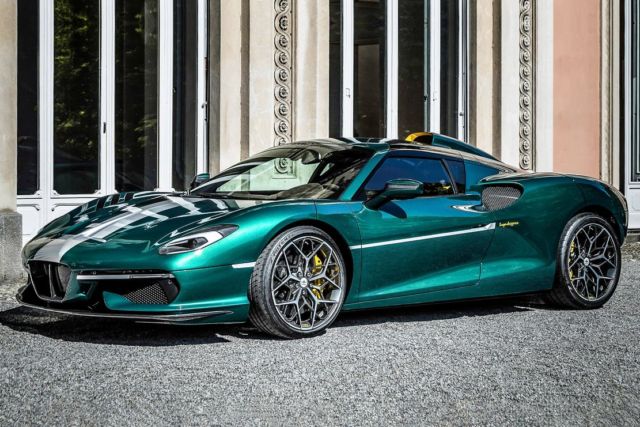 Arese RH95 supercar was born to share Touring Superleggera's passion for traditional custom coachbuilding.
Arese RH95, a name reflecting 95 years of Touring Superleggera heritage, our commitment to the future at our home on Via per Arese, an area long known as the standard-bearer for outstanding Italian design, as well as the initials of the Arese project's founding patron.
Arese RH95 comprises the novel scissor doors are its most striking expression, every detail is fascinating but subtle. From the bright aluminium side-slash briskly interrupted by the front wheel arch, then continued elegantly along the waistline, inspired by the Disco, to the grille and front air nostril treatment derived from Aero 3, every flank and panel offers a visual delicacy.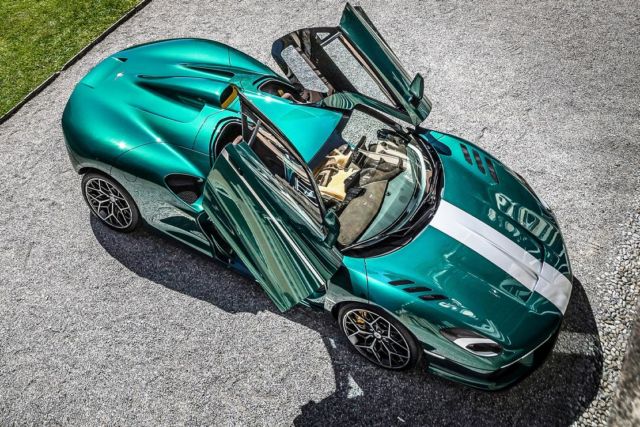 Louis de Fabribeckers, Design Director, said:
"Touring's new Arese RH95 represents the cornerstone of the Aero range, perfect synthesis between the sinuous volumes and ideal proportions of the Disco Volante, and the aggressive and powerful form of the Aero 3.
Arese RH95 reflects the stylistic features of the entire Aero line in its many distinctive elements, and
the cinematic openings."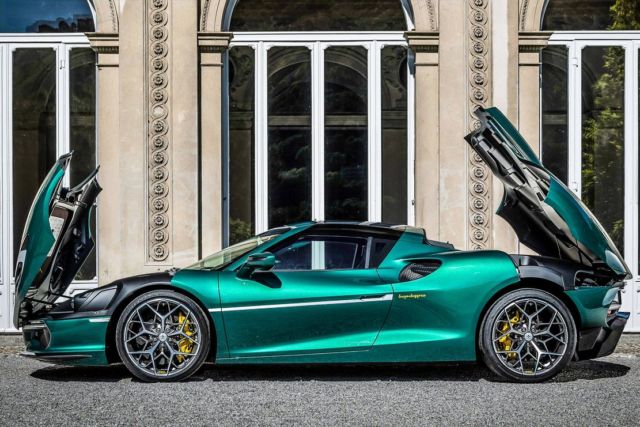 The dorsal scoop is the car's emblematic feature, simultaneously bold and functional, optimizing forced air circulation in the engine compartment.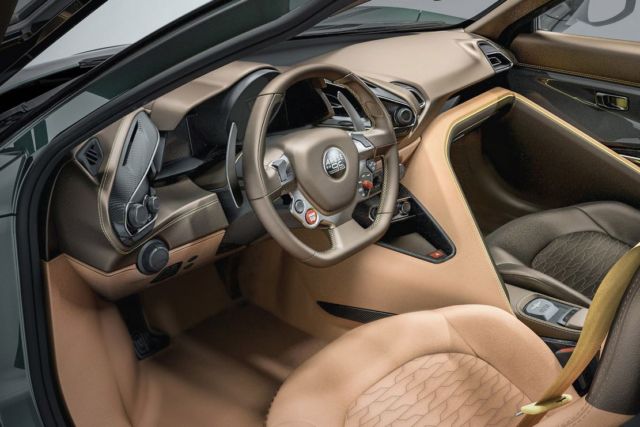 Aside from this dorsal, the shoulder air inlets and a corresponding rear outlet, the sleek rear body contours are otherwise simple and quite voluptuous, with not even a trunk opening to mar the fluid shape of the rear aspect.
Length: 4782 mm, Width: 1982 mm, Height: 1259 mm, Wheelbase: 2650 mm
Engine:  Cylinders / Type: V8, 90°, Nominal output: 670 hp @ 8000 rpm, Maximum torque: 760 Nm, Emission level: Euro 6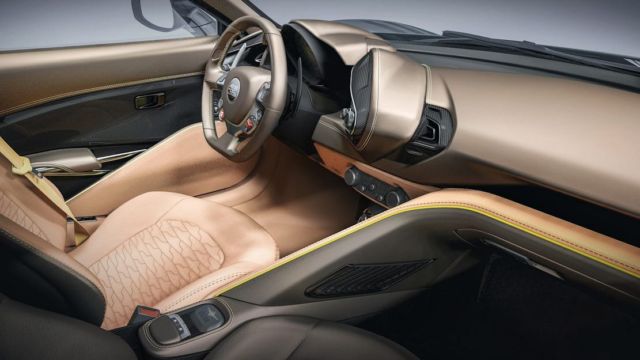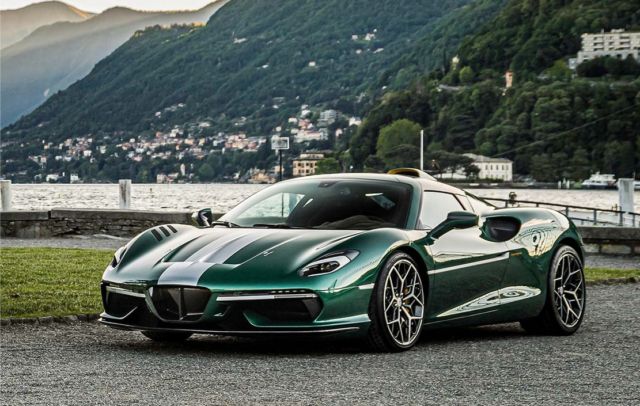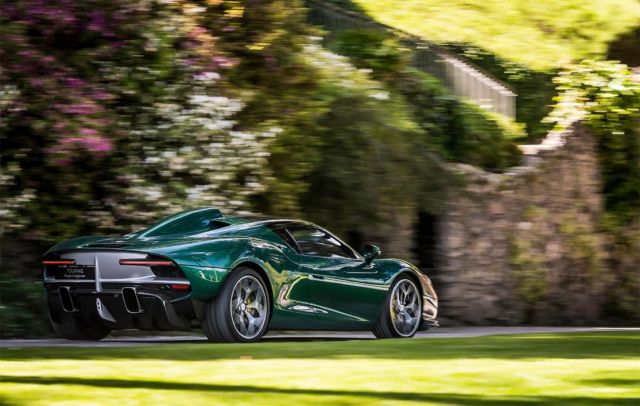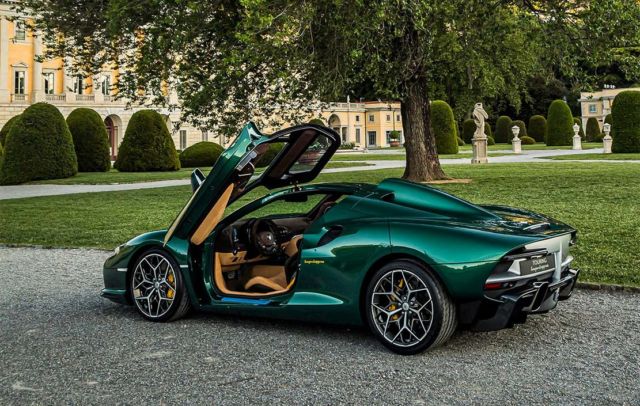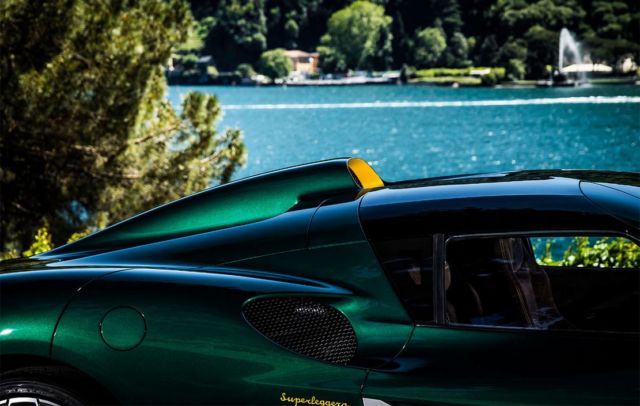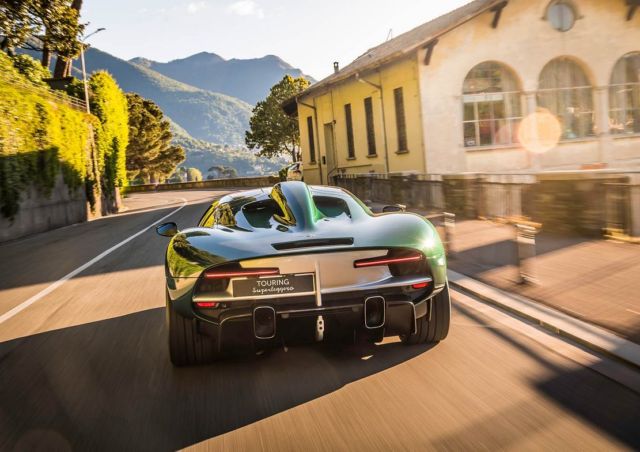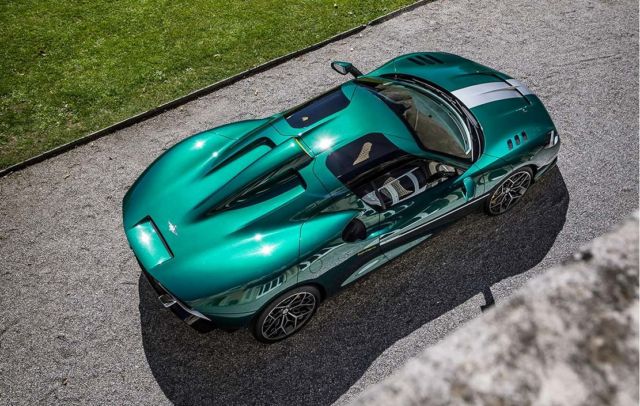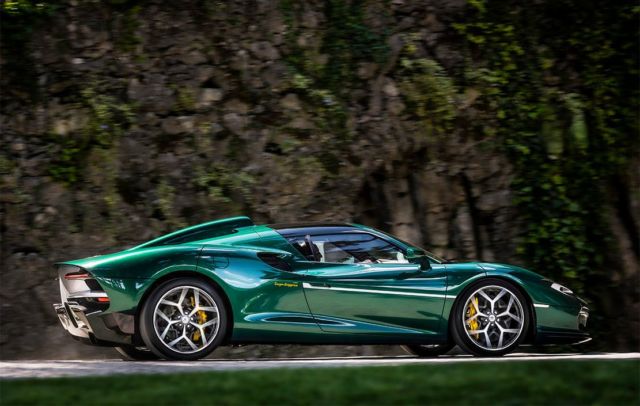 source Touring Superleggera