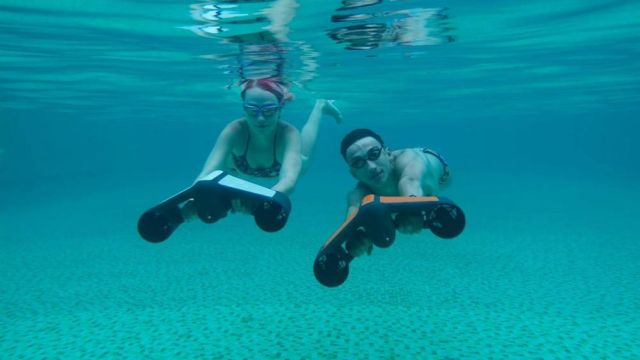 Trident underwater scooter designed to explore the underwater world.
Trident's underwater scooter propellers producing 12 kg (26 lb) of thrust, allowing users to travel at speed of up to 4.3 mph, via a finger control.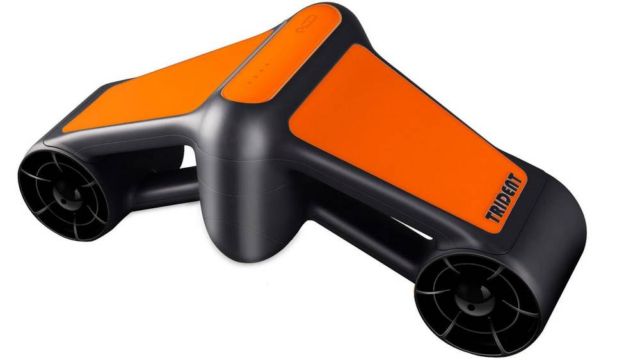 Its 24V/6,000-mAh lithium battery is capable for one hour of use.
Compatible with GoPro, it can dive you at 50m.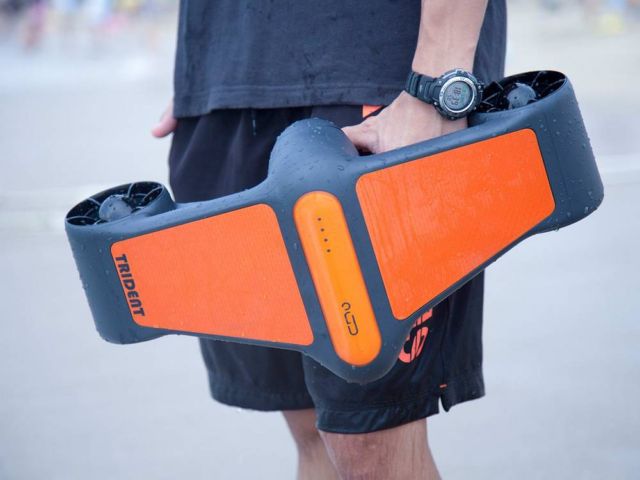 source Indiegogo