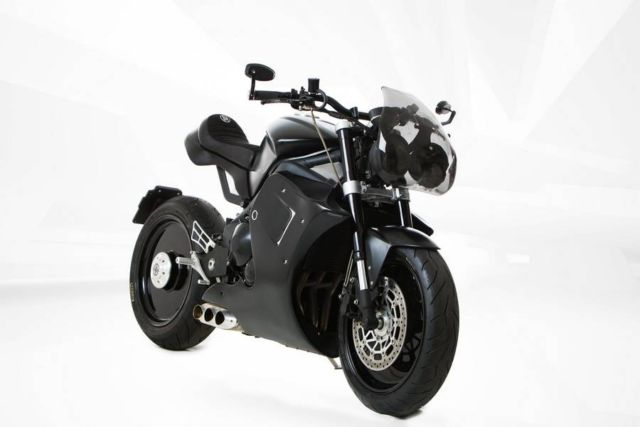 The Triumph Tripla 0.0 motorcycle based on the Street Triple, offers a different riding experience.
The Triumph Tripla 0.0 was built in collaboration with highly specialized workshops that manufacture racing parts.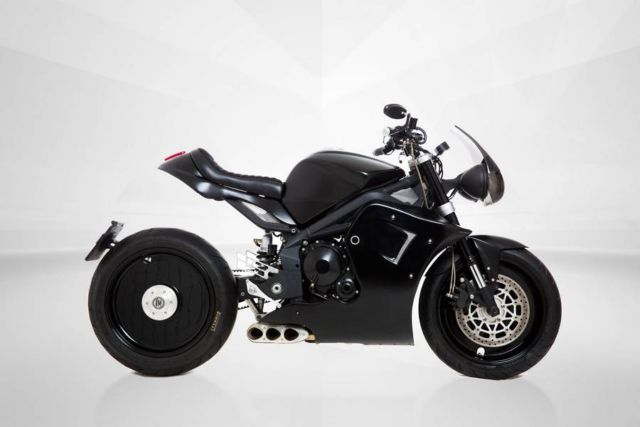 First, the rear suspension was replaced with the Speed Triple monoshock suspension. To make this possible, research and development was put into machining two plates that made the suspension feel at home. Not only it increases stability and precision, it also offers an aesthetic upgrade.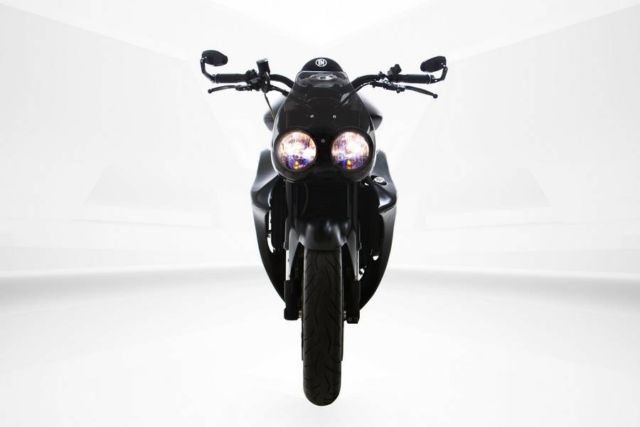 The chain transmission is replaced with a belt drive transmission connected by CNC machined pulleys. A racing belt offers improved safety and offers a smoother power delivery; without taming the beast inside. A triple mouthed exhaust screams the noise of the triple cylinders.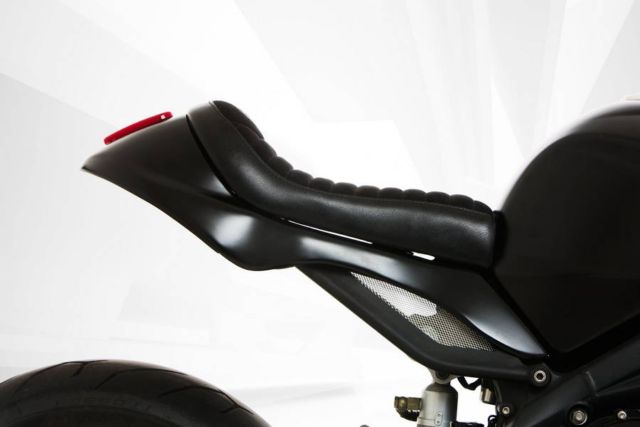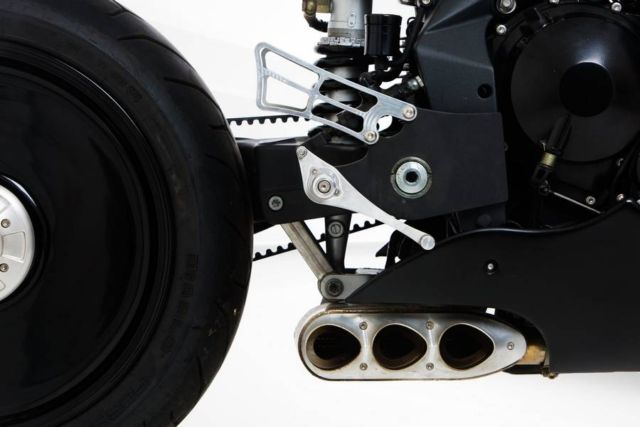 source thearsenale