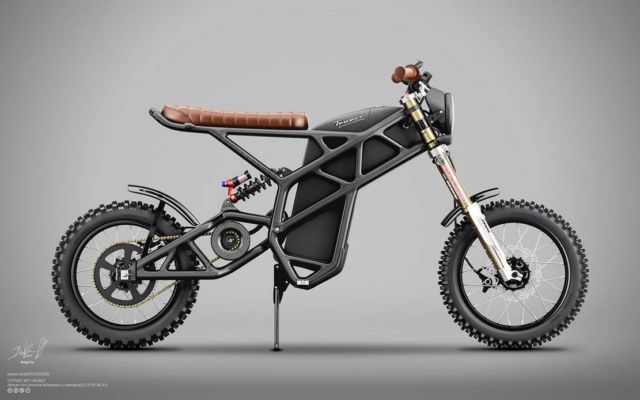 The lightweight Truvor electric custom scrambler designed by Denzel Electric and Pablo Baranoff Dorn, is built on a carbon fiber frame.
Why not a scrambler, cooperative work with Alex Guliyants (consultant). The best way to describe this idea, is about making it different but with something that is around the motorcycle culture, take the bike, make it more simple, more bones, and why not electric.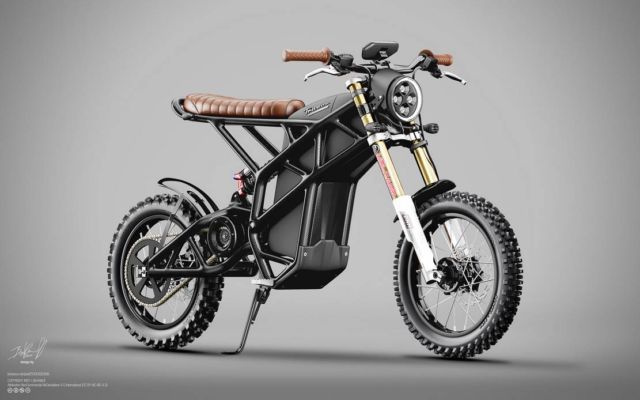 It is not easy to have an scrambler without the famous small gas tank, or square tires, we modernise and customise it. The design preserves en essence classic and sport style, the truvor.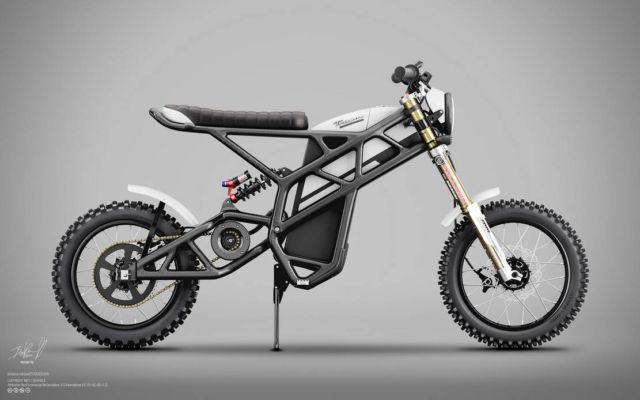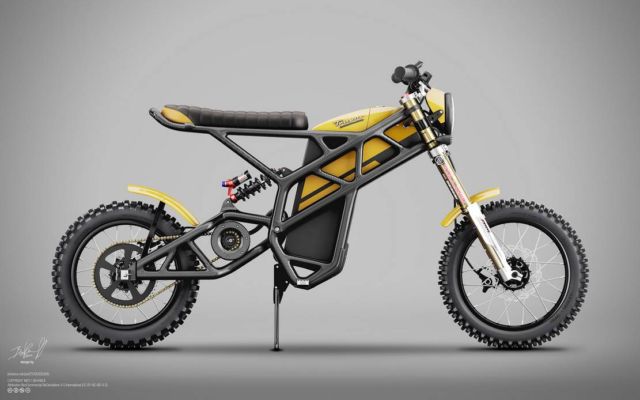 source Behance