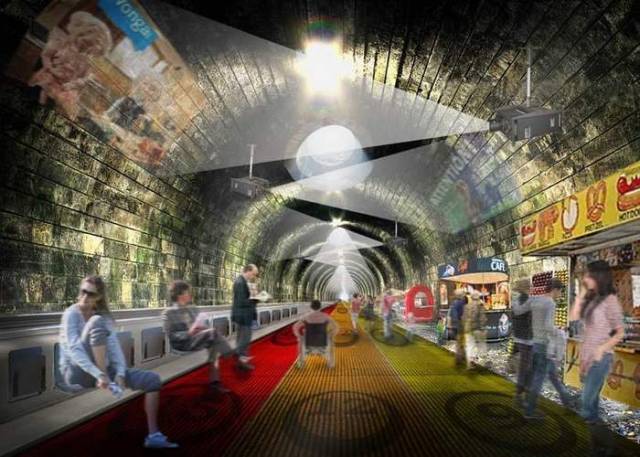 A conceptual plans to transform the London underground's circle line, which carries 114 million people each year, into a moving walkway.
Images credit NBBJ
The futuristic proposal by practice NBBJ, replaces underground trains and the 17 miles of track into moving walkway.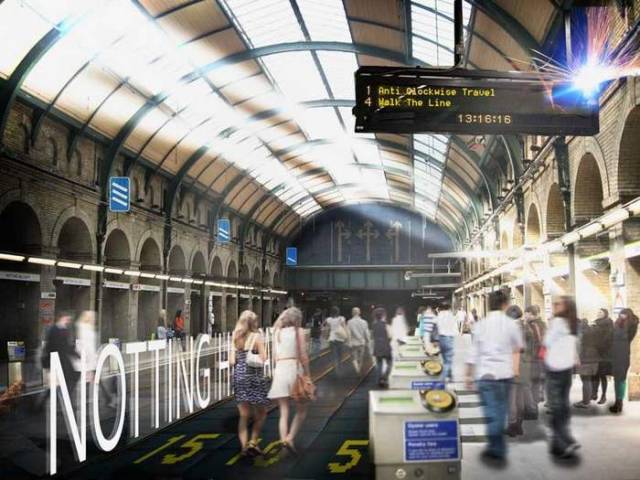 The electric walkway features three color lanes of varying speed, the yellow (slowest), orange and red (the fastest at 15 mph).
According to the design team:
"The scheme would result in considerably quicker, more enjoyable and healthier journeys. Intended to promote new ideas for urban mobility, the scheme was developed with a view to inserting an element of fun into traveling on the underground, for tourists and Londoners alike."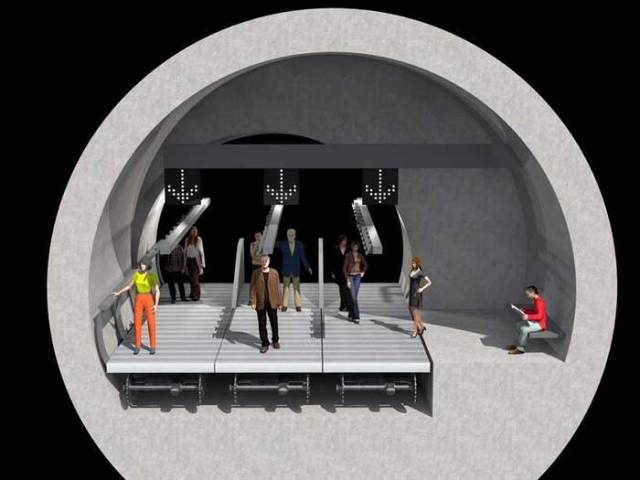 via dezeen
source NBBJ