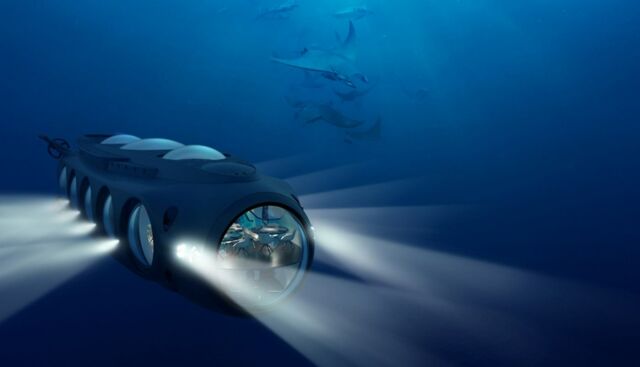 The UWEP (Under Water Entertainment Platform) presents a new class of exceptionally spacious privately-operated entertainment submarines that can carry up to 120 guests, to a depth of 200 meters.
The U-Boat Worx UWEP offers over 150 m2 (1,600 sq. ft.) of configurable venue space that can be tailored to the operator's requirements.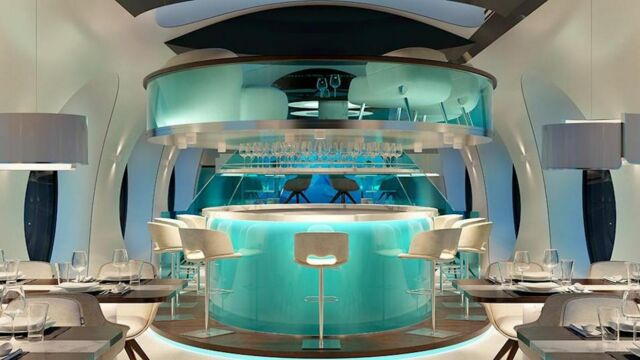 The fully configurable 150 m2 floorspace creates not only the ideal space for a restaurant, casino or wedding venue but is perfectly suited for meetings and presentations and as well as corporate hospitality, networking and social events.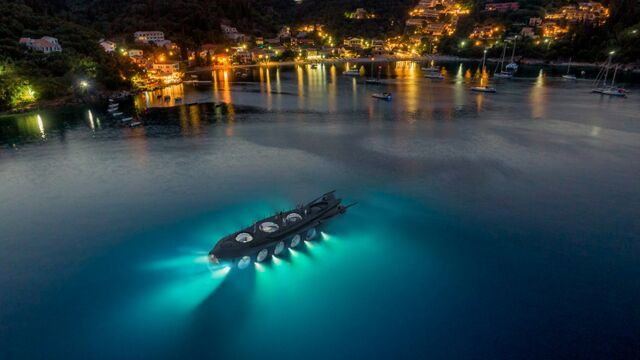 A Michelin-star underwater restaurant, one-of-a-kind casino, unique conference location, world's most exclusive wedding venue; the possibilities are only limited by your imagination.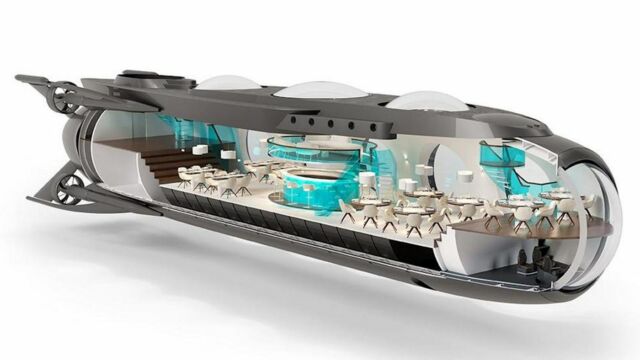 Thanks to the abundant power supply, the UWEP can stay submerged for up to 18 hours with 120 guests. The number of dives you can make on one day is virtually unlimited.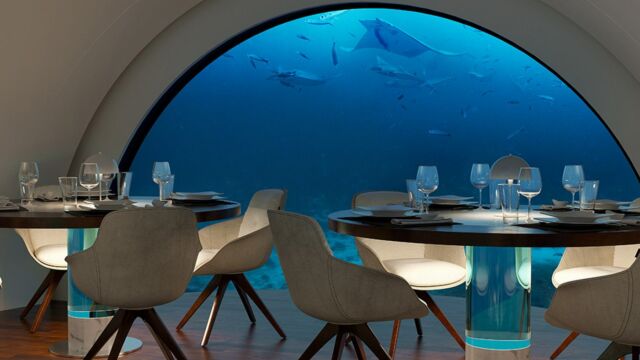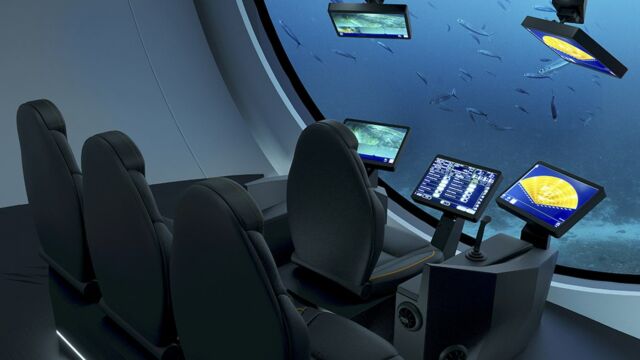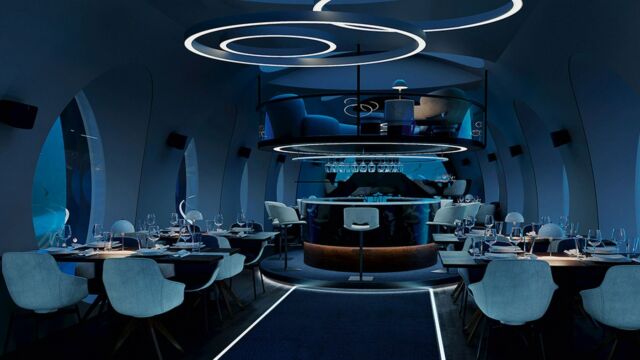 source U-Boat Worx