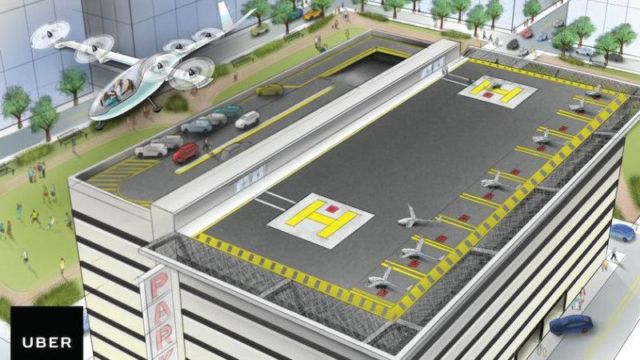 Uber's latest project is an electric flying taxi, to be launched in 2026.
Uber's fully electrical flying taxi will operate like a helicopter, travel at 150 mph at 100 miles on a single charge.
According to Uber, "to complete a two hour and 12 minute car ride will only be 15 minutes in the craft."
Initially pilots will be required, but the flying car network will eventually be able to operate autonomously.