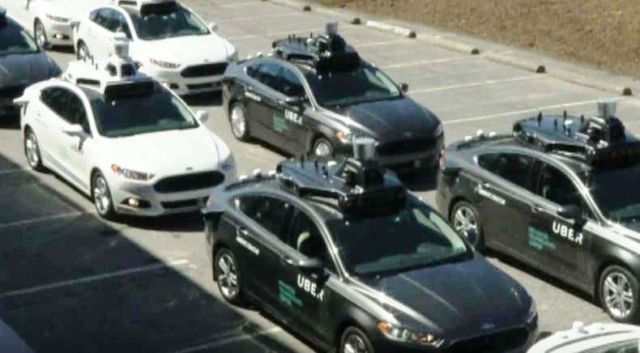 Self-driving cars of Uber are now officially allowed on California roads.
Uber just received a permit from the California Department of Motor Vehicles, to test two self driving Volvo SUVs on public roads.
The company said in a statement that it does not plan to carry passengers for now, as it does in Pittsburgh.
Uber did not say when the two self driving cars would be driving on California roads.
Image credit Uber
via wired