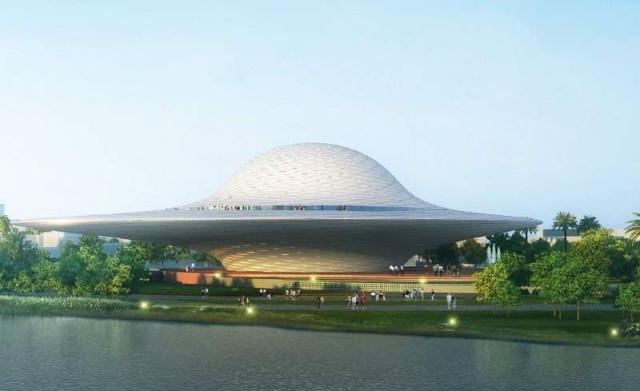 The UFO shaped Mazatlan Museum in Mexico, a futuristic institution dedicated to the culture, with a historical and anthropological perspective.
Mazatlan Museum 'Museo Mazatlán' in Mexico designed by Fernando Romero Enterprise (FR-EE).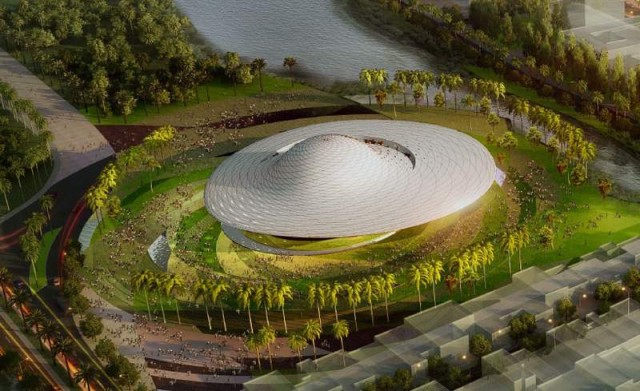 The shape of the impressive structure inspired from the region's alternative name, the 'pearl of the pacific'.
The main exhibition areas located at the lower level, along with a 350 people IMAX cinema.
At the first floor are located a restaurant, a temporary multi-thematic room and access to the terrace.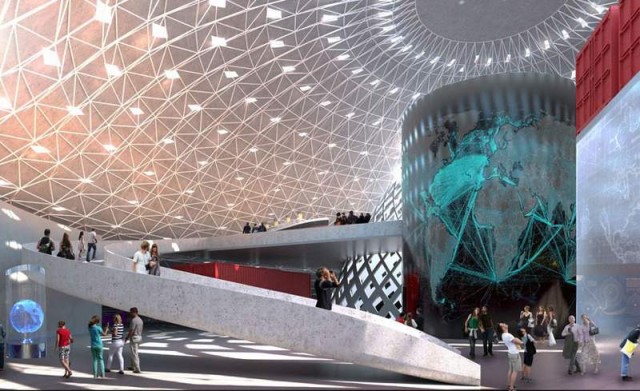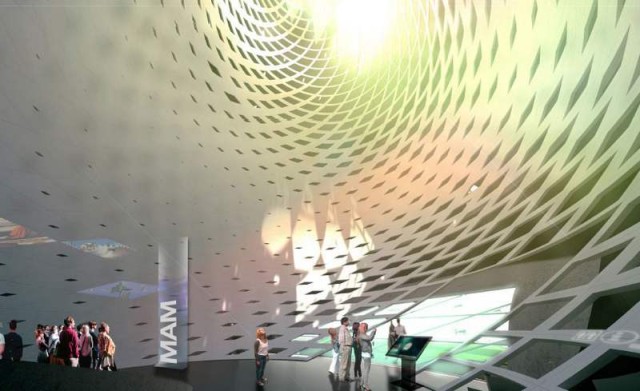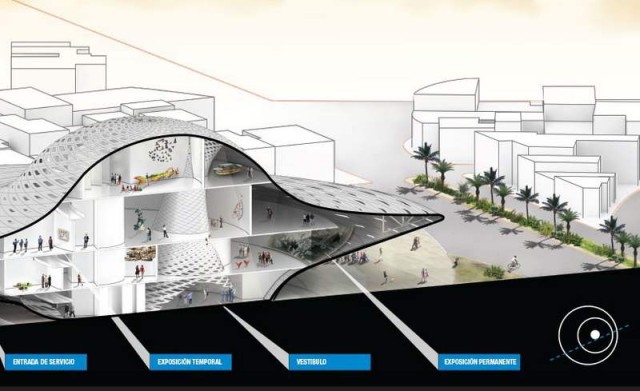 via designboom