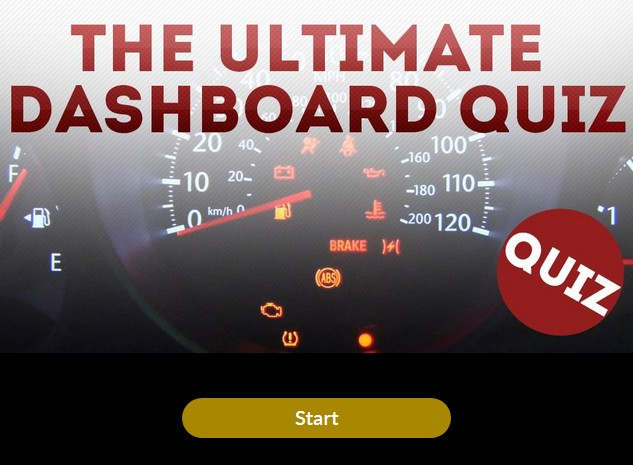 Test your car knowledge.  This quiz will test you on how well you know your car's dashboard and all its warning/hazard symbols…
… that could flash up at any moment while you're on the road.
If you think you know about cars or if you just want to test your car safety knowledge, this is the quiz for you.
Test your car knowledge once again, in the Ultimate Dashboard Quiz! Press start:
0%-25%
Have you even seen a car before?
That was awful!
25% – 50%
Disappointing. Very disappointing.
50% – 75%
Not bad, but you do better.
75% – 100%
Nice job! You know your cars.
source Brake Light Quiz