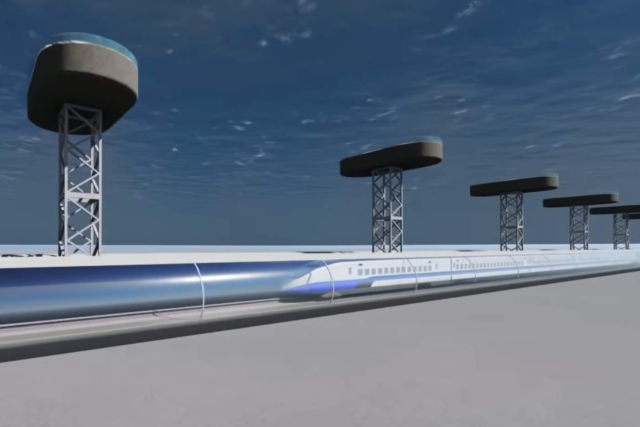 A futuristic project to connect the UAE and the other GCC countries for the first time with India via a tunnel and an Ultra Speed subsea railway line.
The Fujairah-Mumbai Tunnel & Subsea Ultra Speed Train Line Project is currently at the Concept stage. The floating underwater tunnel would consist of two curved concrete tubes, submerged below the surface of the Arabian Sea.
The submerged tubes would be stabilize by being attached to pontoons on the surface of the sea or vertical tethers to the sea floor. There would be enough gaps between the pontoons to allow ships to pass through. The tubes would be placed underwater, deep enough to avoid water traffic and weather.
The Main benefits from Project are:
1. Commute Passengers, Tourists & workers Between the UAE ( as well as other GCC Countries ) and India
2. Export Oil From Fujairah Port To India via a Pipeline
3. Import water from Narmada River North of Mumbai ( it is well noted that The Narmada River is flooding during monsoon season ; excess water can exported to the UAE )
4. Transport Goods & commodities between both nations.
[Youtube]