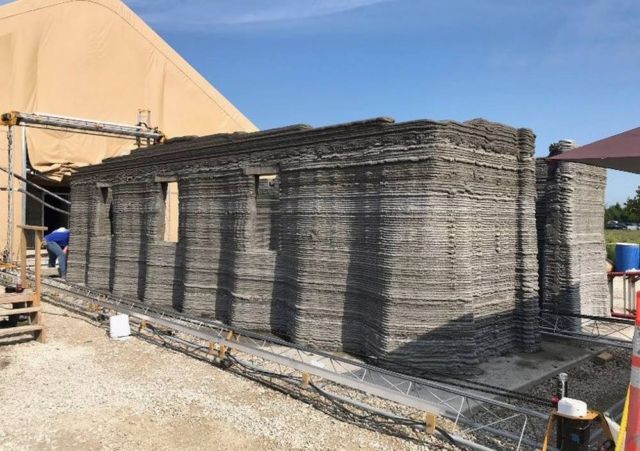 US Marines constructed a prototype concrete barracks measuring 500 sq ft (46 sq m), using world's largest 3D printer, in less than two days.
Marine Corps Systems Command MCSC teams with US Marines to build world's first continuous 3D-printed concrete barracks.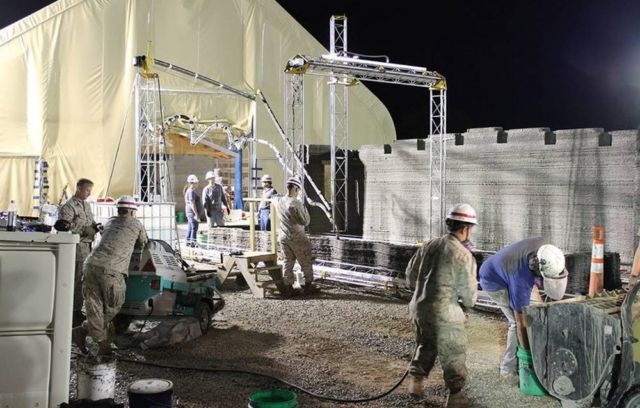 Marines from I Marine Expeditionary Force learn how to operate the world's largest concrete 3D printer as it constructs a 500-square-foot barracks hut at the U.S. Army Engineer Research and Development Center in Champaign, Illinois. Marine Corps Systems Command conducted the field user evaluation in mid-August to inform future requirements for cutting-edge technology and autonomous systems.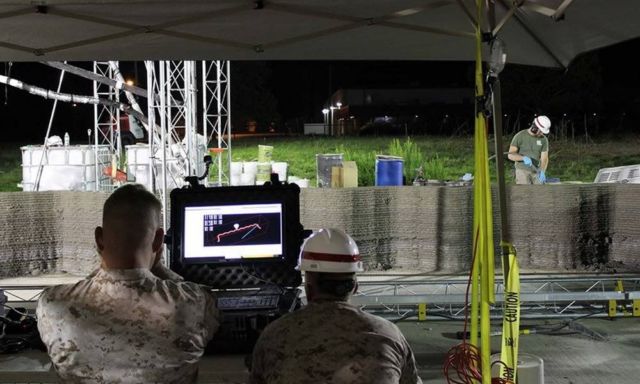 Capt. Matthew Friedell, AM project officer in MCSC's Operations and Programs/G-3, said:
"This exercise had never been done before. People have printed buildings and large structures, but they haven't done it onsite and all at once. This is the first-in-the-world, onsite continuous concrete print."
Images credit MCSC
source MCSC